Jamal Adams added some fuel to the New York Jets-Buffalo Bills rivalry, as he made it clear he's seeking revenge for the last meeting.

FLORHAM PARK, NEW JERSEY—It's said that revenge is a dish best served cold. Fortunately for New York Jets safety Jamal Adamsmgli, Sunday afternoon temperatures in Orchard Park are expected to drop into the 20s.
To open December, the Jets (3-9) will close out their annual couple against the Buffalo Bills (4-8) at New Era Field on Sunday afternoon (1:00 p.m. ET, CBS). On Wednesday, Adams made it clear he hasn't forgotten about the first half of that pair.
Back on Nov. 11, the Jets' season still bore a semblance of sanity. The postseason was still a longshot at 3-6, but a visit from a struggling Buffalo Bills team leading into their bye week seemed to be a temporary reprieve to the rebuilding blues. Buffalo was 2-7, entering MetLife Stadium with a four-game losing streak. Not only had the most recent three losses come by a combined 83-point margin, but the listed Bills starter was Matt Barkley, who was partaking in an NFL game for the first time since 2016.
Things went sour immediately, literally. On the first play of the game, Barkley found Robert Foster for a career-long 47-yard pass. The second play went just 28 yards, but that was LeSean McCoy touchdown run. The game went on to become a Murphy's Law-type deal for the Jets, who watched the Bills recover their own fumble in the end zone, execute a successful fake punt, and Barkley finds Dion Dawkins, his starting left tackle, for a touchdown. When the game mercifully ended, Buffalo had a 41-10 victory.
Many Jets fans would love to push that game out of their consciousness. Adams is doing anything but.
"I'll cut to the chase: it's personal," Adams declared. "They came in and they whooped us. They don't like us, we don't like them. It's going to be a tough battle."
"If I lose, period, it's personal," he added. "It's not (like) I want to fight them or anything. So it's personal."
The game indirectly brought upon a reversal of fortune for each squad. The Jets, for example, have continued their trend of losing, following up their bye with defeats to New England and Tennessee. New York had a lead in both games, including one that was held for 54 minutes last weekend against the Titans.
Meanwhile, the Bills have gone on a slight run, earning a home win over Jacksonville on November 25 before falling just short of a road upset in Miami.
Adams would appear to like nothing more than to end Buffalo's late-season run before it truly gets rolling.
The safety has vocally expressed his frustration in losing in his sophomore season. Last season's undermanned Jets put up several strong efforts, but horrendous outputs like Buffalo's November visit have been indicative of how little progress has been made in the team's latest rebuild. As a result, whispers of change have haunted the Jets as the losses have accumulated.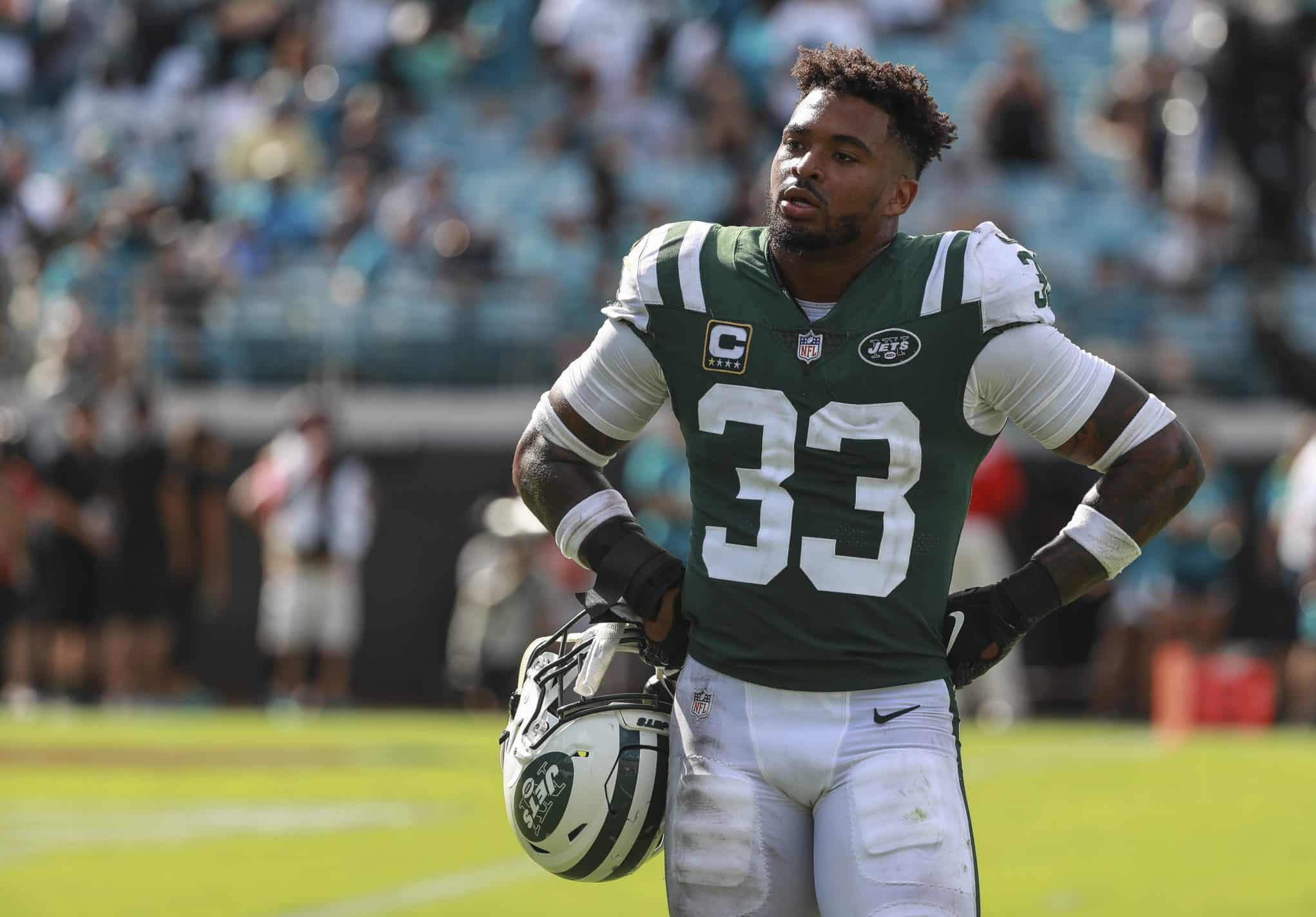 Adams expressed his concern for the team as a whole during an interview with WFAN on Tuesday. Speaking on the afternoon show with Chris Carlin, Maggie Gray, and Bart Scott, Adams remarked that he supports head coach Todd Bowles. Nonetheless, he offered a cryptic remark that the Jets were "running out of time".
"Everybody just has to do their part in the organization," he said. "It needs to change. Because, to me, we're running out of time."
Adams declined to address his comments on Wednesday, expressing a desire to focus on the Bills. He nonetheless accepted responsibility for helping the team strive to earn some positive developments as another season draws to a close.
"I'm worried about Buffalo, that's my focus," he said, adding "We'll just continue to communicate, hit the right gaps, not let the ball go over out. Just play smart, as a team. That's what we got to focus on."
A win over the Bills, Adams says, would be a great way to open the final stanza.
The rivalry with the Bills has been a roller coaster of emotions for the Jets in recent years. Last season's game in East Rutherford was a strong Thursday night showcase that not only gave birth to a popular football meme, but hopes for the future as well. The Jets earned a 34-20 victory to the tune of three turnovers, one being a fumble in Jets territory recovered by Adams. Of course, this latest Jets rebuild all began with a loss at Orchard Park, an infamous 22-17 loss that capped off a 10-6 season … and no playoffs.
The Jets are 13-31 since that game.
Adams wasn't there for that brutal loss, the closest the Jets have come to sniffing the playoffs since 2011's magical AFC title game run. He, however, has suffered plenty of heartbreaking losses only two years into his Jets career. Beating the Bills wouldn't fully exorcize the demons, but it would at least start to make things right.
"We got to hold each other accountable. We cannot make those mistakes in crucial times," Adams said on what it will take for the Jets to earn a win. "Limit penalties as much as possible. We have to be smarter in certain situations."
Unlike the Jets, who have been missing Sam Darnold, the Bills' lost season has been offset by the development of their new franchise quarterback, Josh Allen.
Chosen four slots after Darnold, Allen missed the first Jets experience of his career due to an injury. Since his return against the Jaguars, he has put up 625 yards of offense over his past two games, including 234 as a rusher. To put that in perspective, the Jets, as a team, have put 618 yards over their past couple.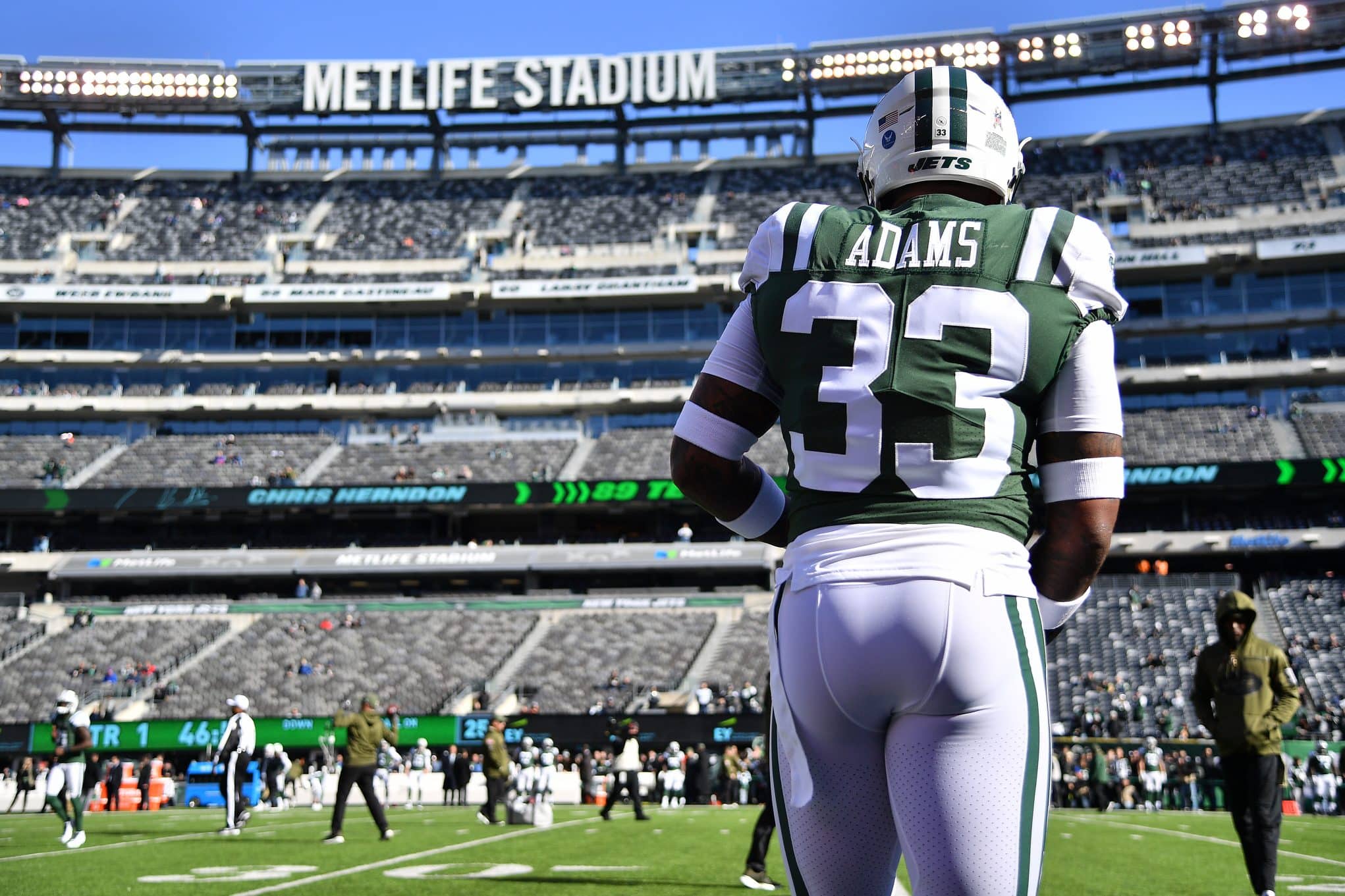 Adams, Allen, and Darnold are expected to be a trio that defines the rivalry for years to come. Pending Darnold's status, it's possible all three take the field on Sunday. Adams did afford some praise to the Buffalo rookie, changing his tune to discuss the challenges Allen provides.
"He's a great quarterback. He can make all the throws," Adams said. "He has a hell of an arm, and, of course, he can run. It's definitely tough matchup, to slow him down, but we're looking forward to it."
The LSU alum also offered praise to his fellow Tigers defender Tre'Davious White.
"That's my guy! He's actually doing okay," Adams said with a smile. "He's actually a phenomenal football player as everybody knows. He doesn't get a lot of credit because the ball doesn't come his way a lot. But he's definitely shutting down the number one (receivers). He's a phenomenal player. He can do it all."
That, however, ended the pleasantries Adams was willing to dispense toward the Bills.
Sunday's rivalry showdown won't determine any playoff positioning. It's a game likely to be forgotten by the time Sunday Night Football kicks off. Even the Jets can't dwell on it for too long, facing a short week before a Saturday night game against Houston.
For the tenacious Adams, a competitor who has gone so long with a so-called "meaningful" game, it might as well be the Super Bowl.
"It's a divisional opponent. We go at it each time we see each other," he said, before reiterating. "It was personal. They came in and put up like 30, 40 points on us. As a defense, we got to come out there and do the right thing so it doesn't happen again."
What's fueling Adams as he, perhaps single-handedly, pushes the Jets-Bills rivalry further?
"The fact that they beat us. Simple as that."
Follow Geoff Magliocchetti on TWITTER