In Monday afternoon conference calls, New York Jets head coach Todd Bowles said the Sunday's loss in Tennessee will be truly unforgettable.

FLORHAM PARK, NEW JERSEY—The professional football journey of New York Jets head coach Todd Bowles began with 127 games as a player. That mark includes a victorious Super Bowl in 1988 with the Washington Redskins. Retirement has been anything but for Bowles, as 2018 has marked his 21st patrolling the sidelines as a coach. Simply put, it's safe to assume Bowles has been in an NFL stadium for a majority of fall weekends between September and December for the past three decades.
He will never forget Sunday in Nashville.
Bowles' latest NFL experience will probably go down as his most painful. His Jets dominated the healthier portion of a game against the playoff-contending Tennesee Titans, as they owned a lead for approximately 54 minutes of game time. The Titans led for only the final 36 seconds, though it wound up being the game's most crucial span, the final stanzas of a 26-22 victory over the Jets. While the Titans kept their late-season playoff push alive, the Jets were doomed to their sixth consecutive loss.
The frustration of six straight losses apparently got to the normally stoic Bowles after the game, as he called out his team's "disgusting" propensity for penalties and their "dumb mistakes" in his postgame press conference. Speaking to reporters through a conference call on Monday, Bowles was once again emotional. This time, however, he discussed the long-term implications that Sunday's avoidable defeat will have on him.
"It's one of those games you'll remember for the rest of your life, as a player or a coach and you'll never forget about it," Bowles said. "It can propel you to be better at your job or it can make you go in a shell and I don't think we have those kinds of guys."
Bowles would go on to label the mood in the Jets' locker room as full of "frustration," and that his players are "(peeved) off."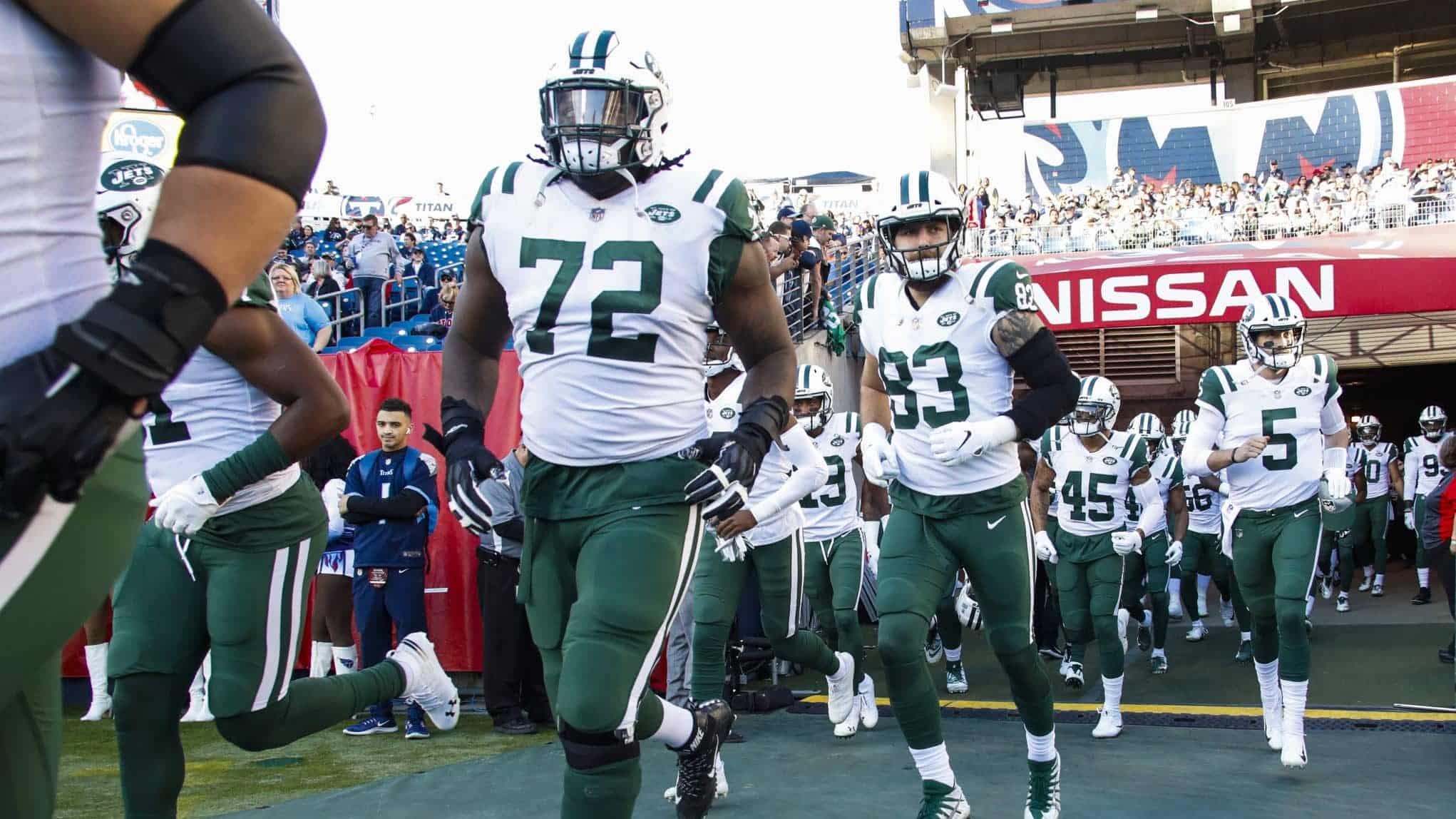 The frustration is getting to Bowles in several ways, particularly on the offensive front. For the fifth straight game, and seventh time this season, they failed to score multiple touchdowns. Sunday's lone six-point score came from the defense, as cornerback Trumaine Johnson took an interception back 31 yards.
In his consternation, Bowles vowed to use the next four games to find a solution to the struggles.
"Offensively, you can say we can call better plays, you can say we can play better as players and it's all the above and it's all-inclusive. It's frustrating and it's not from a lack of trying or everybody trying, it just hasn't happen and it's extremely frustrating that we can't get touchdowns instead of field goals."
To Bowles' point about field goals, the Jets have tallied 28 field goals this season, including five in Nashville alone. Kicker Jason Myers has proven reliable, hitting 93 percent of his attempts and six from at least 50 yards. But, as the Titans proved yesterday, field goals alone, while lucrative, aren't cutting it for the Jets anymore.
Bowles' exasperation is further compounded by the availability, or lack thereof, of Sam Darnold. The first-round quarterback hasn't thrown a game pass in a month. That streak could very well end when the Jets take on the Buffalo Bills in a Sunday road game (1:00 p.m. ET, CBS). Bowles continued to stress patience when it comes to letting the rookie back on the field, remarking that team would continue to "give him reps".
"When I think he's ready, he'll play."
Despite widespread rumors of Bowles and other coaches being on their way out, his players stand by him and echo his remarks about Sunday. Defensive lineman Steve McLendon, for example, gave an impassioned monologue on just how impactful a game like Sunday can be.
In his ranting, however, McLendon also opined on how such a traumatic football experience can end up helping himself and the younger Jets down the road.
"I've been around a lot of football for the past ten years. (Bowles is) most definitely right. This one of those games that will definitely stick with you," McLendon said before adding "It's definitely a learning experience for me, one that I will be able to carry with me for the rest of my life. One thing that I've learned about this business is about adversity. We, as men and women, that play sports, adversity's going to come. Simply, it's how we adjust to it. Are we going to have the right attitude going forward or are we just going to let adversity get the best of us?"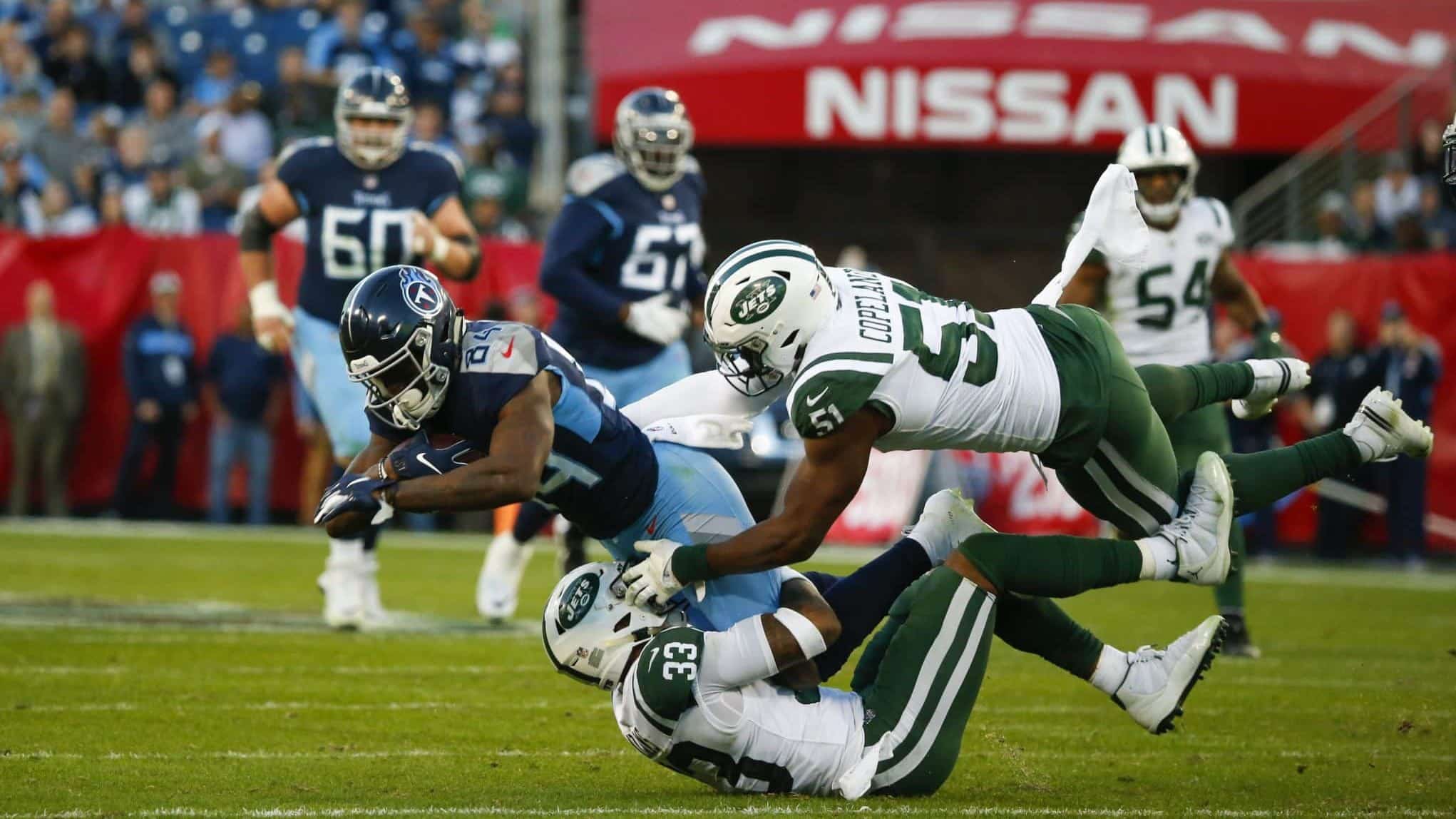 The Jets are 3-9, far beyond the playoff picture and dead last in the AFC East. At this point, a vocal contingent of the Jets' fan base has openly wished for the team's defeats to continue, so as to secure a higher draft pick. Currently, the Jets would select third overall in April's selection process.
McLendon, however, isn't buying that philosophy for a second.
"I just want to win. That's it," he declared. "It's not about the fans, it's about the guys in the circle, in the huddle. I just want to win. We just want to win."
With four games to go in the Jets' season, there are four more opportunities to come together, four more chances to look at 2018 with some semblance of positivity. Bowles and his squad vowed to take advantages of each opportunity, beginning with Sunday in Buffalo.
"You never run out of answers as a coach because you might as well retire," Bowles explained. "You can be at your wits' end and be pissed off and frustrated and not sleep at night, and you still have to wake up the next day. It's my job to lead them into games the next week and to correct the mistakes and be a leader, and then following and making sure they're ready to play the next week and they understand their mistakes. That's just part of coaching."
It'll take the Jets awhile to overcome the personal setback of the blown Tennessee loss, one where a New York summited at 16-0. Winning one game, futile as it may be now that the season has entered December, would solve at least a portion of those woes, and give this team a new emotion it hasn't felt in a long time: hope.
"These next couple of weeks definitely defines the character, the player, the man, the drive, the focus, the want-to, the will, the determination, the commitment (of this team)," McLendon said. "(They will) show what kind of men we are, through adversity."
Follow Geoff Magliocchetti on TWITTER