ESNY's Michael Nania calls out his New York Jets studs and duds from a disappointing loss to Mike Vrabel's Tennessee Titans.

STUDS
Chris Herndon
Chris Herndon is becoming a weekly feature in positive sections like these. His continuing development continues to be one of the most positive things to come out of this season for the New York Jets.
Herndon caught two passes for 31 yards, both resulting in first downs. It was his seventh 30+ yard performance of the season, tying Dustin Keller's 2008 campaign for the most such games by a Jets rookie tight end.
With one more 30+ yard outing, Herndon will tie Keller's 2010 season for the second-most such games in a season by any Jets tight end in franchise history.
His blocking has also flown under the radar. In pass protection, Herndon has been a stud all season. His run blocking has been poor at times, but he is slowly coming along in that area. With the huge portion of reps he has been getting, he will no doubt have the opportunity to improve that facet of his game.
Trumaine Johnson
It was an imperfect game for Trumaine Johnson, who was beaten a couple of times late and also picked up a huge penalty to help set up the Titans' comeback. However, he flashed early on with the type of splash play he was signed to make, taking a well-read interception to the house for six.
With all of his struggles this year, Johnson maintains a very respectable touchdown to interception ratio of 1:2 into his coverage. He has deservedly drawn the ire of Jets fans all year, but his success over the rest of this season is important. He is going to be a Jet for the foreseeable future. Fans should hope for better from him, and he is slowly stepping in the right direction.
Darron Lee
Darron Lee was all over the place making plays. As the Jets defense collapsed late, Lee was seemingly the only one flying to the ball making instinctive and well-finished clutch stops.
He has had a much improved season. While not a Pro Bowler and still an imperfect player due to his shaky run defense, Lee has become a major asset in the most important area – coverage. He's been putting out high-quality play against the pass week after week throughout the entire year. Entering the season with question marks surrounding his future as a starter with the team, he has answered those and then some. He seems penciled in to start at inside linebacker for the Jets for a fourth straight season in 2019, and for good reason. He's become a solid player.
DUDS
Josh McCown
The Jets have scored two touchdowns on offense under Josh McCown. Their 5.7% rate of drives ending in touchdowns since he took over is less than half of any other team in the league. In fact, the difference in touchdown rate since Week 10 between the Jets and the 31st-ranked Jaguars is about equal to the difference between those 31st-ranked Jags and league average (about 24%). That's how anemic this McCown-led offense has been.
In his three starts, McCown owns a 56.3 passer rating, a 4.9 yards per attempt average, and a 1:4 touchdown to interception ratio. He has absolutely been as bad as those numbers indicate. His deep ball has completely faded and his decision making looks worse than the 21-year old rookie he replaced. The rest of the Jets offense probably cannot wait for Sam Darnold to return the lineup.
Morris Claiborne
Morris Claiborne, who went down on the field for an extended period mid-game, was beaten for a deep bomb late in the game and also allowed a few other first downs throughout the late afternoon in Nashville. He's had a solid season this year, but has benefited from a lot of luck that has allowed him to sustain quality numbers this year.
Could his luck finally be running out?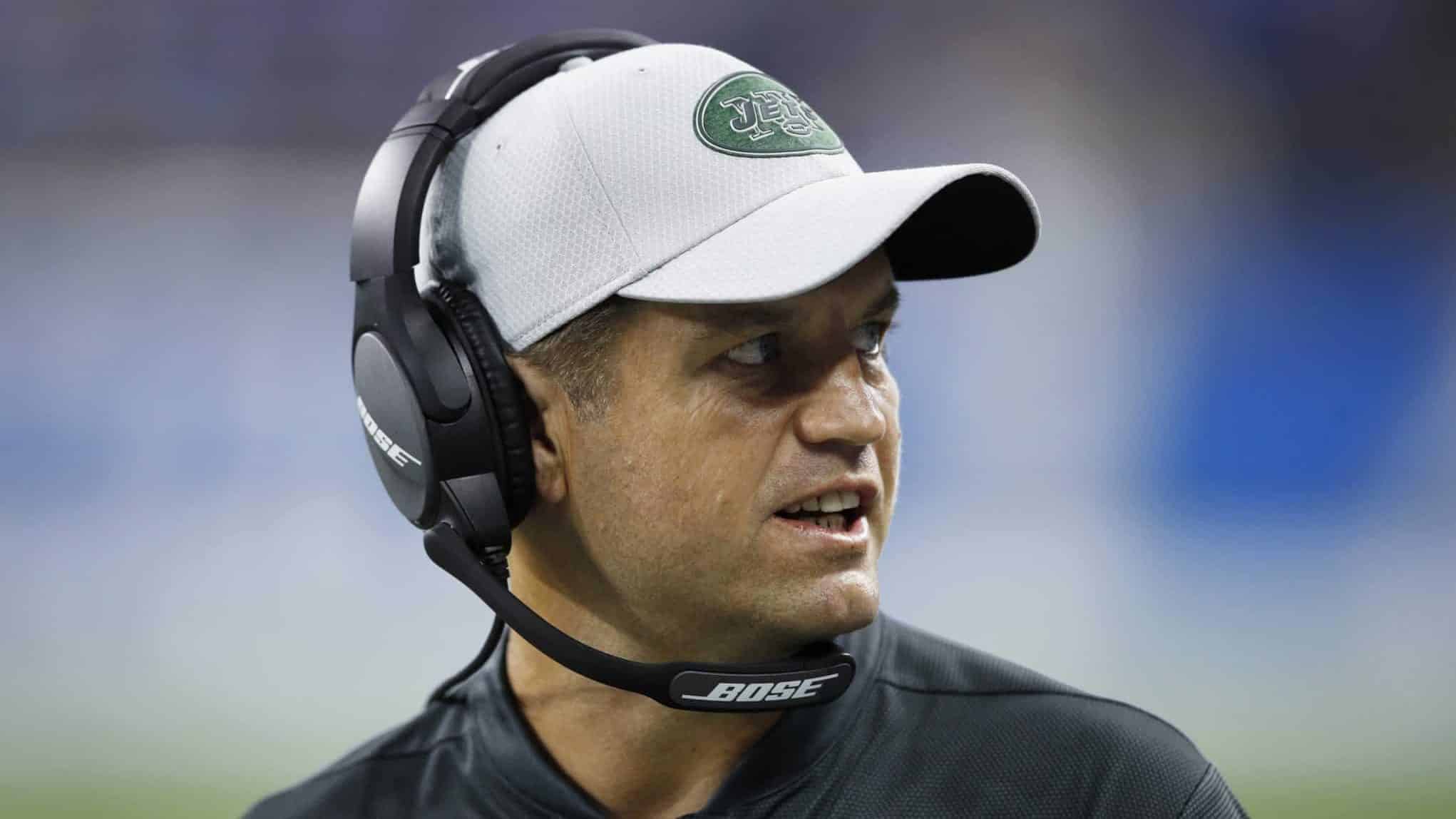 Todd Bowles, Jeremy Bates
This is becoming a broken record each week, but these two are embarrassing themselves more and more each week. Todd Bowles gave a ridiculous answer regarding Sam Darnold post-game, claiming he was healthy enough to play but "needed more reps." He really said that regarding the player that started the team's first nine games of the season.
Jeremy Bates does not deserve to hold an NFL playsheet. His most egregious blunders came late in the game. There were a pair of instances in which the Jets were facing 3rd & short needing a first down to potentially ice the game and seal the win. Both times, Bates dialed up long-developing plays involving the ball traveling backward against a stacked box. First a swing pass, then a flea flicker. Neither play call gave the ball carrier a sliver of a chance at converting the play.
You can't help but feel for the players trying to fight for their professional lives who have to run the boneheaded plays this coach is calling every week. He has no clue how to utilize the talent on this team and put players in position to maximize their best skills.