Sunday, perhaps, defined the season for the New York Jets special teams, as they posted a strong effort in an ultimately futile result.

EAST RUTHERFORD, NEW JERSEY—Silver linings have been far and in between for the 2018 New York Jets. It's gotten to the point that fans are getting annoyed when one of those bright spots takes the field.
When Jason Myers enters the game, Jets points have usually followed. For example, he posted 16 of the Jets' 22 points on Sunday evening and became one of six players to score 100 points individually this season. He's been accurate and reliable, as not only has he converted 28-of-30 field goal attempts, he has aced six from at least 50 yards out. At 8.8 points per game, Myers is outscoring eight players on the New York Knicks' roster.
Yet, it's becoming a troubling sign to see him on the field so often.
Myers' prescience, successful as it has become, comes with a cruel twist. Despite his success, his constant cameos on the field have been signs of failure from the Jets' offense. He has been forced to tally pretty much all of the Jets' points, as his lone assistance on Sunday, in fact, came from the defense, a Turmaine Johnson interception going the distance in the first quarter. Despite Myers' efforts, as he tied or beat the tally of 10 entire teams this week, the Jets lost their sixth consecutive game, falling 26-22 to the Titans. They're now 3-9 on the season, locking up their third consecutive losing season.
The losing has overshadowed a personal season of redemption for Myers. Defying odds by rising to the NFL from FCS school Marist College in Poughkeepsie, NY, Myers' NFL journey seemed to end after Jacksonville and Seattle bid him farewell. Instead, he joined the Jets in the latter stages of training camp and earned the kicker's job. He's since gone on to become one of the most inspiring stories of the NFL season, a season that could possibly end with Myers earning a trip to the Pro Bowl.
Nonetheless, Myers isn't seeking personal positives in a season defined by brutal losses, focusing only on how his unit has outperformed expectations.
"We're working hard in that room," Myers told Ethan Greenberg of Jets.com. "We take pride week in and week out to be a difference maker for the team."
To fulfill Myers' words, the special teams unit was indeed a difference maker for the Jets on Sunday. While the winless stretch didn't end, a pair of other sour streaks did, ones that spanned multiple-seasons.
In building a 16-0 lead on Sunday, the Jets' took advantage of several special heroics, as Myers' points were only part of the effort. For example, linebacker Kevin Pierre-Louis broke through for a block on a Brett Kern punt, the Jets' first such interference since December 2013. The block would set up Myers' third field goal of the afternoon, concluding construction on the doomed margin. When Tennessee finally broke through for a touchdown late in the opening half, special teams soothed the blow with defensive lineman Henry Anderson blocking Ryan Succop's extra point. The Jets hadn't blocked an extra point since December 2009 in Indianapolis.
Further prosperity was found through the legs of return man Andre Roberts. Already ranking in the top ten in both kick and punt return average, Roberts got a chance to briefly star on offense in Nashville. He would tally a 10-yard reception in the second quarter and later put up an 18-yard rush in the third, each play earning a first down. The plays were each part of journeys that ended in Myers field goals.
However, the state of the special teams was perhaps best defined by the third quarter's opening kickoff. With the Jets still leading 16-6, Roberts ran Succop's kick back 59 yards, setting his offense up 42 yards away from the goal line. But three plays and two yards later, Lachlan Edwards was called upon to punt, one of six attempts on the afternoon.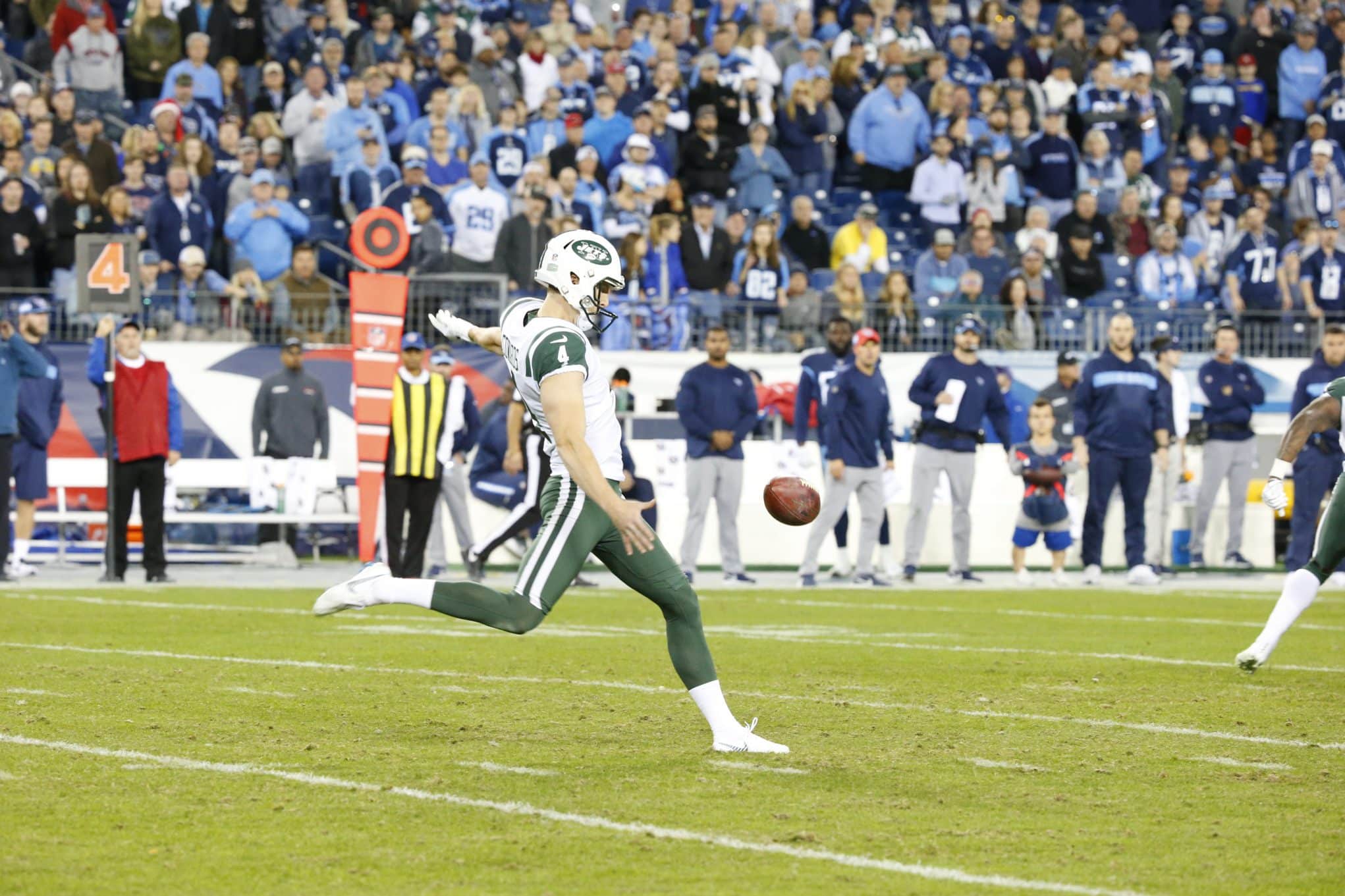 Edwards' final kick was his most lucrative, but that too ended in heartbreak. A 46-yard sendoff situated the Titans 86 yards away from the end zone, but the Titans went the distance to send the Jets down once more, wiping away a stellar special teams day.
Special teams coordinator Brant Boyer has experience in dragging teams from the ashes. As a player, Boyer was one of the original Jacksonville Jaguars, chosen in the 1995 Expansion Draft. After five successful seasons, two of which ended in the AFC title game, Boyer spent his final three years with the rebooted Cleveland Browns. He helped bring the team back to the playoffs in 2002, their lone playoff appearance since returning to the league in 1999.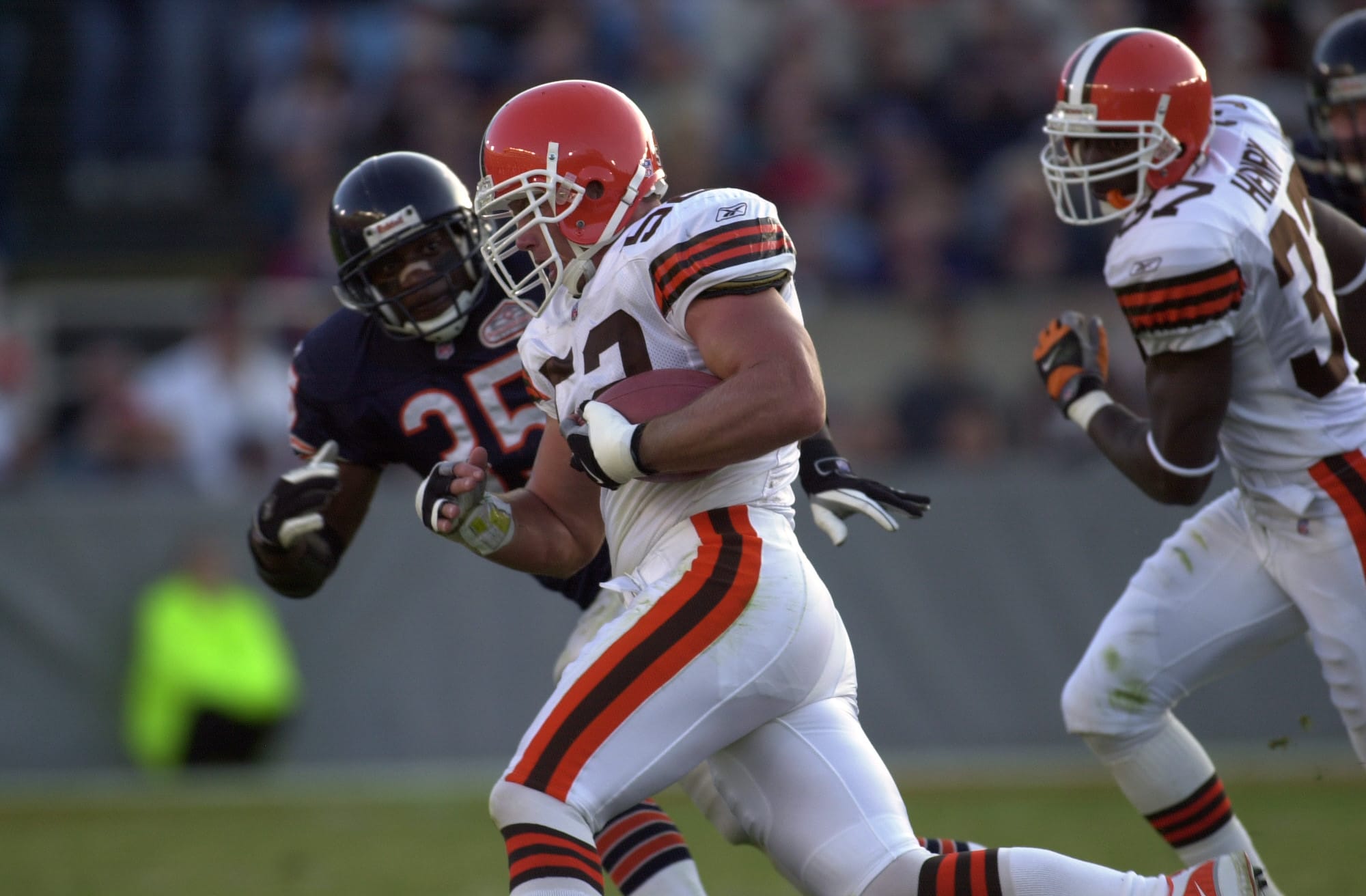 Boyer sees big things still ahead for his unit, as he praised both Myers and Roberts by name during his weekly availability on Thursday.
"To have Jason come through like that and the job that he's done this year. I can't say enough good things," Boyer said. He would later go on to compare Myers to a professional golfer, citing his incredible distance. Myers has already tallied five field goals of at least 55 yards, an NFL record.
"He takes care of himself, he works out and does a lot of extra body maintenance. Some people are born with that. And he's got one of the strongest legs I've ever seen," Boyer said. "I can't say enough good things about him. He's a great teammate, great to have in your meeting room, can't say enough nice things about the kid."
Despite a strong career in returning, Roberts has not taken a kick back for a touchdown since 2015, when he was a member of the Washington Redskins. Boyer believes one is coming soon. The returner was previously able to end a punt return drought during the season premiere, taking one back 78 yards for a score against the Detroit Lions.
Boyer knows that if Roberts seeks to break that streak, it will take a team effort in front of him. It's giving the unit a unique goal to work on over the final four games.
"It seems like a never-ending story. He's one block away, we just didn't get to the safety and the safety saved a touchdown," Boyer said. "But the guys are battling, they're blocking their butts off and there are guys on the ground and guys going after it in there." He'd conclude his weekly statements by adding "I'm proud of them, of what they've done so far".
Follow Geoff Magliocchetti on TWITTER