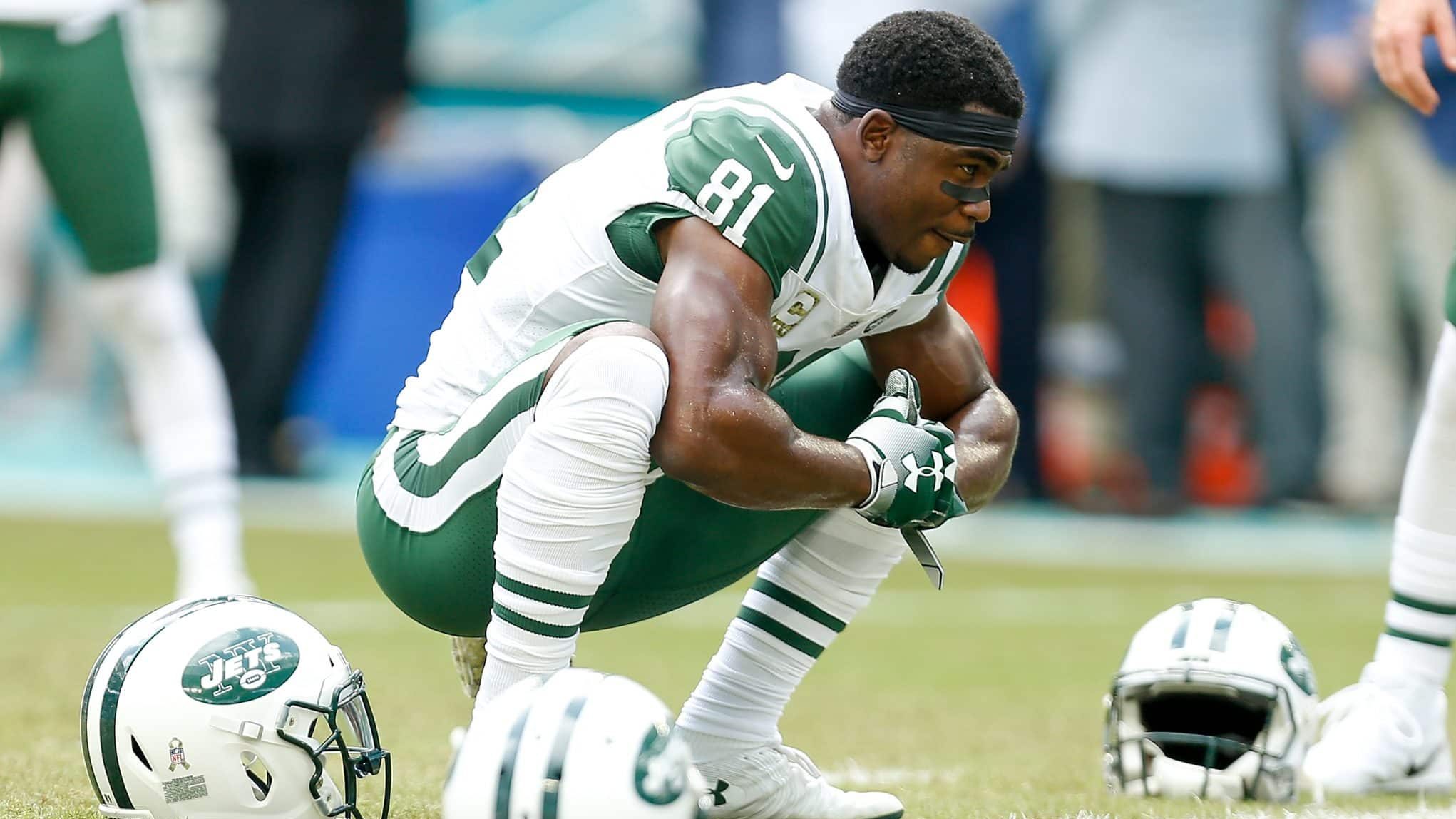 New York Jets professional leader Quincy Enunwa comes close to throwing somebody on the inside under the bus when asked about the offense.

New York Jets wide receiver Quincy Enunwa nearly called out another within the locker room.
Due to the fact this is Enunwa, one of the team's leaders and constant professional, he stopped short of the infamous "throw-under-bus" move.
Either way, it's surprising to see Enunwa go this far. It's also clear there's a singular culprit every player has negatively planted within the back of their minds.
When asked how frustrating it is to see other NFL teams put up points with ease, Enunwa's frustration was apparent, via SNY's Jets postgame show.
Wow. Quincy Enunwa responds harshly to the question of why his offense isn't getting it done. #Jets pic.twitter.com/FiKxeyjVkX

— ESNY (@EliteSportsNY) December 3, 2018
Jeremy Bates, anyone?
The Jets put up 22 points during their collapse of a defeat in Tennessee against the Titans on Sunday. The offense tallied a grand total of zero touchdowns.
The team's scoring consisted of five Jason Myers field goals and an early Trumaine Johnson pick-six on Marcus Mariota.
Enunwa finished with a robust two receptions for nine yards with veteran Josh McCown at the helm.
At this point, it's a foregone conclusion that the organization will employ a different offensive coordinator in 2019. Still, however, the team's awful execution on Sunday in The Music City engrained salt in the wound for so many who love this franchise.
Terrible red-zone play, poor execution on third-down (including an awful end-around), and an overall conservative mindset that meshes with 1980s defensive football have everybody involved, including Quincy Enunwa, extremely frustrated.