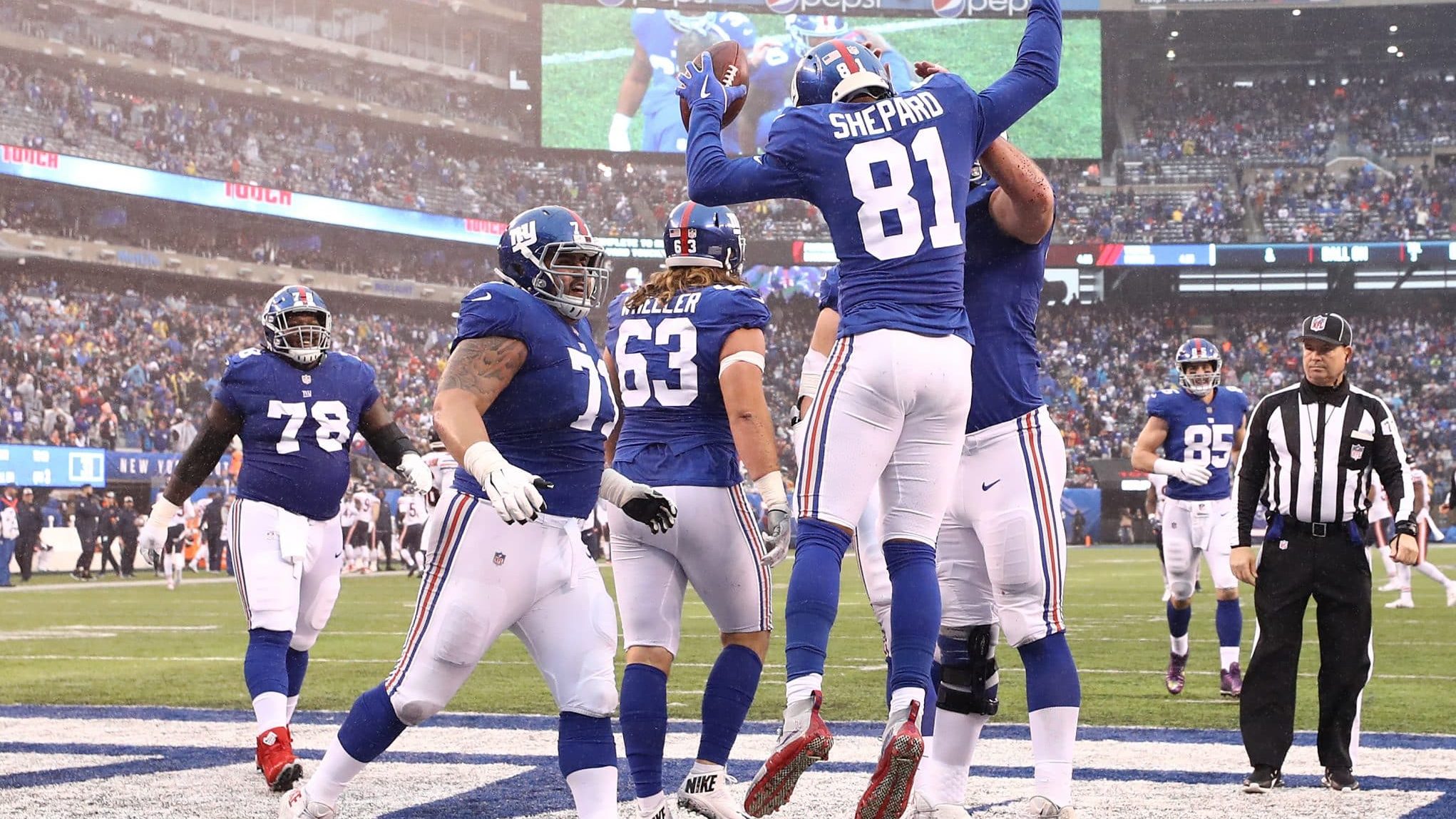 New York Giants wide receiver Odell Beckham Jr. throws his second touchdown pass of the season against the Chicago Bears.

Those tricky New York Giants.
Down four points to the mighty Chicago Bears, Pat Shurmur dialed up a play that saw success earlier in the season in Carolina—the wide receiver end-around pass.
Odell Beckham Jr. took the end-around and executed a little Tim Tebow-like stutter-step at the line of scrimmage only to let his mighty right arm fly.
He connected with fellow wideout Russell Shepard for a big-time 49-yard touchdown pass to put his team on top.
Odell Beckham Jr. tosses his second pass of the season. On this one, it's the little stutter-step at the LOS. #GiantsPride pic.twitter.com/GrTizP9ft7

— ESNY (@EliteSportsNY) December 2, 2018
More details to come. Please stay tuned.