There will be several things to watch for on Sunday when the New York Giants take on the Chicago Bears at MetLife Stadium.

EAST RUTHERFORD, NEW JERSEY—The (3-8) New York Giants are coming off of a crushing defeat to the Philadelphia Eagles last week that all but mathematically eliminated them for the playoffs.
Head coach Pat Shurmur has a tall task in front of him to get his team ready to take on the (8-3) Chicago Bears who are one of the best teams in the league and are positioning themselves to win their first division title since 2010.
How the Giants perform on Sunday and the remaining four games will go a long way in determining which direction the franchise will go in this offseason.
Here's what to watch for when the Giants take on the Bears:
Will the team come out flat?
The last time the Giants suffered a similar devastating defeat as last week, was when they lost in Week 5 to the Carolina Panthers 33-31 when Graham Cano kicked a 63-yard field goal with one second remaining in the game. In the Giants next game, they came out flat and were shellacked by the Eagles 34-13 in front of their hometown fans.
Shurmur and the rest of the team have said all of the right things this week and how they put last week behind them and are focused on the Bears, but will their play demonstrate this? If the Giants come out flat, they will once again get embarrassed at home, and this will not bode well for Shurmur's coaching future with Big Blue.
Will Saquon Barkley set a franchise record?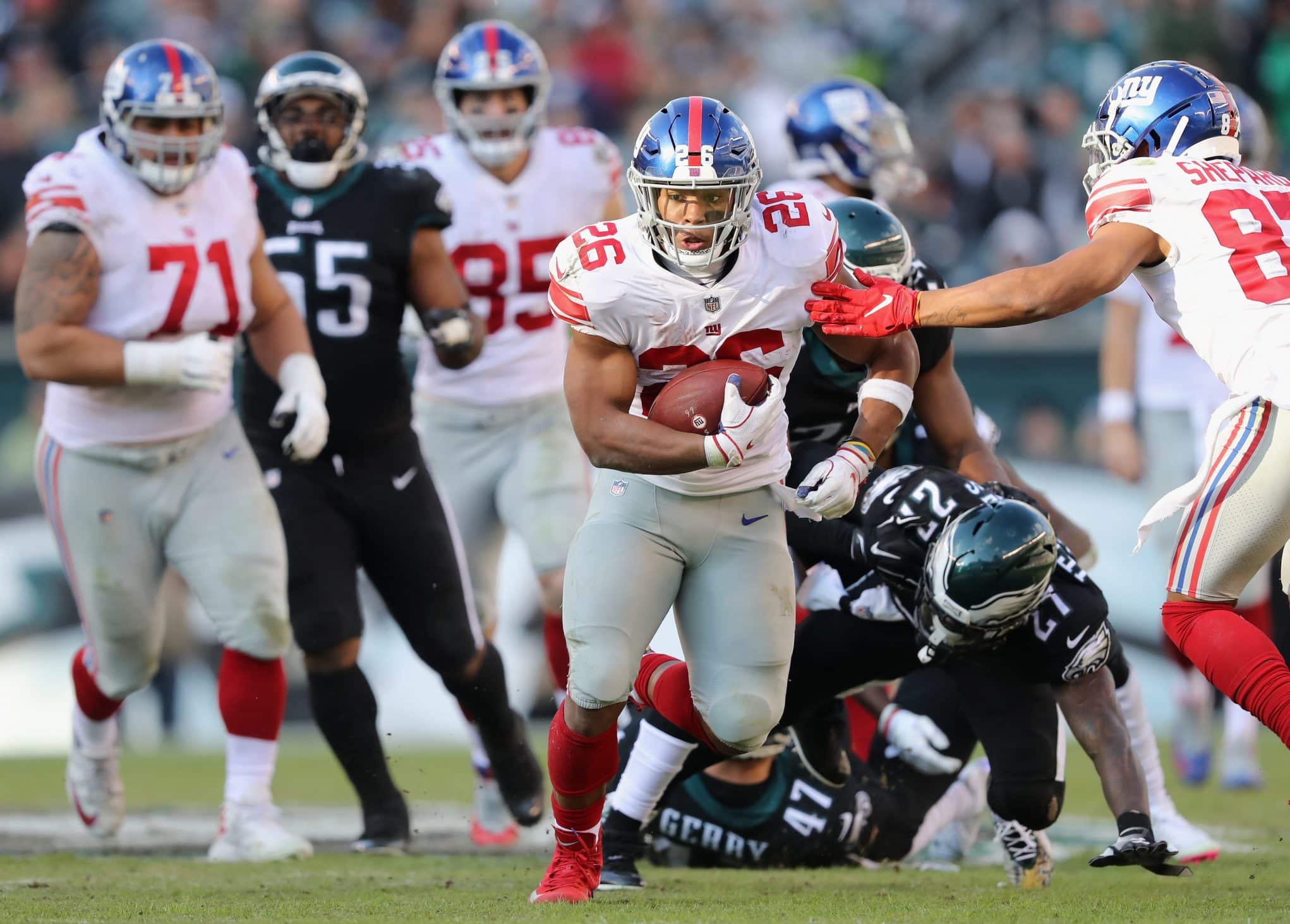 Saquon Barkley has lived up to everything the Giants expected from him and more when they took him with the second pick in the draft. He's fourth in the NFL in rushing with 829 yards, is second on the Giants in receptions with 71, and has scored 12 touchdowns.
Barkley's 12 total touchdowns are tied for the most by a rookie in the history of the Giants franchise tied with Bill Paschal (1943) and Odell Beckham Jr (2014). If he scores on Sunday, he'll set a new franchise.
If he's going to score, the Giants must make sure they give him at least 20 carries as they did during their two-game winning streak.
How often will Manning go after Amukamara?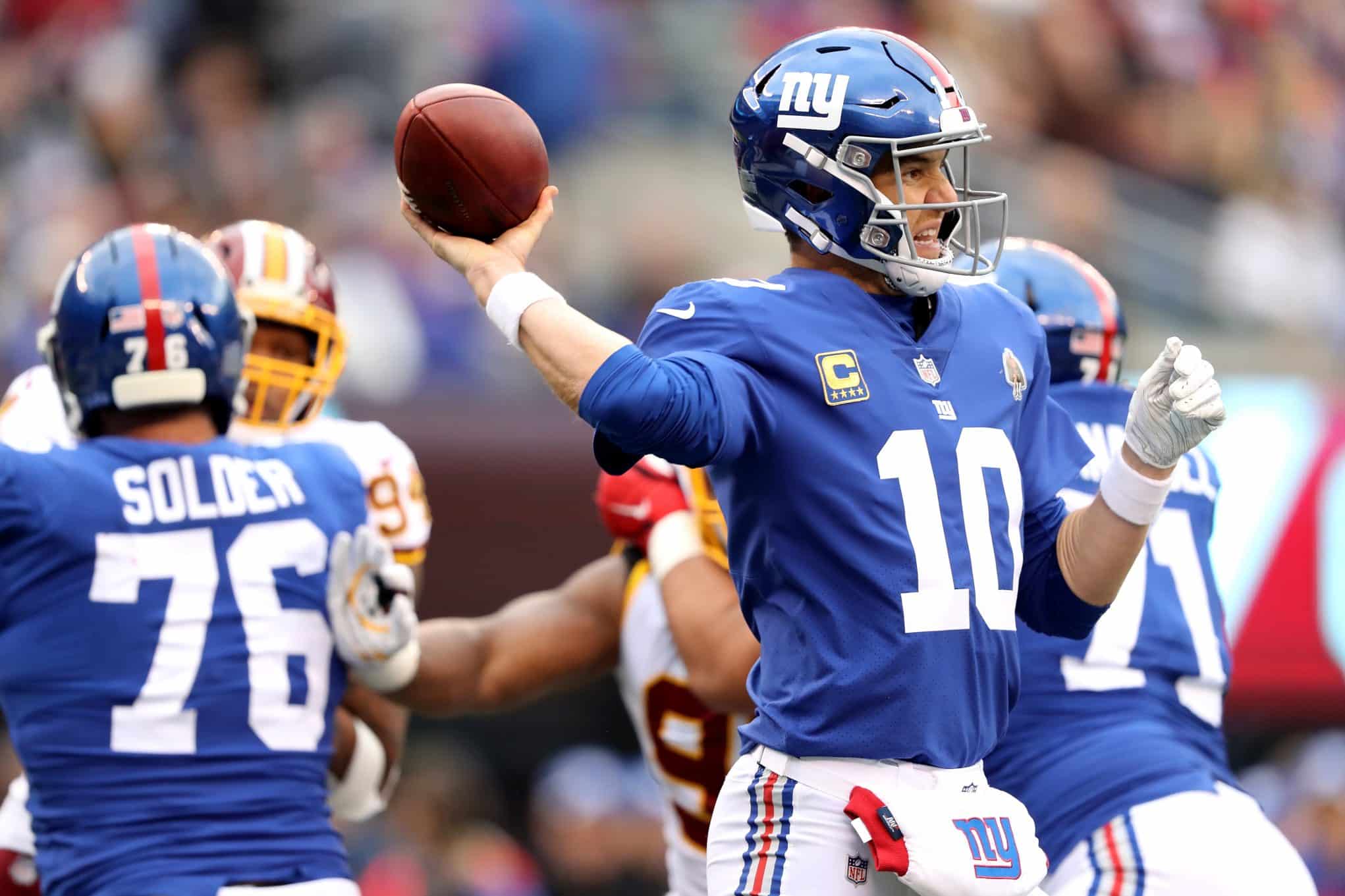 Sunday will be a reunion as Prince Amukamara will make his return to MetLife Stadium. Amukamara played with the Giants from 2011-2015  and was part of their Super Bowl 46 team.
Eli Manning is very familiar with him from being his teammate and throwing against him in practice. So it will be interesting to see since Manning knows Amukamara tendencies if he'll go after him often on Sunday.
Another one of Amukamara's teammates Odell Beckham Jr. is excited to go up against him.
"I haven't really got a chance to go against any former teammates, but I love Prince. Prince was like a brother when he was here. I honestly can say I love Prince. That's like my guy. I have to try to stay focused while I'm in the game with him lined up across from me. He's always been a good corner, but it's just Prince. I don't know how else to explain it. It's Prince, and he's there, and he's just a goofy guy. I'm going to have to snap that early in the game, and just be able to compete against him, and I know he's excited as well. So, it should be fun."
How will the O-line hold up?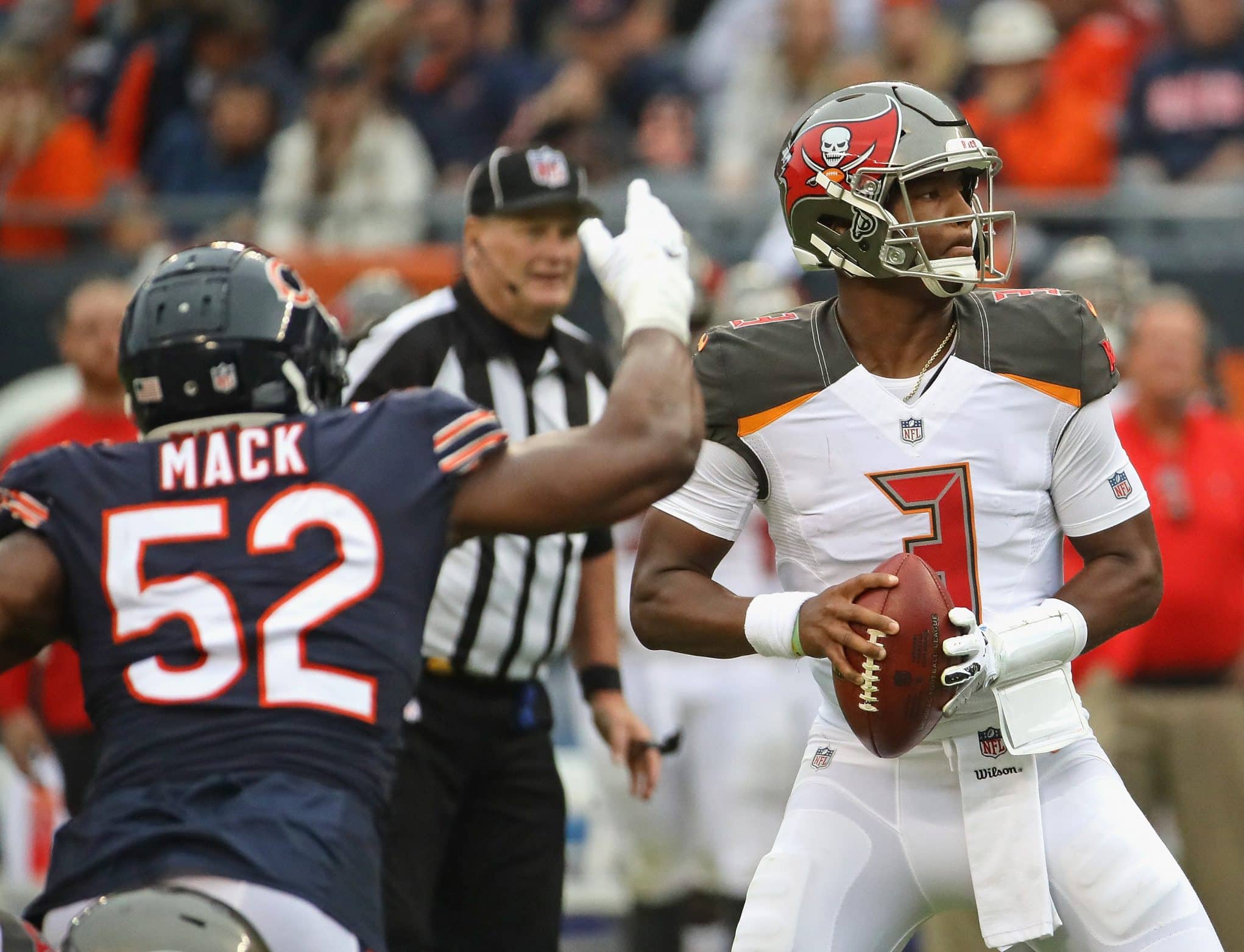 The Giants offensive line has shown signs of improvement since they acquired guard, Jamon Brown. Now they face a Bears defense that's only giving up 80 yards a game on the ground and has 34 sacks and one of the best pass rushers in the league in Khalil Mack.
Brown and the rest of the offensive line will have to play their best game of the season if the Giants are going to have a chance against the Bears front seven. If they get dominated by the Bears front seven, this game could get ugly.