Avery Williamson made some lasting memories with the Tennessee Titans. Now, he's ready to give them a game as a member of the New York Jets.

FLORHAM PARK, NEW JERSEY—Exactly one year ago, New York Jets linebacker Avery Williamson was getting ready for a playoff push. His Tennessee Titans were 7-4 and ready to end a franchise-long playoff drought at eight years.
The regular season ended on a chaotic note in Nashville, as the Titans finished 2-3. They backed into the playoffs as an AFC wild card, set to take on the conference's West champions in Kansas City. However, in one of the 2018 postseason's more entertaining games, they would go on to erase a 21-3 halftime deficit to earn a 22-21 victory.
Now a New York Jet, Williamson looked back on his Tennessee memories fondly on Wednesday.
"It was really fun," Williamson told reporters in the Jets locker room. "It was a lot of excitement, going into Kansas City that first game, winning that one, it was a good time."
The Titans fell to the New England Patriots in the divisional round, but Williamson found the journey unforgettable.
"It was a fun experience. I was glad I got a chance to do it with my brothers," he said. "We didn't get to the Super Bowl, but it was still something I'll never forget."
Williamson will return to Nashville with his new comrades on Sunday afternoon (4:05 p.m. ET, CBS). The 3-8 Jets are far removed from the playoff picture, but Williamson believes there's plenty to play for.
"It's definitely going to be fun," he said. "It'll be cool, especially going in on the opposite sidelines. So it'll be interesting, and we're ready to get out there and get a win."
The Kentucky alum's NFL journey began with the Titans in 2014. A Milan, Tennessee native, the Nashville-based Titans took him in the fifth round of the draft. Upon arrival, he formed a strong bond with fellow former Wildcat linebacker Wesley Woodyard. The two combined for 223 tackles and eight sacks in the 2017 Titans' return to prominence.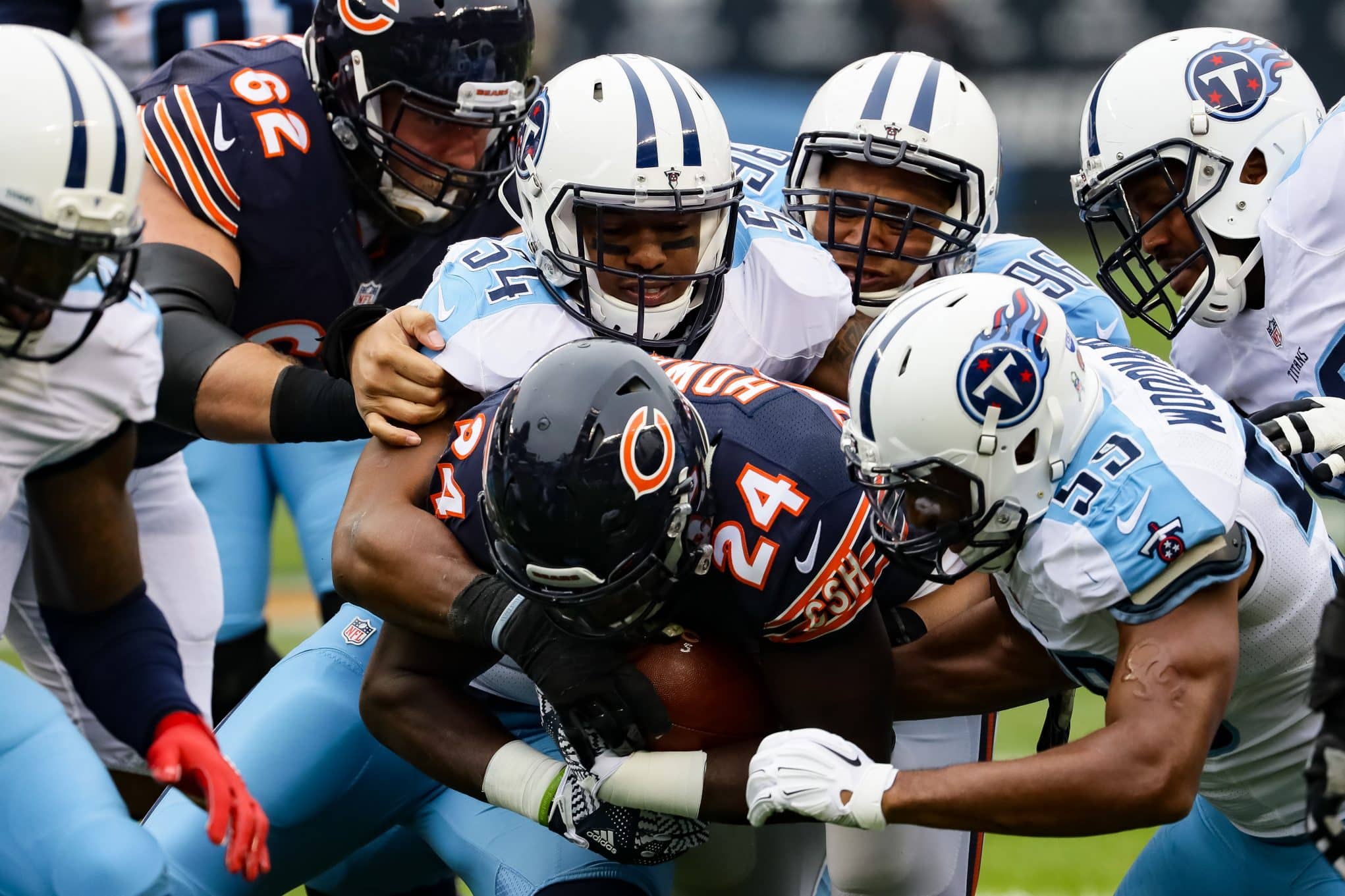 Williamson still keeps in constant in contact with Woodyard, as the latter has maintained his spot at the top of the Titans' tackle leaderboard.
"I talk to him today, actually. That's my guy," Williamson said with a smile. "He took me in day one. As soon as I got drafted there, he called me. I knew him a little bit already because he went to (Kentucky), but he's been my guy since I got in the league. He's a good dude."
Williamson admitted it was hard to leave Tennessee. First-year head coach Mike Vrabel even met with him in an attempt to make him stay.
In the end, though, Williamson is glad to be a part of the Jets' work in progress.
"I'm glad (Vrabel) had me in to talk before I left town," Williamson said. "(The decision to sign with the Jets) came down to a few things, but at the end of the day, I feel like this is the best fit."
The Jets are hoping that Williamson can partake in a similar, gradual return to prominence. The playoff year in Tennessee followed a mere five wins over his first two seasons. Williamson was most proud of his former team's resiliency in rising from the ashes.
"Just being able to work where we came from," Williamson said when asked about his favorite Titans memory. "(My) first year, we were terrible, we won two games. Just building up to what he had, it was a great payoff."
Now entrenched with the Jets, his new teammates in green are happy he's made the switch. Linebacker Darron Lee looks forward to being at his side on Sunday.
"It means a lot to him. I know he's had this game circled on his calendar for a long time," Lee said. "He's definitely been preparing well, having a little chip on his shoulder. I'm looking for him to have a big game."
At 5-6, the Titans are looking to stage another late playoff push. They have not made the playoffs in consecutive years since 2007-08.
Follow Geoff Magliocchetti on TWITTER