The New York Jets' infamous selection from the 2016 draft, Christian Hackenberg, is one of several local names to find a new home in the AAF.

Christian Hackenberg's professional football journey isn't over just yet.
The former New York Jets' second-round pick was chosen in the second round of another league's draft on Tuesday night, as he will join the Memphis Express of the Alliance of American Football. The league, whose leaders include former NFL general manager Bill Polian and Super Bowl MVP Hines Ward, will begin play in February, one week after Super Bowl LIII.
"I love seeing a guy like Christian Hackenberg get to continue his football career," former NFL quarterback and analyst Trent Dilfer said during the CBS Sports Network broadcast. "It's a small window of opportunity you get, and if you don't capitalize right away, you're in trouble. I think there's a lot left in his tank."
The selection of Hackenberg remains a sour subject for Jets fans, as he did not partake in a single regular season down over two full seasons with the team, despite some strong hype out of Penn State. Chosen 51st overall, Hackenberg was signed to a four-year, $4.66 million contract in 2016. He wound up dressing for only five games in his Jets career, struggling to move up the depth chart throughout his time with the team. His preseason results were not promising, completing 48 percent of his passes for 531 yards. He also threw three touchdowns and four interceptions over six exhibitions in 2016 and 2017.
The Jets traded Hackenberg to Oakland in May for a conditional seventh-round draft pick. The trade was later nullified when the Raiders waived Hackenberg less than a month later. He would go on to spend the latter stages of the 2018 preseason with the Philadelphia Eagles, during which he faced the Jets in the team's annual preseason meeting. Released by the Eagles on September 1, he was added to the Cincinnati Bengals' practice squad two days later before again being released on November 5.
Hackenberg's selection was part of the AAF's QB Draft, which took place in Las Vegas. The league's eight teams went through a first round in which they were allowed to either protect a quarterback allocated to them or pick from a pool of 50 throwers, many of whom featured NFL experience. Quarterbacks were allocated to teams based on either where they went to school or their last professional team. Those who did not play in or near an AAF market, like Hackenberg, were dispersed into the pool.
For example, Hackenberg's new employers in Memphis chose to protect quarterback Troy Cook, a former Tennessee-Martin quarterback. They'd later add Troy alum Brandon Silvers in the third round before closing the night with the selection of former NFL starter Zach Mettenberger.
"The quarterback position is critical to a team's success," Polian said to Kareem Yasin and Dinn Mann on the league's official website. "We knew the importance of making sure each Alliance team had a top-tier quarterback at the helm."
Hackenberg was not the only quarterback with experience in New York chosen on Tuesday. Josh Johnson, who spent time with both the Jets (2015) and New York Giants (2016-17), was the de facto top pick, as the University of San Diego alum was protected by the San Diego Fleet. Matt Simms, a Jets thrower for three seasons (2012-14) and son of Giants legend Phil, went two selections before Hackenberg to the Atlanta Legends.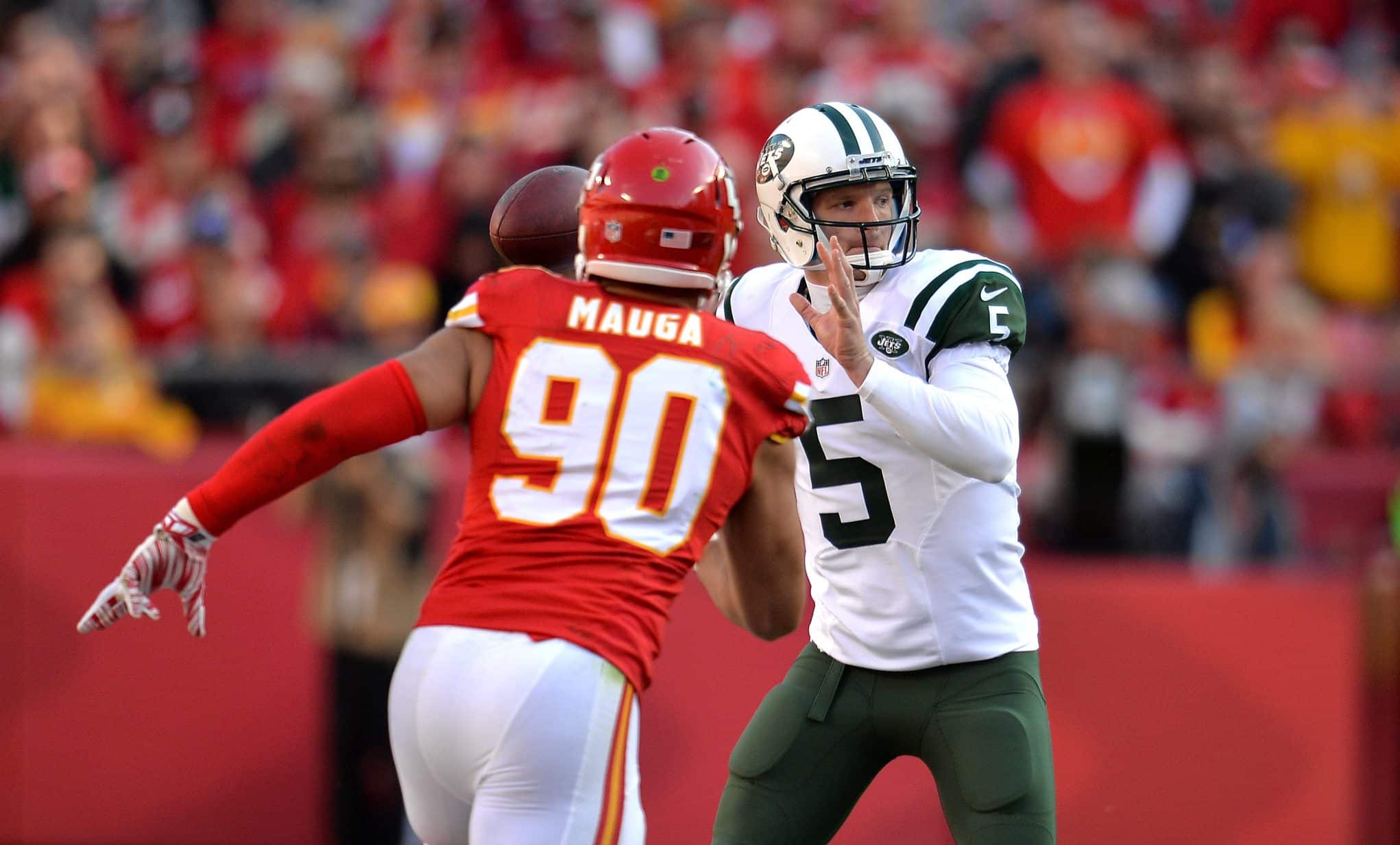 Other cities involved in the AAF's inaugural season include Birmingham, Orlando, Salt Lake City, San Antonio, and Phoenix. Former Giants defensive Justin Tuck is set to serve as an adviser to the league, while head coaches include Steve Spurrier (Orlando), Mike Singletary (Memphis), and Mike Martz (San Diego). The league will begin a 10-game regular season on February 9 before concluding with a Las Vegas-based championship in late April.
Follow Geoff Magliocchetti on TWITTER