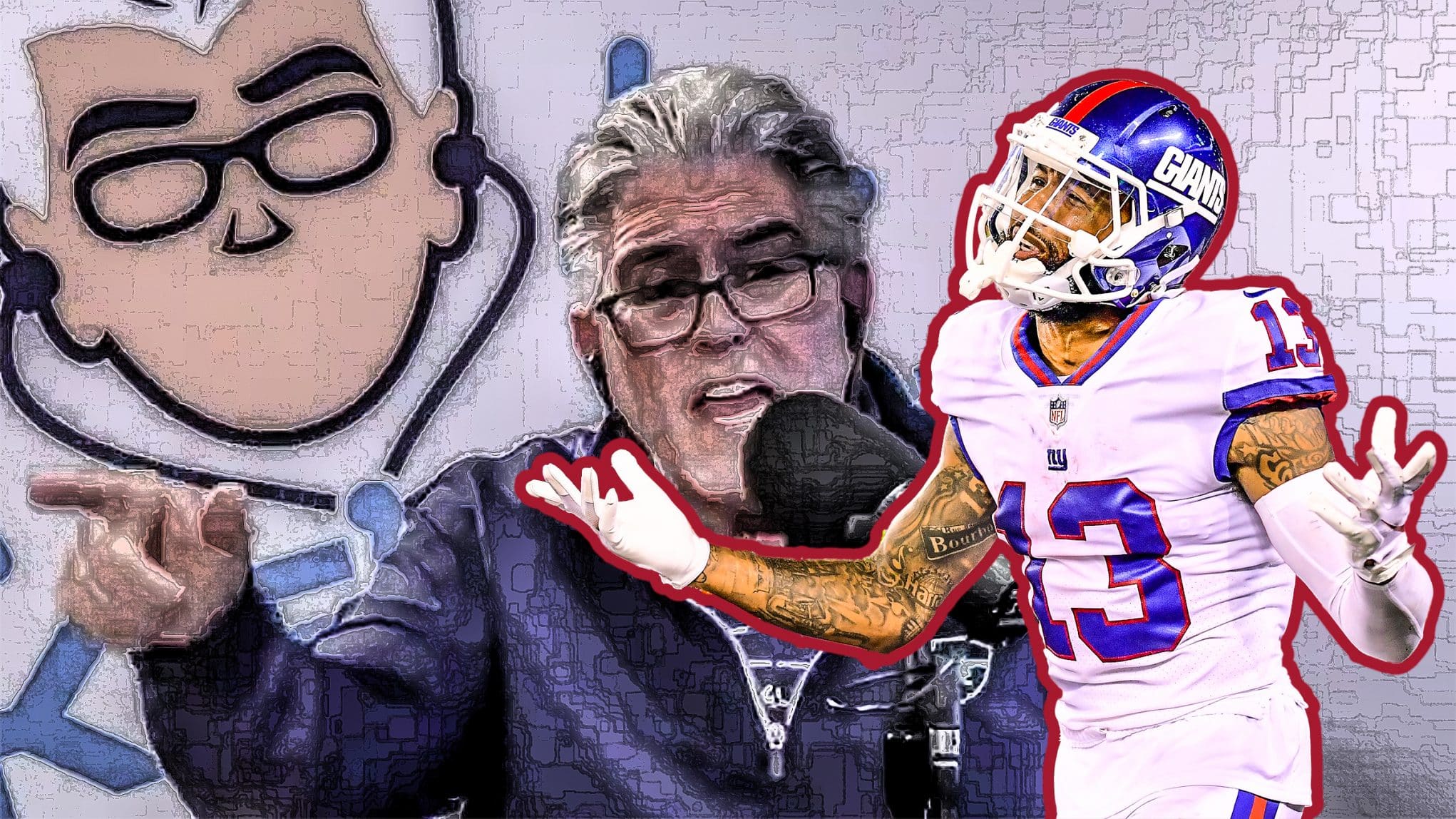 WFAN's Mike Francesa has had enough of New York Giants wideout Odell Beckham Jr. and he correctly expresses it on Tuesday.

The OBJ fanboys better turn away now. It's about to get ugly.
The sports pope, better known as WFAN's Mike Francesa, absolutely thrashed New York Giants wide receiver Odell Beckham Jr. on Tuesday. The worst about the whole thing is that he's 100 percent right.
Francesa starts off explaining how sick and tired he is of hearing about these prima donna wideouts earning all the overly-protective attention in this pass-happy NFL. He goes on to slam his career record with the Giants (29-47) as well as today's societal woes.
100 percent correct, and ESNY (some of us) has been preaching it for years now: https://t.co/WESyVHQRnzpic.twitter.com/vFOdzg64Ba

— ESNY (@EliteSportsNY) November 28, 2018
"He's played in one playoff game and he stunk! Since the Giants started kissing his rear-end they haven't won a game!

"That's what's wrong with sports, that's what's wrong with society. Nobody waits until they accomplish anything. Accomplish something first!

"Here's your record Beckham, 29-47, that's what counts."
Queue the millennials losing their ever-loving minds.
Beckham, 26, is, of course, an all-world talent. His hands, acceleration, and elusiveness are out of this world. Accumulating 4,441 yards and 43 scores on 387 grabs in just 58 total NFL games is stuff that continues to keep pace with specific NFL records.
As with every athlete, however, the net positive/negative must be objectively determined. This means putting down the pom-poms and putting on the general manager cap.
I've screamed about the overrated nature of Beckham's value to the New York Giants for years now.
The first such time came all the way back in 2015 shortly after the Jets defeated the Giants. OBJ displayed alligator arms late along with kicking the football after a play and, of course, drawing a flag. This came just weeks prior to the infamous on-field blowout between him and then-Caroline Panthers cornerback Josh Norman (perhaps his most selfish on-field example as a teammate).
While Eli Manning and the offensive line continue to take the huge portion of the blame, Beckham conducts interviews with hip-hop artists while publicly calling out his coach's gameplan.
For those who've actually found themselves in a locker room as part of a team, a tightly-wound brotherhood, it's glaringly obvious that Odell Beckham Jr. creates an uneasy environment—one that doesn't lend help towards great team success.