The New York Giants will look for their third win in a row when they take on the Philadelphia Eagles Sunday at Lincoln Financial Field.

EAST RUTHERFORD, NEW JERSEY—The New York Giants will look to win in Philadelphia for the first time since 2013 as they take on the (4-6) Eagles Sunday at Lincoln Financial Field. Big Blue is also looking to avenge their Week 6 34-13 blowout loss and notch their first division win of the season.
The Giants come into this game riding a two-game winning streak whereas the Eagles have lost their last two games.
This is a must-win game for the Giants if they want to keep their slim hopes of winning the division alive.
Here's what the Giants will need to do to win against the Eagles:
1. Feed Saquon Barkley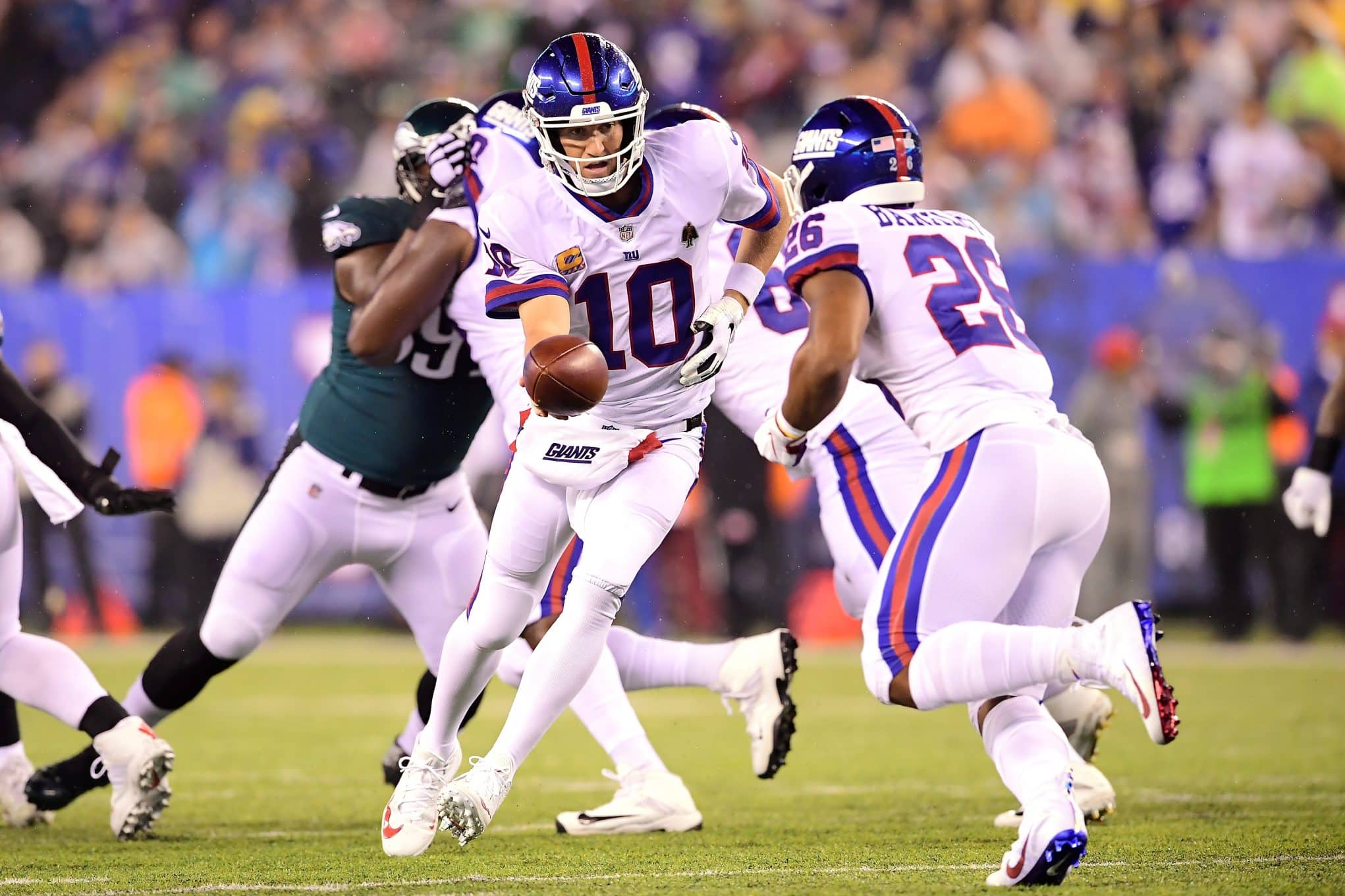 The lone bright spot for the Giants in their Week 6 matchup with the Eagles was that Saquon Barkley was unstoppable. He had 130 rushing yards on just 13 carries and he had nine receptions for 99 yards.
Barkley could have another huge outing against the Eagles who will be without starting linebacker Jordan Hicks who tallied 10 tackles in the previous matchup. The Giants have to make sure that Barkley touches the ball at least 25 times.
2. Help Nate Solder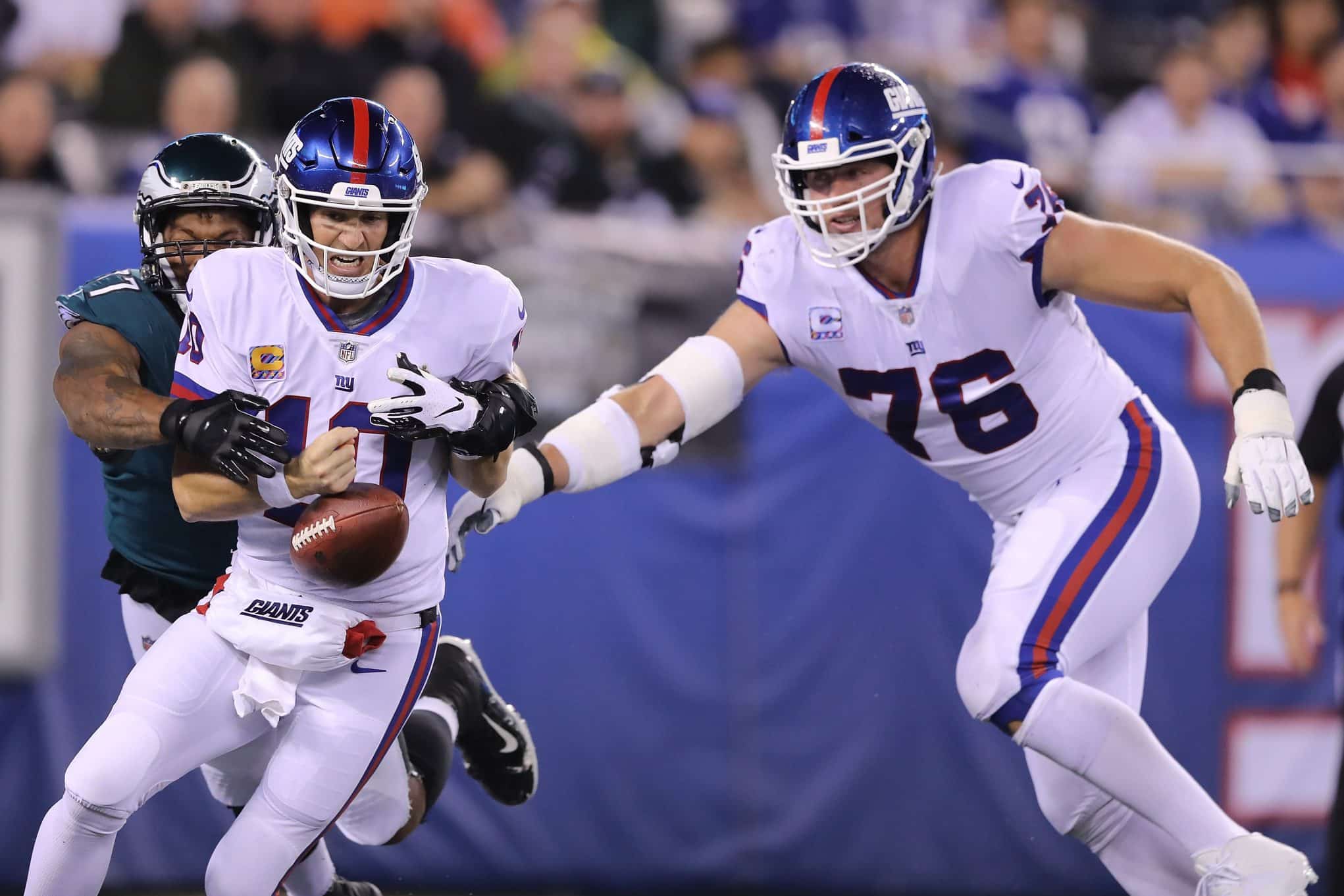 Solder had possibly his worst game as a Giant in the previous matchup as he was dominated by Michael Bennett who sacked Eli Manning once and hit him on three other occasions.
The Giants have to make sure that Bennett is not as disruptive this time around. If Solder continues to get overwhelmed by Bennett, they have to make sure they give Solder help by putting tight end Rhett Ellison on the same side to help block Bennett or whoever else is lined up across from Solder.
3. Take Advantage of Depleted Eagles Secondary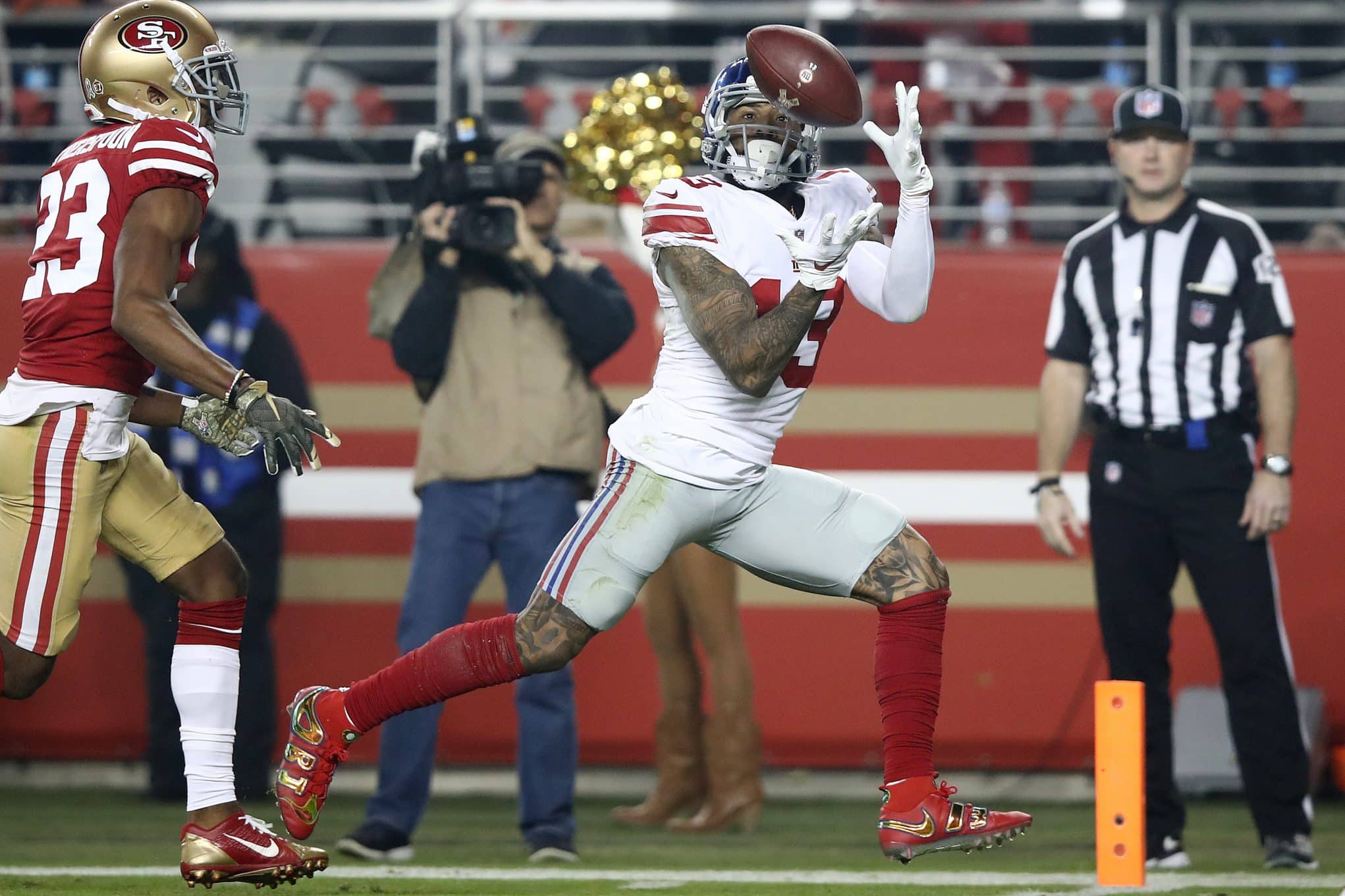 The Eagles come into this game down four cornerbacks (Jalen Mills, Sidney Jones, Avonte Maddox, and Ronald Darby. Eli Manning must be licking his chops knowing he's going against a depleted secondary, and having watched film of Drew Brees pick apart the Eagles last week for 363 yards and four touchdowns.
In Week 6, Odell Beckham Jr. was held to six receptions for 44 yards, and Sterling Shepard was held to three receptions for 37 yards. Both should have much bigger games on Sunday.
Manning needs to attack the Eagles backup corners deep to get big plays and to draw pass interference penalties.
4. Win The Turnover Battle
Forcing turnovers and not turning the ball over has been the recipe for success for the Giants this season. In their three wins, they've forced eight turnovers and haven't turned the ball over once. The Giants must make sure they win the turnover battle against the Eagles if they're going to pull off the upset.
5. Contain Zach Ertz
Without question, quarterback Carson Wentz favorite target is tight end Zach Ertz. Ertz leads the Eagles in receptions (77), receiving yard (804, and receiving touchdowns with five.
The Giants have struggled to defend opposing tight ends for years and this year hasn't been any different. It would be too much to expect the Giants to stop Ertz, but Landon Collins and the rest of the defense has to make sure they contain Ertz and not allow him to make big plays especially on third downs.
Prediction:
When these two teams meet in Week 6, the Giants came out flat as they were still reeling from losing to the Panthers on a 63-yard field goal just four days earlier. This time around the Giants are riding the momentum of a two-game winning streak. The offense will make enough plays against the depleted Eagles defense and come away with a hard fought win.
Giants 27, Eagles 24