The New York Jets-New England Patriots rivalry has not been as one-sided as people believe. The Jets will look to finish the job on Sunday.

FLORHAM PARK, NEW JERSEY—The New York Jets have not gone by their "Titans" moniker since 1962. This Sunday, however, it could serve them well to return to a Titans mindset, if only for one weekend.
The Jets will commence their annual pair with the New England Patriots on Sunday afternoon (1:00 p.m. ET, CBS), and the two teams enter in surprisingly similar predicaments. The MetLife Stadium portion of the yearly rivalry comes with both teams reeling from humiliating defeats headed into their respective bye weeks.
Nothing more needs to be written in tri-state area publications about the Jets' 41-10 home loss to the lowly Buffalo Bills, though green-clad fans were granted a quantum of solace in the Patriots' 34-10 demise at the hands of the Tennessee Titans in Nashville.
Granted, the Patriots (7-3) are in very comfortable and familiar positioning, on pace to win the AFC East for the umpteenth season. But the team, currently slated to miss out on a first-round bye for the first time since the 2010 postseason, is still furious over the brutal Tennessee outcome, one that limited the Patriots to 284 yards and 16 first downs. They know they're in no position to take the 3-7 Jets lightly.
"It's always tough down there with the Jets, and I'm sure it will be again this time. The last five times we've gone down there, they'll all been hard-fought games, close games," Belichick said, according to transcripts on Patriots.com. "We need to do a good job in every area and be ready to play good down there on the road. So, hopefully, we can have a good week and be ready to do that."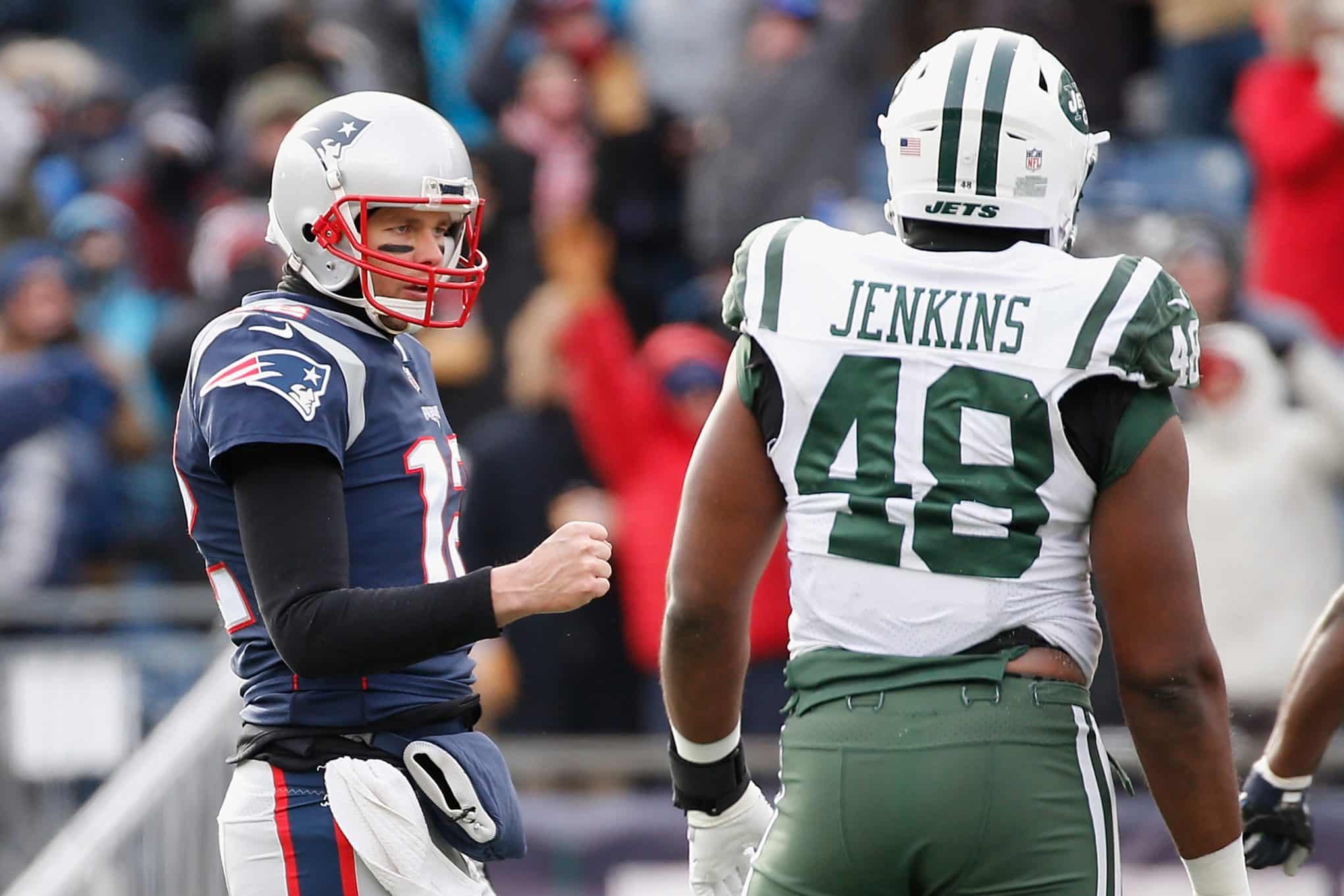 Asked if he expects the Jets' best game after the Buffalo debacle, Belichick replied "We'll get it. I'm sure we'll get it".
To Belichick's point about close games, eight of the past ten meetings between New York and New England have been decided by a touchdown or less, seemingly dispelling the one-sidedness of the rivalry. The fact remains, however, that the Patriots have been the victors of eight games in that span, including all four meetings over the past two seasons.
Losers of four in a row, the Jets know that the best kind of morale booster would be a win over the hated Patriots. They've made it clear during preparation this week that they won't be rolling over.
"We got a division game this weekend (with New England coming in here and we got to continue to improve as a group with everything that we do," quarterback Josh McCown said. "I really feel like the preparation from Wednesday-Friday during the week has been excellent we just got to carry it over to the games and find a way to get that done and that'll be what the next six weeks is about."
The team has a de facto blueprint in defeating the Patriots in the form of game film from the Titans game. Members of both the offense and defense have their own theories as to how Tennessee pulled off the big victory, one that thrust them back into the AFC playoff hunt.
Linebacker Avery Williamson, formerly of the Titans, said that he would be calling former teammate Wesley Woodyard for advice in stopping Tom Brady and the explosive Patriots offense. Woodyard led the way with 10 tackles, including 1.5 sacks in the victory. Brady, who was listed as "limited" with a knee injury on New England's Wednesday injury report, was sacked three times in the game before giving way to backup Brian Hoyer when the game got out of hand.
"(The Titans) played really physical," Williamson noted. "But the biggest thing was pressure on Brady up the middle. I feel like that was a really big thing and they had him running around. Brady doesn't like to be in the pocket, running around. That was something they did a good job on, to get him out of his comfort zone."
Williamson said he has watched film of the Titans game twice through to find any flaws in the Patriots' offense, which is expected to welcome back tight end Rob Gronkowski, who has missed three of the past four games with a back injury.
"They definitely had the Patriots' number," he said. "Having Brady uncomfortable back there, that was the biggest thing."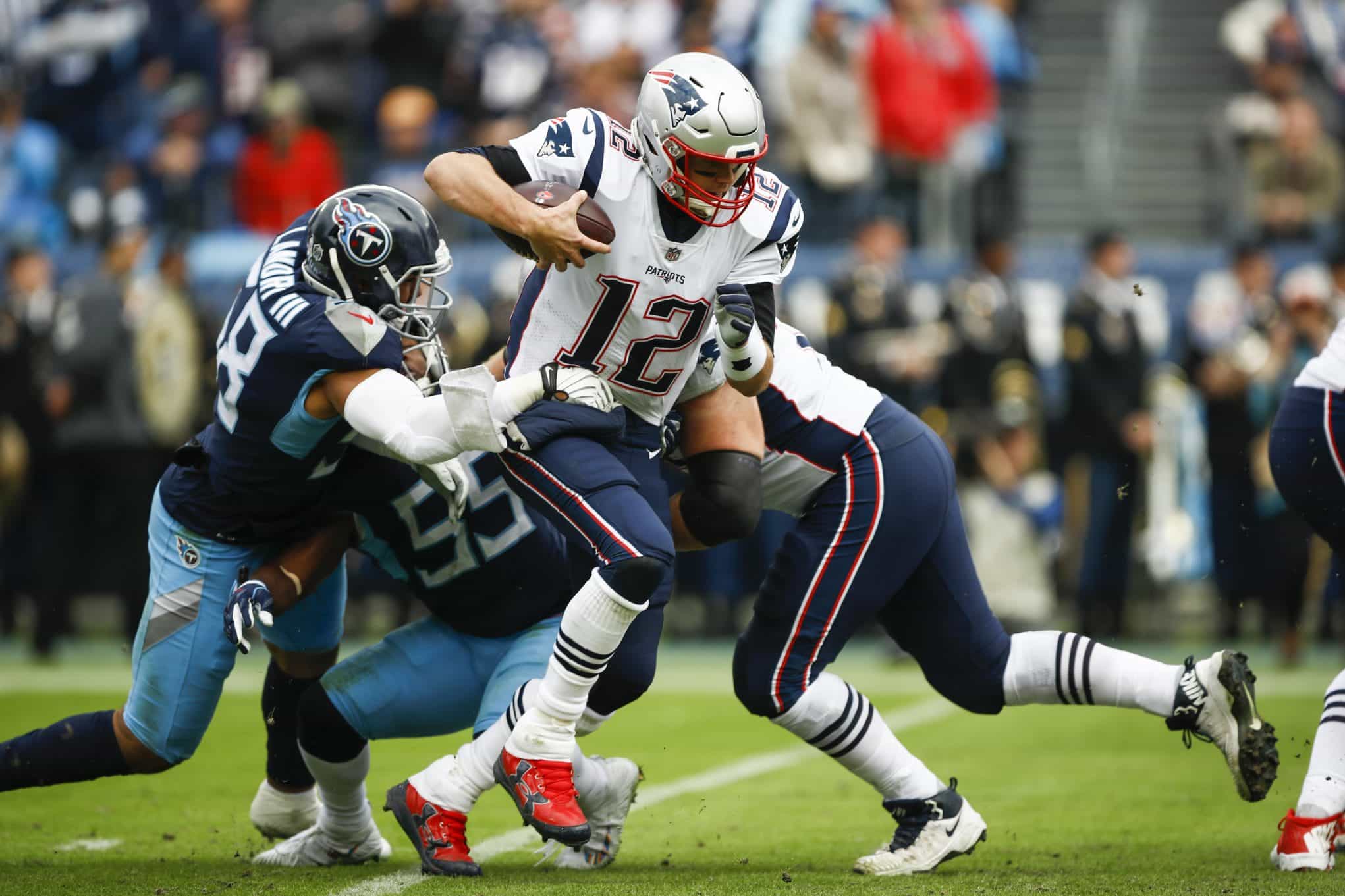 Other New England weapons include a multi-faceted run game, one headlined by rookie Sony Michel and veteran James White, a unit that head coach Todd Bowles called "a great challenge". The prescience of Brady, however, looms large no matter the season.
"I think I've faced Brady about 23 times in the last 12 years or so and it's just like he just gets better with age," defensive coordinator Kacy Rodgers said on Wednesday. "The funny thing about them as an organization they kind of keep doing what they do, plugging people in and keep going. I think he's doing a great job."
Offensively, the Jets remain in a bit of a stall, as they still have no starter cemented for Sunday. While Sam Darnold dressed for practice for the first time since sustaining a right foot injury on November 4 in Miami, he was listed as not practicing on the team's official injury report.
McCown continues to prepare as the Jets' starter, and his last experience against New England proved fruitful, throwing for a season-high 354 yards in a 24-17 Jets defeat last October.
"I think (Tennessee) just executed in both the run and the pass. They did things at a high level, they had a good gameplan and (Titans quarterback Marcus Mariota) went out and played well. So that's the key," he said. "That's the challenge every week for every team is your standard of play and the way you are going to go about it and being able to take the game plan you are given every week and go and execute it. I think that is what we saw from Tennessee and that's the challenge for us. We've got to go do that."
On the Jets' injury front, defensive back Marcus Maye (shoulder/thumb), offensive lineman James Carpenter (shoulder), linebacker Brandon Copeland (elbow), and receiver Robby Anderson (ankle) were all held out on Wednesday, while receiver Quincy Enunwa (ankle) was limited.
Follow Geoff Magliocchetti on TWITTER