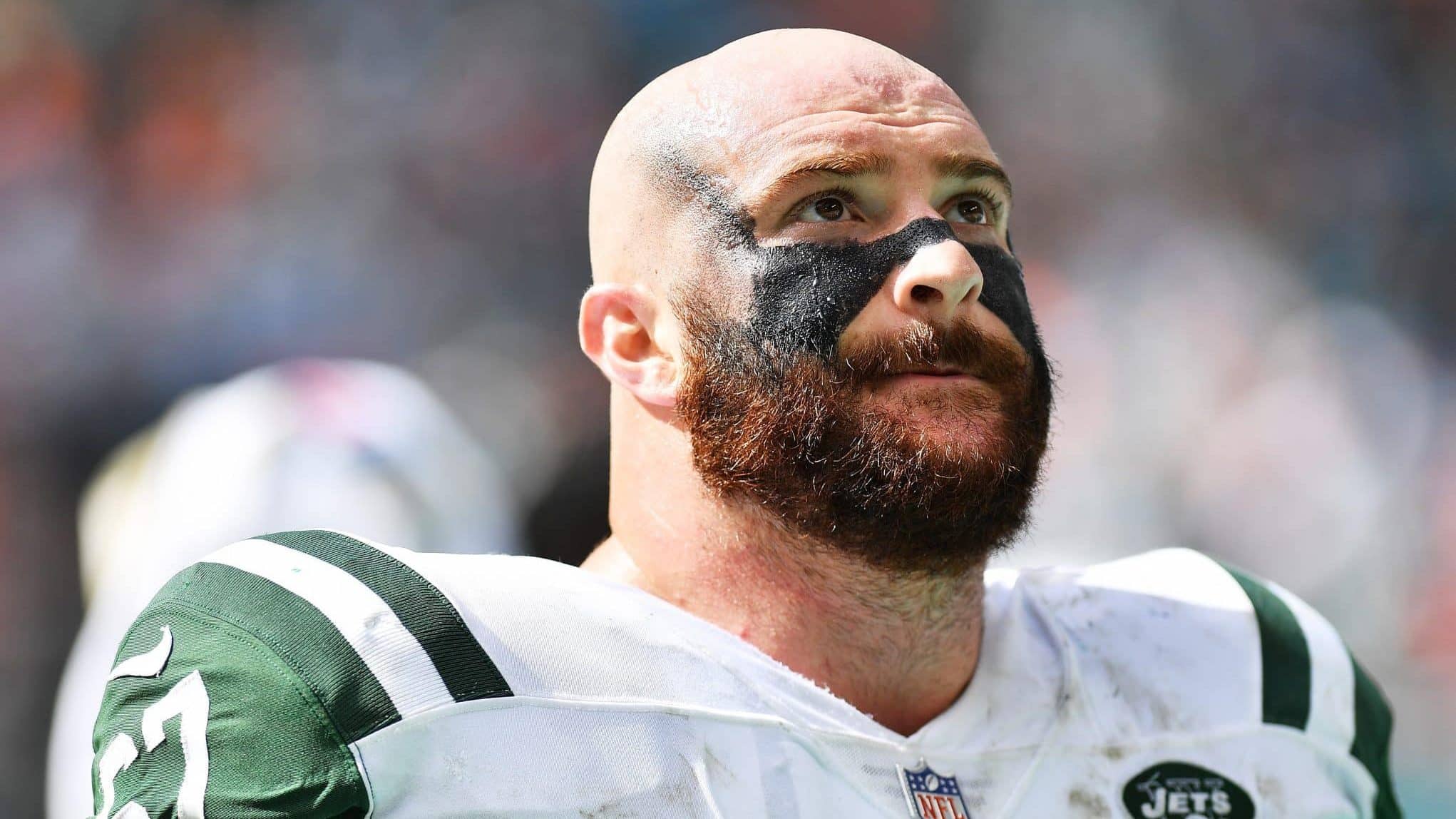 Right Guard Brian Winters
Winters is the biggest enigma on this line. Pro Football Focus lauds him, and there are numerous offensive line guru Twitter accounts that love to post his highlights.
I'll give Winters this: his best is beautiful. When he has it going, he can pummel people like few others can. The guy has pound-for-pound power.
However, you need to look past the highlights and focus on his entire body of work. For Winters, that body of work is quite terrible. I have Winters down for a staggeringly bad 8.8 percent pressure rate allowed this season, brutal for a guard and the worst among the offensive front. I have him tagged for a team-high six sacks.
In the run game, the Jets give Winters a lot of tough assignments to cover for James Carpenter. He is used as a pull blocker quite a bit, and this is a difficult job. Regardless, Winters still has not produced as a run blocker and is right there with Long and Carpenter as a primary culprit for this unit's terrible run blocking this season. Winters is yet another starter who consistently loses the battle off the ball and generates little push to carve holes. While very athletic, which flashes on his pulls and moves to the second level, he consistently fails to hit his spots and run efficient routes to defenders to seal in space.
I have Winters tagged for 18 rushing assists and 19 stuffs allowed, making him the only offensive linemen with more stuffs allowed than assists (average ratio is about 2:1, which only one starter is above).
The Jets are very likely moving on from Carpenter and Long.
Considering how hard it is to find three quality starting linemen, I think Winters has a good shot of staying. With that in mind, I really want to see some improved performance from him over the rest of the year. Pass protection is what I will be looking at most closely. He's been poor there in almost every game this year, save for three games in which the opponents brought light pressure.
Keep an eye on Winters and see if he can do a better job handling stunts and 1-on-1 matchups with good pass rushing defensive tackles who win with power—Winters consistently is bull-rushed into the backfield. Can he adjust?