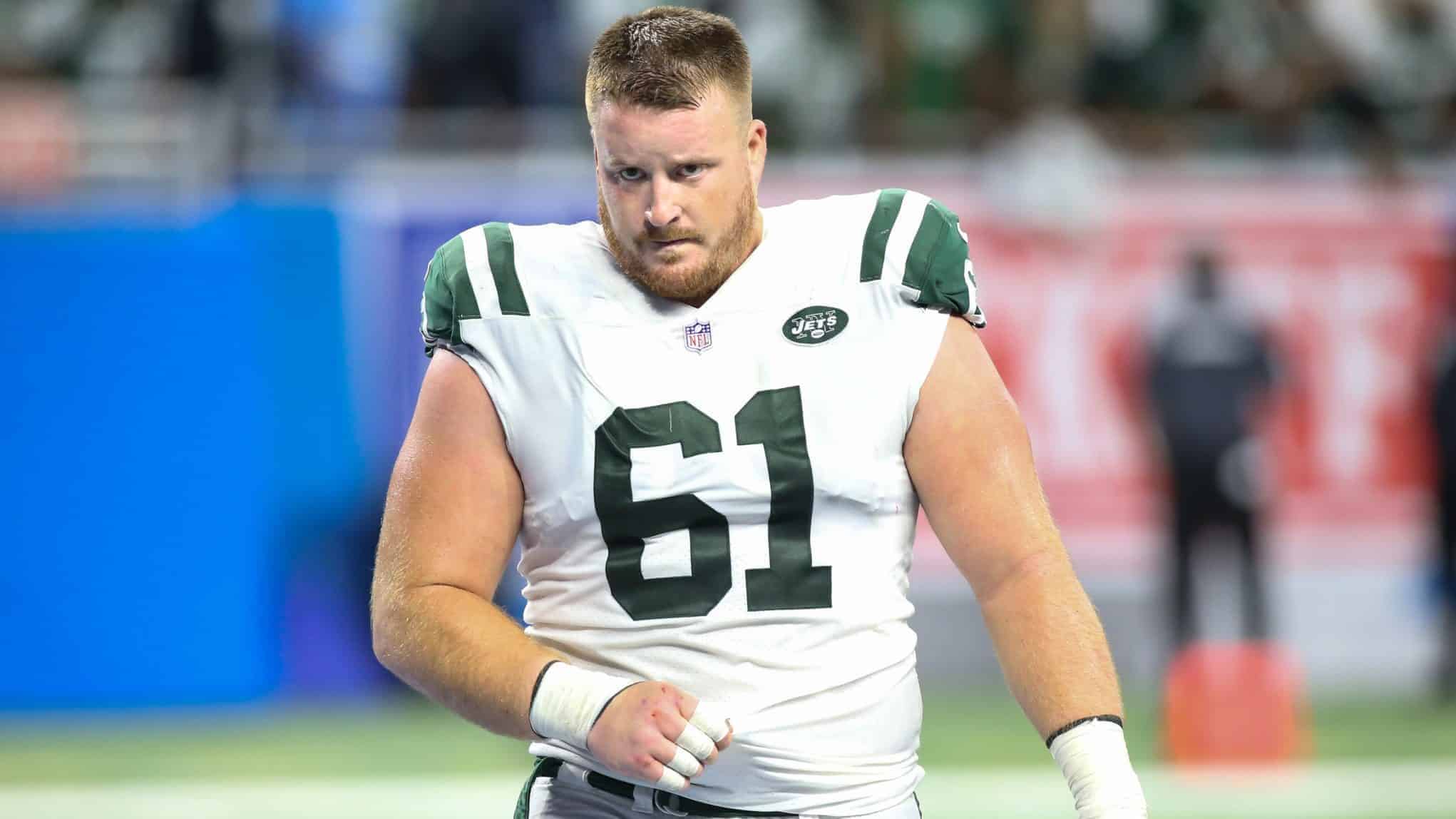 Center Spencer Long
The Jets entered the offseason with a clear need at center after Wesley Johnson struggled mightily last year. It was a strong market, but the team missed out on top targets Ryan Jensen (signed with Tampa Bay) and Weston Richburg (signed with San Francisco).
They settled on the former Redskin in Long, who had built a reputation in Washington as a strong pass protector who struggled with run blocking and also had nagging injury issues.
Long, who started out his NFL career as a guard, had only started 18 games as a center in the pros. There was some hope that the 28-year old perhaps had some untapped potential left in the tank considering he only had barely one season's worth of starts at center under his belt.
Instead, everything that could have gone wrong, has gone wrong.
Long still can't run block. He generates zero power off the ball and is slow to his spot in the lateral run game, making him a liability in outside zone runs. He really struggles to get out on the second level, as he is very poor at hitting his spots in the open field.
Maybe he would still bring adequate pass protection for the Jets' prized young passer? Nope. I have Long tagged for a 4.8 percent pressure percentage allowed this season—atrocious for a center (average is around 3 percent). For comparison, that puts him on pace to allow more pressures than Wesley Johnson did last season.
Long has allowed three sacks, more than he allowed in his entire stint as the starting center in Washington. In addition, he's racked up five penalties.
Worst and taking the most attention has been the snapping issue. It started out against Minnesota, and after taking a game off in Chicago, Long returned for a visit to Miami. He was fine in the first half, but in the second half, he launched 15 bad shotgun snaps on passing attempts. 15! It's rare to see two bad shotgun snaps in a game, let alone 15.
Darnold's effectiveness took a major, major hit on those plays, as his sack rate multiplied by ten and his yards per attempt was cut into a quarter.
Todd Bowles inexplicably waited until the very end of the game to pull Long despite having a healthy backup in Jonotthan Harrison. Long's clear health issue and Bowles' stubbornness cost the Jets this game and endangered the physical well-being of their most valuable player.
Long can be cut next season with absolutely zero dead cap, as the Jets can wipe his entire $6.5M salary off the books. There is almost nothing Long can do over the final six games to avoid this fate. He's somehow given the team even worse production at center, something that could not have been considered conceivable.
Look for the Jets to cut Long and explore the free agent market for yet another new center.