Thanksgiving is quickly approaching and just like many of us, the New York Rangers have a few things they are thankful for this season.

This time of year is always a time where we sit back and reflect on the good in our lives. A time when we sit with loved ones and can truly understand what we are thankful for. For some, they might be thankful for a big family, a decent job, or their favorite sports team, like the New York Rangers.
So far in 2018-19, the Rangers have given fans plenty to be thankful for considering how they have taken the hockey world by surprise. A team who was expected to finish towards the bottom of the Eastern Conference has arguably been one of the most surprising teams in all of hockey over the last 10 games.
During this stretch, the Blueshirts are 8-1-1 and have been the best record in the league, just two points ahead of the red-hot Buffalo Sabres. They are competing on a nightly basis, putting in an effort that had been missing for the better part of the 2017-18 season. Not only has there been a different compete level but, they are also getting contributions up and down their entire lineup.
All things considered, you could not have asked for a better start through 21 games. Entering play Tuesday night the Blueshirts sit in second place in the Metropolitan Division, just two points behind Columbus. They are also just six points behind the Toronto Maple Leafs for first place in the Eastern Conference.
Clearly, there is plenty to be thankful for so far this season but, some stick out more than others.
Strong Management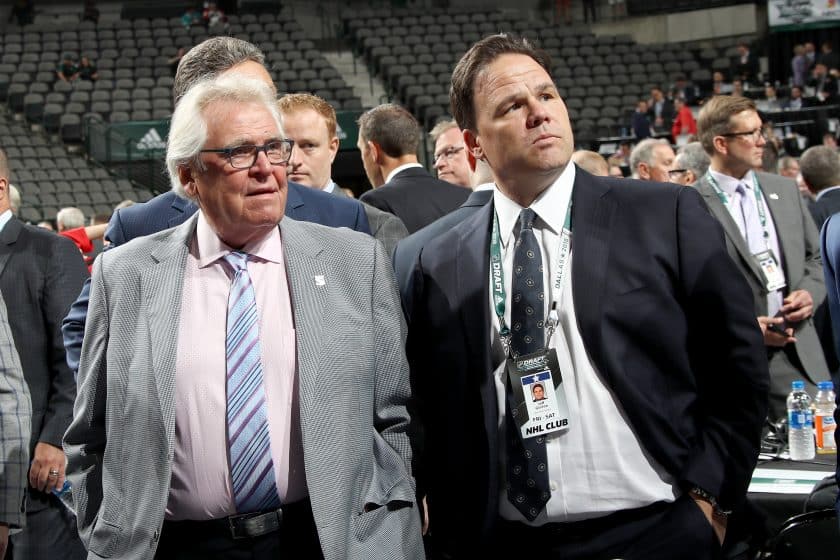 When Glen Sather stepped down as Rangers general manager on July 1, 2015, there was some trepidation about his replacement, Jeff Gorton. The team would make the playoffs the next two seasons and ultimately fall apart in Gorton's third year in charge. But, there comes a time where you have to give credit where credit is due.
Gorton did not sit around and make moves to fix a sinking ship a season ago. He realized the team he had put together was not going to compete for a Stanley Cup and, made the bold move of telling a New York fan base used to winning, that they would be sellers at the trade deadline. He realized the message Alain Vigneault was sending his team was not buying into it anymore and wasted no time making a move. He went out there and did not go looking for an older coach for his young team, he went and got the coach he felt was appropriate for this team in David Quinn.
Speaking of Quinn, he too falls under this strong management category. Through his first 21 games as the Blueshirts' coach, he has guided a young team to 11-8-2 record. He's instilled a work ethic into each and every single one of his players while holding them accountable. Clearly, he has earned the respect of his team, and this team enjoys playing for him as they give their all practically every night.
Management has the ability to make or break an organization when they decide to start rebuilding, just look at the mess in Ottawa, and how long it took the Sabres to change their culture. When it comes to management, the Rangers appear to be in great hands, and it cannot go ignored.
A Developing Young Core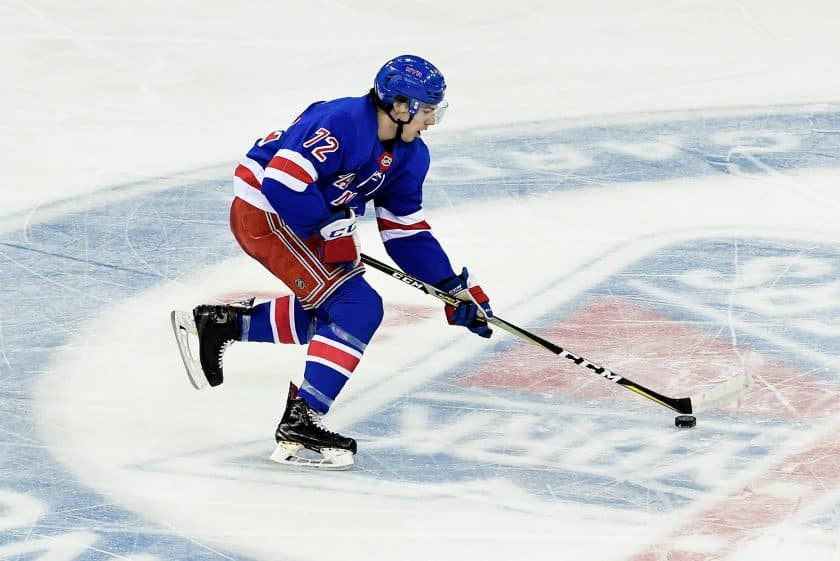 Over the last decade, the Rangers have not had great success when it came to drafting and developing players. With top picks, they reached and took guys like Dylan McIlrath in 2010 while the likes of Vladimir Tarasenko and Cam Fowler were still on the draft board. Obviously, there is luck involved when it comes to the draft, nobody had Henrik Lundqvist having the type of career he has had when the Blueshirts took him in the seventh round in 2000.
Under Gorton, the Blueshirts have made it a priority to not trade away draft picks along with acquiring as many picks as he could. In the last two years alone, Gorton has acquired three first round picks giving the Blueshirts five first-round selections after not picking in the first round since Brady Skjei in 2012. He used those picks on guys like Lias Andersson and Filip Chytil who have already begun to make an impact on this Rangers roster in 2018-19.
While Andersson has had a slow start to his career, Chytil has been on fire as of late. He carries a four-game goal scoring streak into the Blueshirts' contest against the Islanders Wednesday night, and his raw skill is just off the charts. The more and more he plays, the more and more it looks like he has a chance to have a consistent impact at the NHL level.
It doesn't just stop with Andersson and Chytil though. Brett Howden, who they acquired in the Ryan McDonagh trade, has done nothing but impress in his rookie campaign. His 12 points, four goals, eight assists, ranks fifth on the team and he continues to impress on faceoffs with a 51.5 winning percentage. Neal Pionk has been able to carry over his success from a year ago, while Tony DeAngelo looks to have finally put it all together.
For the first time in a while, Blueshirt fans have a young core they can get excited over.
A Committed Veteran Core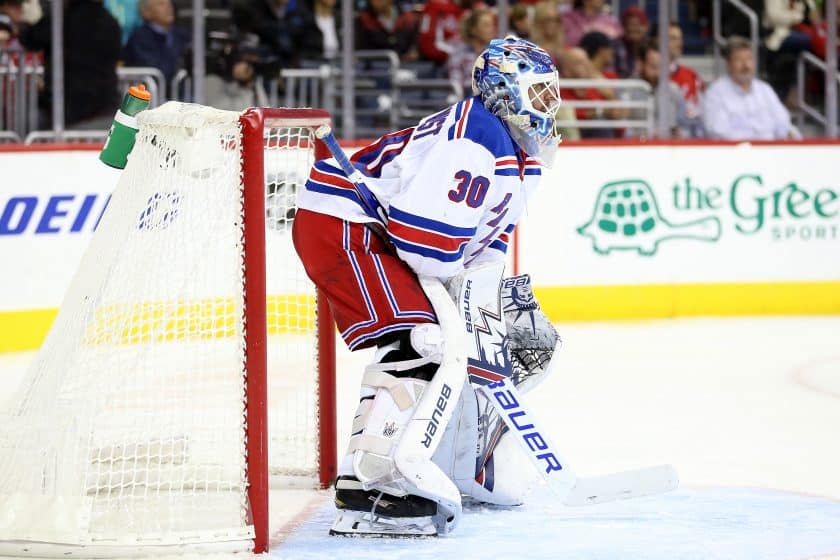 When you announce you are transitioning from a team with the goal of winning the Stanley Cup to a rebuild or a retool, it is not often your veterans are all in. Most of the time, veterans want to get out and put themselves in a position to win championships. But, there is something special about this Rangers group of vets and their dedication to this organization.
Henrik Lundqvist has given everything he possibly could for this team, yet he refuses to move his no-movement clause. It means the world to him to finish his career wearing a Blueshirt feeling a commitment to not only the team but, New York City. For him, that commitment has shown on the ice having a solid season at the age of 36 when some thought he would regress. He has handled this retooling and is embracing his role as a true leader.
Lundqvist is not the only one who has embraced this team and this city. When Kevin Shattenkirk signed his contract two summers ago, he was not signing up for a rebuild. He joined the Blueshirts to help bring his hometown team their first championship since 1994. Like Lundqvist, Shattenkirk could have gone to management asking for a move, instead, he remains committed to this team. He even embraced being a healthy scratch early in the season and did not complain about it.
Other players who fit in this category: Mats Zuccarello, Marc Staal, Chris Kreider, and Brendan Smith. All have embraced this movement, they want to be here and see where this next core of Ranger players can go. They want to be apart of the next great Ranger teams, and while it might take a couple of years, their commitment to this team is honestly refreshing to see from athletes.