New York Rangers head coach David Quinn is squeezing every bit of talent out of his players, an incredible trait for a hockey leader.
The New York Rangers have turned things around. After starting the season 3-7-1, the Blueshirts now sit at second place in the Metropolitan Division, with a 9-7-2 record.
Despite a tough first 11 games, the Boys in Blue were right in every single one of them
They embodied the relentless and persistent style of hockey that David Quinn had been preaching all summer. The Rangers fought hard until the end in every one of these games, but rather than finding ways to win, they were finding ways to lose these close games.
The age of this team rose the forefront, as they continued to make costly late-game mental mistakes, as careless penalties were an issue night in and night out. To oversimplify it, New York couldn't close out games.
Another reason that the Blueshirts had struggled to win games early on was their inability to score. Many of the Rangers' bigger-name players got off to slow starts in the 2018-2019 campaign, but that has changed recently. There has been an influx of offense on Broadway that has led to more wins for New York. The Rangers are back on the right track, and they aren't like playing like a rebuilding team right now.
This can be attributed to David Quinn. He is getting the most of his players and is proving to be the right choice to lead this team.
Mika Zibanejad, Chris Kreider, Kevin Hayes, Brady Skjei, and Jimmy Vesey are the players whom I would consider the "young veterans" of this team. Since the Blueshirts are rebuilding, they lack true veterans. However, the guys listed above are all younger players in the midst of their prime who have been around for a little while.
The common thread between each of these guys: they are all having their best season to date.
Ironically, the Rangers have been playing a more structured and defensive style since David Quinn's arrival, yet all of these guys have seen their production increase. With the exception of Brady Skjei, each of the aforementioned players is on pace for a career-high in points. Not only are they making their mark on the box score, but Kreider, Zibanejad, Vesey, and Hayes have undoubtedly been the Blueshirts' top-four forwards thus far this season, while Skjei has been the squad's steadiest defenseman thus far.
The young veterans have been playing well since the getgo, but there are other Rangers who needed to be given a wake-up call in order to jump-start their season. David Quinn has decided to use the healthy scratch as a way to send a message to his players and hold them accountable. He has done this effectively, as players have responded well to being sent to the press-box for some time to reflect and fine-tune their game.
Pavel Buchnevich, Neal Pionk, Kevin Shattenkirk, Vlad Namestnikov, and Tony DeAngelo have all served as healthy scratches at some point in the 2018-2019 campaign. They have also played major roles in the team's current hot streak.
With Buchnevich, he finally seems to be engaged on the ice. Quinn has rewarded him with more playing time, and that has gotten his offensive game going, as he has registered five points in his last five contests. Unfortunately, his injury comes at an inconvenient time.
Neal Pionk, the 23-year-old defenseman, has also found his game since being scratched earlier this season. Although Pionk still makes some defensive mistakes, he has proven to be a wizard with the puck in the offensive zone, as he now has ten points in 16 games. Pionk reminds me a lot of a young Michael Del Zotto. Hopefully, he turns out better than Del Zotto did.
Two veterans who have bounced back since being extracted from the lineup are Kevin Shattenkirk and Vlad Namestnikov. Not only has Shattenkirk been money in the shootout, but he also seems to be shoring up his defensive game and finding his offensive touch. Shattenkirk hasn't been a liability defensively as of late, and he has tallied two points in the last three games.
As for Namestnikov, he has been excellent since returning to the lineup. He has completely refined his game and looks significantly better. The 25-year-old Russian has been making his presence felt in all three zones and is starting to find his way onto the score-sheet as well, as Namestnikov has totaled five points in his last eight games.
Lastly, the improvement of Tony DeAngelo can't be overlooked. DeAngelo has looked like a completely different player since finding his way back onto the ice after an extended absence. Quinn spent a ton of time working with DeAngelo, and their time spent together has paid off, as DeAngelo seems to have turned a corner.
The 23-year-old defenseman has posted seven points in 10 games, and he is a +5. If you asked me two weeks ago about DeAngelo's future, I probably would've told you that his NHL career is over. I would've been dead wrong. DeAngelo has shined on the top-pair alongside Brady Skjei, and he's proving that he just might have a future as a top-four defenseman.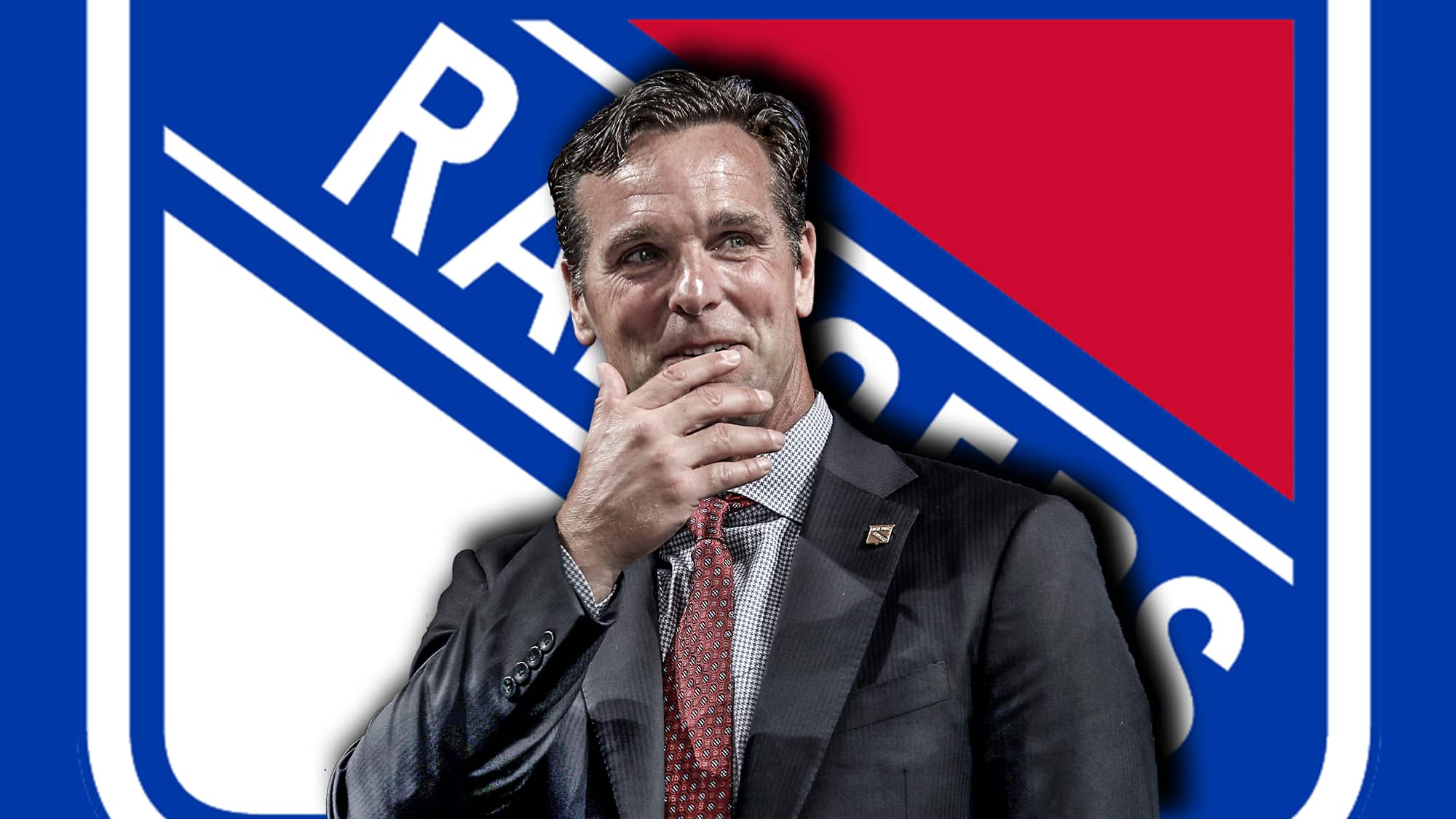 Then there are the rookies. I think Quinn is doing a great job with these youngsters. He hasn't thrust them into overwhelming roles, yet they are still getting a lot of usage as of late. With 10 points in his first 17 NHL contests, Brett Howden has been one of New York's best players since the start of the season. He has exceeded expectations thus far, and he is looking like he'll be a major part of the future core of the Rangers.
While Filip Chytil hasn't produced at the same level as Howden, I've really liked what I've seen from him. Chytil has been snake bitten in the early going, finding the back of the net only once, with his lone tally coming in the Blueshirts' recent win over the Vancouver Canucks. Hopefully, this will open the floodgates for Chytil, who has had a ton of chances but has been unable to convert them to goals.
Now let's' look at the opposite side of the spectrum: the true veterans. When talking about the veterans, I'm speaking of the two true leaders of this team, Mats Zuccarello and Henrik Lundqvist. The aforementioned duo has been wildly consistent throughout their careers. Zuccarello is on pace for yet another 50-point season, and Lundqvist is off to an uncharacteristically magnificent start. Even at 36 years of age, "The King" seems to have raised his game to another level.
When looking up and down the lineup, it is clear that the Rangers are getting contributions from many different places. Their balanced scoring attack should serve them well, and David Quinn is responsible for it. The first-year head coach has done a terrific job motivating his players and that has led to results.
Unlike Alain Vigneault, David Quinn has done a great job communicating with and working with his players. This has allowed for evident progression and improvement from many in the early going. Quinn's hard work has paid dividends, but the season is still young. Now the question is whether the Blueshirts' recent string of success is a fluke or not. Only time will tell.