New York Jets head coach Todd Bowles's outdated NFL philosophy has become highlighted due to the Rams-Chiefs MNF spectacular.

If the entity known as the National Football League were to resemble a man, it'd be waking up on the heels of a splendid night filled with comfortable positions of feet up, alcohol, and celebratory cigars. Witnessing the Los Angeles Rams and Kansas City Chiefs make a mockery of defensive football on Monday night represented a microcosm of what the league envisions as its future.
High scoring affairs that have the casual fan saying silly things such as, "Whoa, that was the greatest NFL game of all-time," is the establishment's ultimate goal.
Mission accomplished.
Think a year ago in February. Think the Super Bowl—the highest-scoring Super Bowl of all-time. When good teams play one another, these are the games that flash before our very eyes. The Philadelphia Eagles taking out the New England Patriots by the final of 41-33. The Rams flying across the field from the wizardry of Patrick Mahomes on Monday Night Football by the final incredible score of 54-51.
Not only will these events of epic proportion have fans calling it "the best ever" (which is incorrect and a grave injustice to real football), it has schemes and football ideas of a different approach all but extinct in the mind. Insulting or not, this offensive reality must be acknowledged.
Todd Bowles is attempting to push his New York Jets past the finish line of a completely different race than the rest of the league.
Look at what works for the Chiefs and Rams. Look at what Andy Reid is doing. First and foremost, this will be labeled as blasphemy, but at this very moment, Mahomes is the most overrated football player of the last two decades. It's Reid's overall scheme mixed with tremendous weapons and a good offensive line that has the kid completing passes to wide open targets.
Think to the game … how many tight fits did Mahome have to complete? The jet-sweep motion and crossing pattern extravaganza Reid is known for completely dominated a good Wade Phillips defense.
The same can be said for the Rams. Though L.A. prides itself on rushing the football via Todd Gurley, they absolutely employ the necessary talent to get it done through the air, and that's exactly what Jared Goff did.
Here are the strategic, general points of emphasis of a Todd Bowles run football squad:
Play a physical brand of football.
Never give up on the rushing attack and win at the point of attack.
Aggressive defense is the only defense.
Play the field position game while limiting and forcing turnovers.
Control the clock
This mindset would have worked in the 1980s. In fact, it did for many teams including his very own Washington Redskins who pounded the rock to Joe Gibbs's second Super Bowl title in 1987.
413 passing yards, 5 total touchdowns and a signature win.@JaredGoff16's BEST plays from #KCvsLAR! pic.twitter.com/7lCfnhq9b6

— NFL (@NFL) November 20, 2018
The @Cheetah is left WIDE OPEN and @PatrickMahomes5 launches it for the 73-yard TD! #ChiefsKingdom

?: #KCvsLAR on ESPN pic.twitter.com/CAVnnNwa3K

— NFL (@NFL) November 20, 2018
It simply doesn't work today. Teams accidentally gain 25 yards through the air or 15 yards via a roughing the passer penalty. Therefore, the field position game is outdated.
Now here are some of the finer points an Andy Reid, Sean McVay, Doug Pederson, Matt Nagy, or even Bill Belichick and the rest of the head-coaching group who gets it actually operates a football team:
Throw the ball early to score points, rush the ball late to win.
Don't worry about the running game if the efficiency isn't there.
Four-man pass rushing dominance is the key on defense.
Take chances, for a turnover can easily be overcome if offensive aggression remains.
Score as quickly as possible so we can score again.
The reason we don't see 54-51 games every week is purely due to a transitional period. During the year 2018, we're still in that transitional phase that sees many organizations employ a head coach who doesn't understand there's only one way to win in today's NFL.
Decades ago, great teams took on identities. The aforementioned Redskins pounded the rock every chance they received. The Chicago Bears and New York Giants did it on the defensive side of the football. The San Francisco 49ers did it through their famed short-passing attack. Each fashion was fine for its own personnel base. Each fashion could win in that NFL.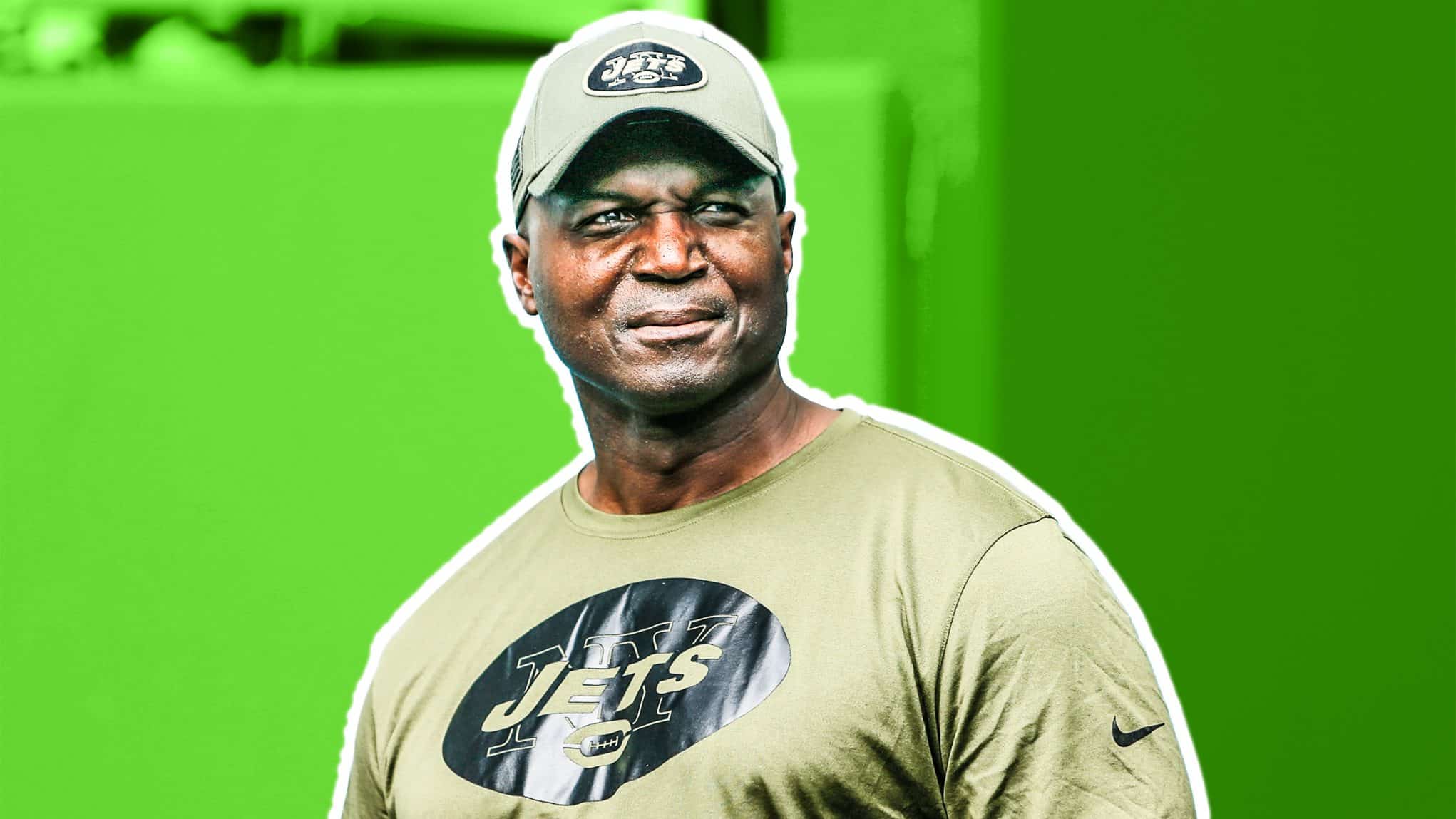 Today, only one way wins due to the rules, and that's by attack aggressively through the air. This doesn't necessarily mean downfield. This means throwing the ball for chunks in any form that's possible, usually via the short three-step drop. Rushing is the ball is secondary and even, in some cases, not necessary at all (as the short-designed passing attack becomes a legit replacement).
In Bowles's world, that's unacceptable.
At least 20 rushes a game is a must. It doesn't matter if the team is running it for a cool 2.4 yards-per-carry. He'll continue hammering that ball while taking chances away from his young quarterback and unfairly relying on a defense that's attempting to stop the passing attack in a league that's ramming it all down our throats.
The other reason every football team doesn't score 50 a game yet is purely due to game circumstances. When one team falls behind and/or rushes it too much, the game becomes disjointed. But when two really solid contending teams go at it, usually the points will fly.
It's only going to get worse moving forward. (Well, "better' for those who love the high scoring.) Give credit to the once defensive-minded Bill Belichick. After Peyton Manning defeated his defensive-first Pats in the AFC Championship Game in 2006, he officially waved the white flag. He saw that no longer could Ty Law mug Marvin Harrison. He saw that no longer could his team physically pound the opposition.
That offseason, he went out and got Randy Moss and Wes Welker while completely transforming the entire face of the personnel base and salary cap to an offensive-brand of ball while plugging holes in defensively. He appropriately came to the conclusion that it was an offensive world and he could no longer fight it.
Sadly, Bowles will never reach that conclusion. The proof is in the pudding as he rid himself of a solid offensive coordinator in John Morton who reportedly didn't rush the ball enough for his liking. This season, they're running the ball much more yet struggling with more talent.
It's a shame. While teams like the Rams and Chiefs fly high with "solid" quarterbacks in Jared Goff and Patrick Mahomes, the New York Jets remain grounded with Sam Darnold. And this should be the most frustrating thing of all: in no world is Patrick Mahomes and Jared Goff that much better than Sam Darnold. In fact, in this new NFL, solid quarterbacks enjoy All-Pro seasons due to scheme and supporting cast. It's simply the idea that young Darnold isn't given the opportunity to shine (as of yet).
The fans shouldn't think the Jets are playing a completely different game. Thanks to Todd Bowles's outdated mindset, they literally are.