The New York Rangers showcase a nice list of early concerns but the goal-scoring aspect is the one that is most worrisome.
When the New York Rangers fired Alain Vigneault this offseason, many, including myself, were thrilled. Although Vigneault enjoyed a super successful tenure on Broadway, management needed to bring in a new voice to lead the impending rebuild. Jeff Gorton opted to hire former Boston University head coach, David Quinn, to lead the Blueshirts in their quest to return to greatness.
It was abundantly clear that Alain Vigneault was not the right man to lead the rebuild. He was seemingly disliked by the players, he has a poor track record of developing young players, and his team was experiencing major defensive woes as a result of his hybrid overload defensive system.
Because of this, David Quinn seemed like the perfect replacement for Vigneault. Quinn is not only a "players' coach" who has had prior success developing youngsters, but his teams were known for their defensive strength.
Quinn's first task after being hired was to shore up the Rangers' defense, and he has seemingly succeeded in doing so through the team's first 7 games. Don't get me wrong, Henrik Lundqvist deserves a ton of credit for the team's improved defense thus far, but in general, the Rangers have just looked much better in their own zone.
In the six games that Henrik Lundqvist has started this season, he has allowed more than two goals just once. Additionally, the Blueshirts should only improve defensively, as they are still adjusting to a completely new system.
However, what has been worrisome early on this season has been the Rangers' lack of goal scoring.
While Alain Vigneault had many shortcomings as a coach, the offensive output of his teams was not one of them. It seems that this has been taken for granted. It was expected that with Quinn at the helm, the boys in blue would be able to maintain their offensive success of prior years while improving their defense at the same time.
Vigneault's system was predicated on scoring on the rush. The Rangers looked to force turnovers and counter-attack on odd-man rushes. This led to players often being caught out of position on defense, as they were taking risks to try and create goal-scoring opportunities. In Vigneault's time behind the bench on Broadway, the Blueshirts ranked 18th, third, seventh, fourth, and 21st respectively in terms of goals scored throughout the season.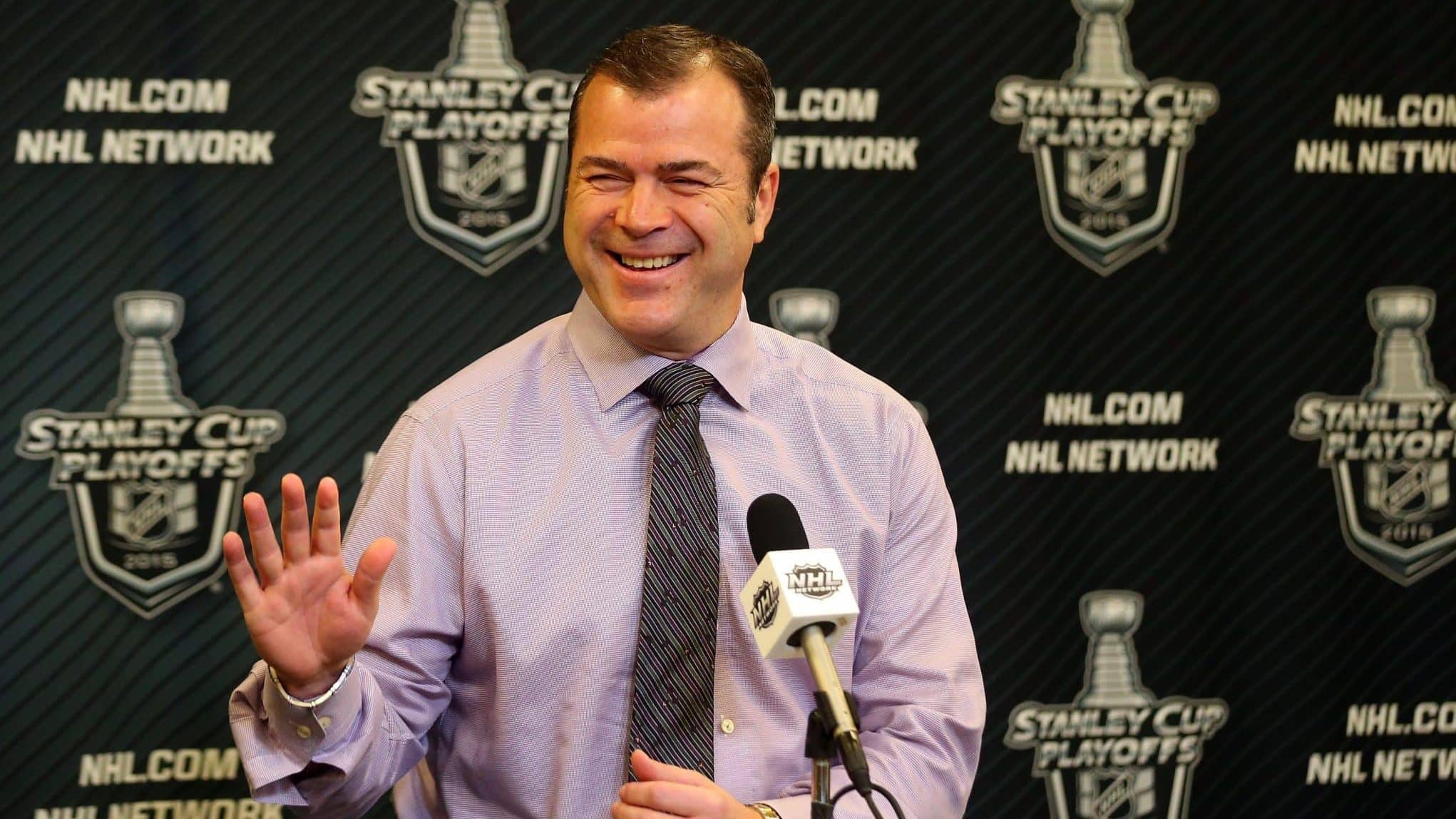 Early on in this season, the Rangers' lack of goal scoring has been evident. The team has scored more than two regulation goals just two times through the first seven contests. This is definitely a cause for concern. One of the prime reasons for the Blueshirts' goal-scoring struggles is the fact that the team is missing a true sniper. In fact, there is not a single player on the New York Rangers that has had a 30-goal season in their NHL careers. The Carolina Hurricanes are the only other team without a 30-goal-scorer.
While you could argue that New York is struggling to score because of a lack of elite talent on the roster, they have had success scoring without a prime threat in prior years. Back in the 2016-2017 campaign when New York scored the fourth most goals in the league, they were led by Chris Kreider, who had a career-high 28 goals that year.
That team only had one player who had ever reached the 30-goal plateau, and that was Rick Nash, who only had 23 goals that season. Currently, Chris Kreider is leading the way with four goals. The Rangers have proven that the goal-scoring by committee approach can be successful, but it hasn't worked thus far this season.
Finally, there is one other thing to keep in mind. As I keep trying to emphasize, the season has just begun. There is plenty of time for David Quinn to solve this issue. One thing to note is that the Rangers similarly struggled at the outset in Alain Vigneault's first season at the helm. Through Vigneault's first seven tilts behind the Blueshirts' bench, the Rangers emerged victorious only twice. The same can be said about Quinn's first seven games. Furthermore, the Blueshirts scored more than two goals just two times through Vigneault's first seven contests.
Again, the same can be said for Quinn. That team led by Vigneault ultimately was able to adjust to his new system and made a run all the way to the Stanley Cup Finals. Now I'm not saying you should be expecting a repeat of that this season, but it is possible that the Rangers could turn things around and contend for the playoffs.
Although the stats are similar, David Quinn has the Rangers playing a very different game than Alain Vigneault did. The style of play the Rangers have displayed thus far has been more reminiscent to Alain Vigneault's predecessor: John Tortorella. The team is focused on the defensive zone first. Offensively, they look to dump the puck into the opponent's zone, and then relentlessly forecheck in order to gain possession.
This new style of play has certainly allowed the Rangers to tighten up their defense, but in order to win games, they are going to need to find a way to score more goals.