Sam Darnold's status is in question for New York Jets-Buffalo bills on Sunday, but elder statesman Josh McCown is ready to go if his number is called.

FLORHAM PARK, NEW JERSEY—Members of the 2002 NFL Draft have come and gone. Josh McCown, however, has soldiered on.
McCown, 39, has returned to the New York spotlight in the wake of Sam Darnold's injury, as the touted rookie might miss the New York Jets' Sunday showdown against the Buffalo Bills (1:00 p.m. ET, CBS).
Darnold's injury, revealed to be a foot strain, leaves McCown as the next man up, a position the 15-year NFL veteran is all too familiar with. Injured throwers relieved by McCown in the past include Kurt Warner, Jay Cutler, and Robert Griffin III.
"I do enough every week to kind of keep myself tuned up," McCown said his preparation this week. "That's my main focus. Then the mental aspect of just going over the gameplan every week with Sam and how much football he and I talk, that's the biggest part of my preparation.
As the oldest quarterback in the league behind Tom Brady and Drew Brees, McCown has experience, a privilege not many teams can boast of at backup. Entering the league as Arizona's third-round pick almost two decades ago out of Division I-AA/FCS school Sam Houston State, McCown's professional career has taken him to nine teams (accounting for teams for whom he's played a regular season game), including a one-season stop in the defunct United Football League's Hartford Colonials. McCown's Jets tenure, however, has perhaps been the most impactful.
Last season, a year in which some legitimately questioned the Jets' chances of winning a single game, McCown was brought in as the latest stopgap in the team's checkered quarterback history. The Geno Smith experiment had run its course, as had Ryan Fitzpatrick's wizardry, leading to McCown's triumph over Christian Hackenberg and Bryce Petty for the starting spot.
McCown responded to the prognosticators' challenge by doing the best thing possible for a team in remission: helped them compete.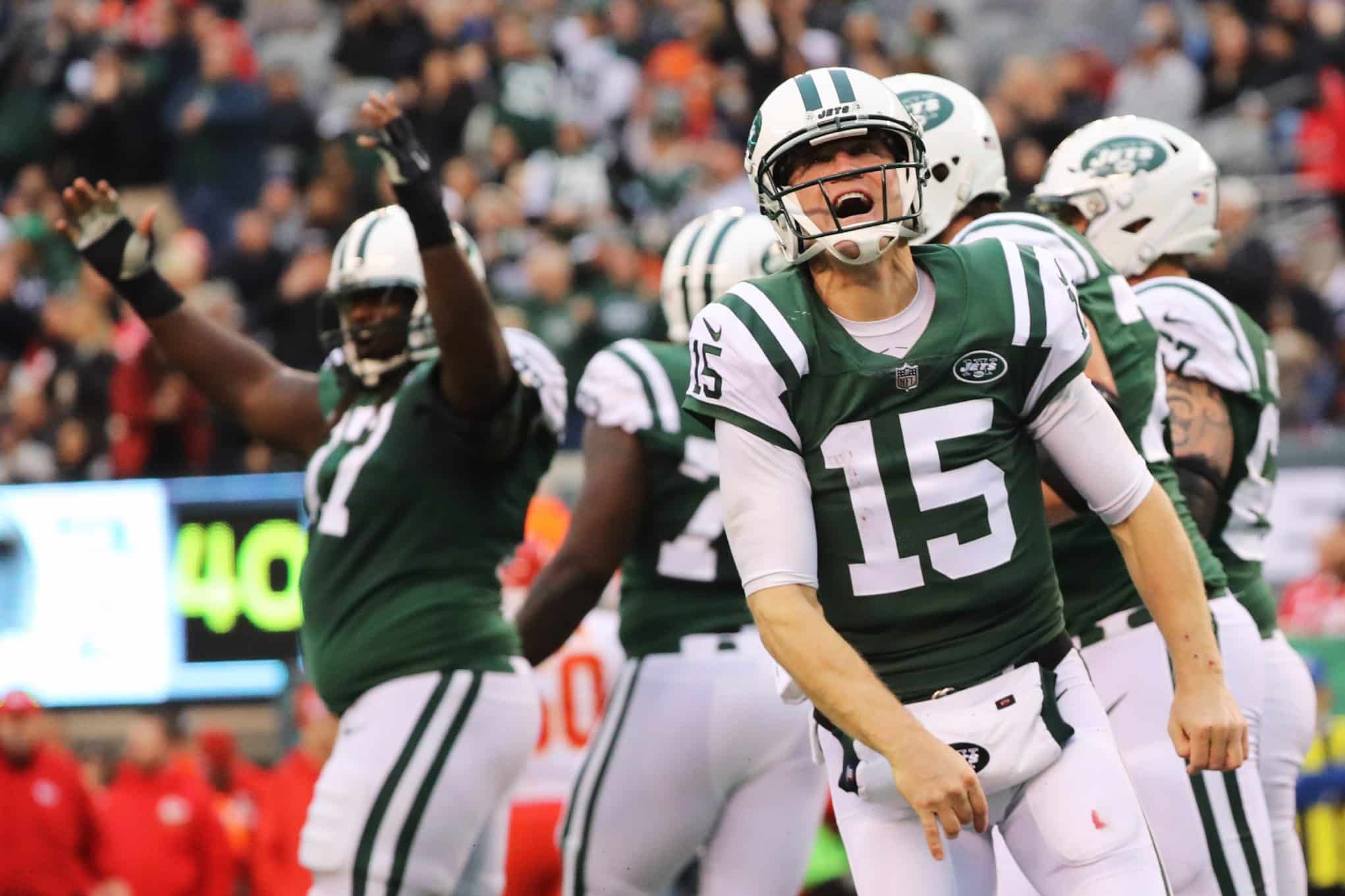 In 13 starts, McCown guided the Jets to a 5-8 mark, though six of the eight defeats came by single digits. Though the Jets lost potential breakout candidate Quincy Enunwa to a summer injury, McCown helped develop young talents in the Jets' receiving corps, such as Robby Anderson and Jermaine Kearse, both of whom posted career-highs. Along the way, McCown earned his personal bests as well, throwing for 2,926 yards and 18 touchdowns.
It's why head coach Todd Bowles isn't at all concerned about McCown's apparent rust. He took just 19 snaps in the preseason, the quarterback time reserved for third overall pick Sam Darnold and redemption-seeking veteran Teddy Bridgewater. He threw just nine passes during the preseason, eight of which came in the de facto practice squad game in Philadelphia.
But if McCown is pressed into service on Sunday, Bowles isn't concerned one bit.
"I'm not concerned. He practices every day," Bowles said. "He takes reps all the time. He's a true professional, and I think he'll be ready."
This season, despite his efforts earning a $10 million, single-year deal, McCown, along with everyone else in a 1000-mile radius of the tri-state area, knew his place was going to be mentoring Darnold for the future. McCown praised his new apprentice on Wednesday, meeting reporters in Florham Park after his first practice since the reveal of Darnold's injury.
"I know he will be a pro about not only getting his body ready to go, but also mentally keeping himself engaged and focused," said McCown, theorizing on how Darnold will deal with this setback. "We have an excellent training staff. So, he'll do everything it takes, day-in and day-out to get himself ready."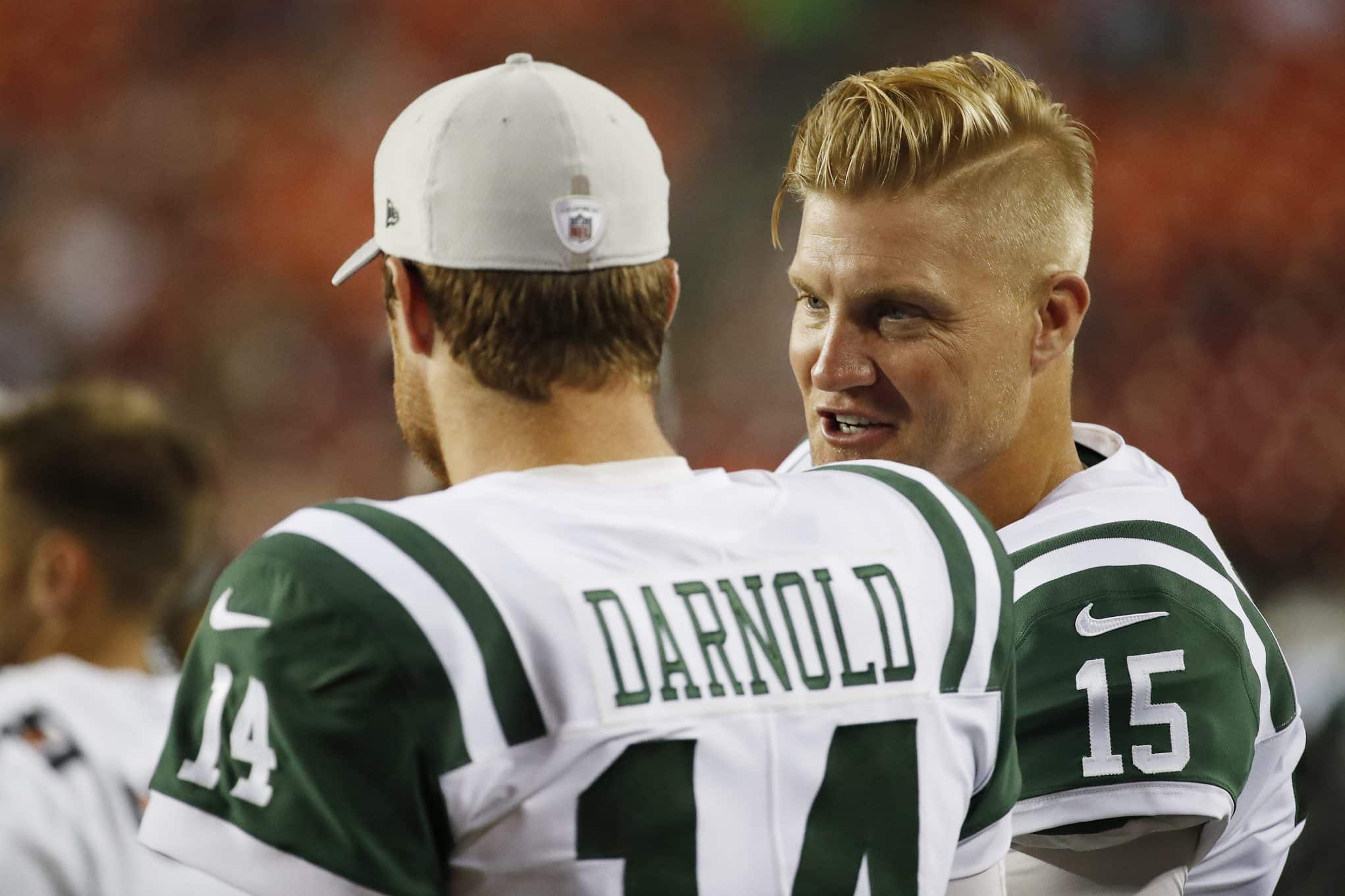 McCown is a true elder of the Jets' quarterback room, one whose fellow tenants include not just Darnold, but Davis Webb. Infamously banished in the New York Giants' ill-fated roster purge, Webb is now on the Jets as a practice squad thrower. Should the Jets indeed rest Darnold, Webb would be the backup, dressing for only his second NFL game. McCown praised Webb, calling him a "grinder" who "prepares like a coach … he adds great value to our room as well."
The veteran discussed the impact he hopes to have on both of his proteges.
"I think our process is growing on how we prepare and we are learning more about each other every. We have a solid foundation for how we want to work and prepare and I think that's key, and we will keep driving that," McCown said.
"We're constantly in dialogue, Sam and I and Davis, (we ask) 'What can we do to enhance the preparation to make it even better?' Sometimes, it's just stick to what you're doing and other times it's like, 'Hey, let's tweak this or tweak that.' For those two guys as young players, they are building their repertoire of how they are going to prepare and get themselves ready every Sunday. So, that's what it has been about this year, and I'm really proud of that."
Darnold, in a football with a strain on his right foot, took the podium himself on Wednesday. While he obviously would like to continue his rookie season development on the game field, he remarked that watching McCown in a game setting could be a learning experience of its own.
"If I'm not playing there's a lot of things I can learn from a guy like Josh if he gets to start," he said. "Obviously, I would like to play. But if I'm not playing, I'll learn a lot from him. He's a great player and I'll go about it that way."
According to McCown, his Florham Park routine hasn't changed much despite his relegation. He continues to take mental reps when Darnold takes over and maintains a strong, cheery prescience in the locker room. He smiled upon meeting reporters on Wednesday, mentioning how much he missed the process of being a starter in a tongue-in-cheek manner.
After all, what else would you expect from the guy who once trolled himself and his own daughter when she had "Jersey Day" at school?
"When you're in a backup role, if you're in a position where you have to play you just go in and do your job, that's the main thing," McCown said. "We'll prepare like I do every week, as if I'm the starter, and go from there and get myself ready to go."
Follow Geoff Magliocchetti on TWITTER