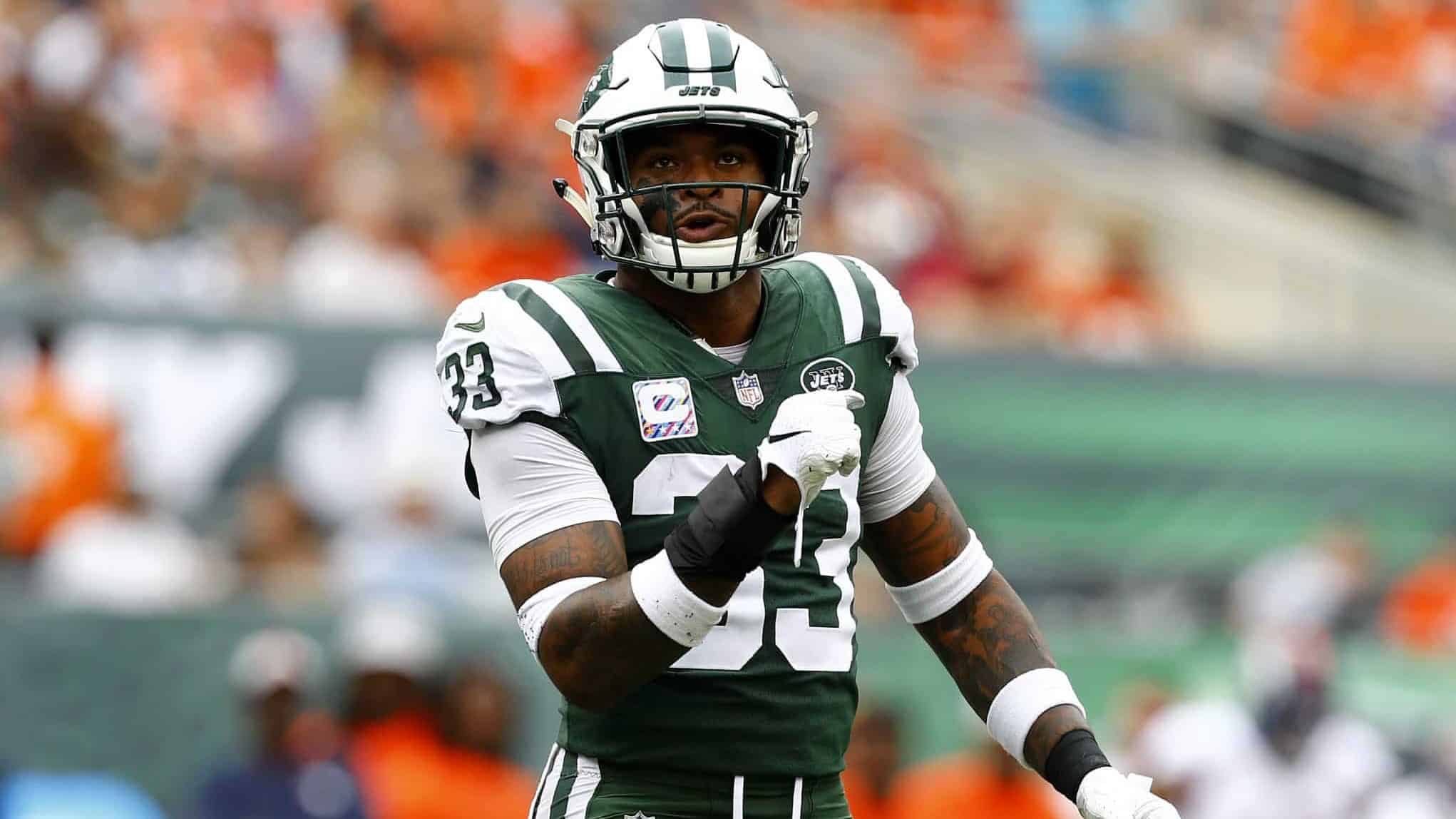 New York Jets safety Jamal Adams started off Wednesday's practice in an unfamiliar spot, returning punts in a tongue-in-cheek manner.

For Halloween, New York Jets safety Jamal Adams showed up to practice as a punt returner.
The sophomore defensive stud opened Wednesday's preparation for the Miami Dolphins wanted to show running back Elijah McGuire what he's been missing on the special teams front.
McGuire, one of the Jets' more traditional returners, is eligible to be activated from injured reserve this week and has been gearing up for his return by partaking in special teams drills.
Adams jokingly called out McGuire during return drills, after his fellow 2017 draftee muffed a return. The defender then decided to take matters into his own hands, asking for a punt return of his own.
***Subscribe to watch the videos …
His special teams debut could've gone better.
Adams, jokingly complaining about the punt, eventually asked for and received a second opportunity. He had to work for it, but his second attempt went a lot smoother, much to the delight of his teammates.
All in all, it wasn't a bad showing for Adams, who has no returning experience with either the Jets or from his college days at LSU, though his duties for Sunday's game in Miami (1:00 p.m. ET, CBS) will more than likely remain centered on shutting down the Dolphins' passing game. He had seven tackles and a sack in the first meeting between the two teams back on September 16, a 20-12 Miami victory.
As for the true Jets' returner, newcomer Andre Roberts has responded well to primary duties. He currently leads the NFL with an 18.1 average punt return, scoring a 78-yard touchdown on a returned punt in the Jets' opening week win in Detroit.
McGuire, who has been nursing a foot injury suffered on the first day of training camp, began to work his way into a returners' role last season. He wound up tallying 83 yards on four kick returns and returned one punt for 16 yards in the season finale in New England.
A sixth-round pick out of Louisiana in 2017, McGuire finished third in the Sun Belt in punt return yards (116) during his sophomore season in 2014.
Though he has yet to be officially activated, he could be the Jets secondary rusher behind Isaiah Crowell with Bilal Powell placed on injured reserve last week.
Follow Geoff Magliocchetti on TWITTER