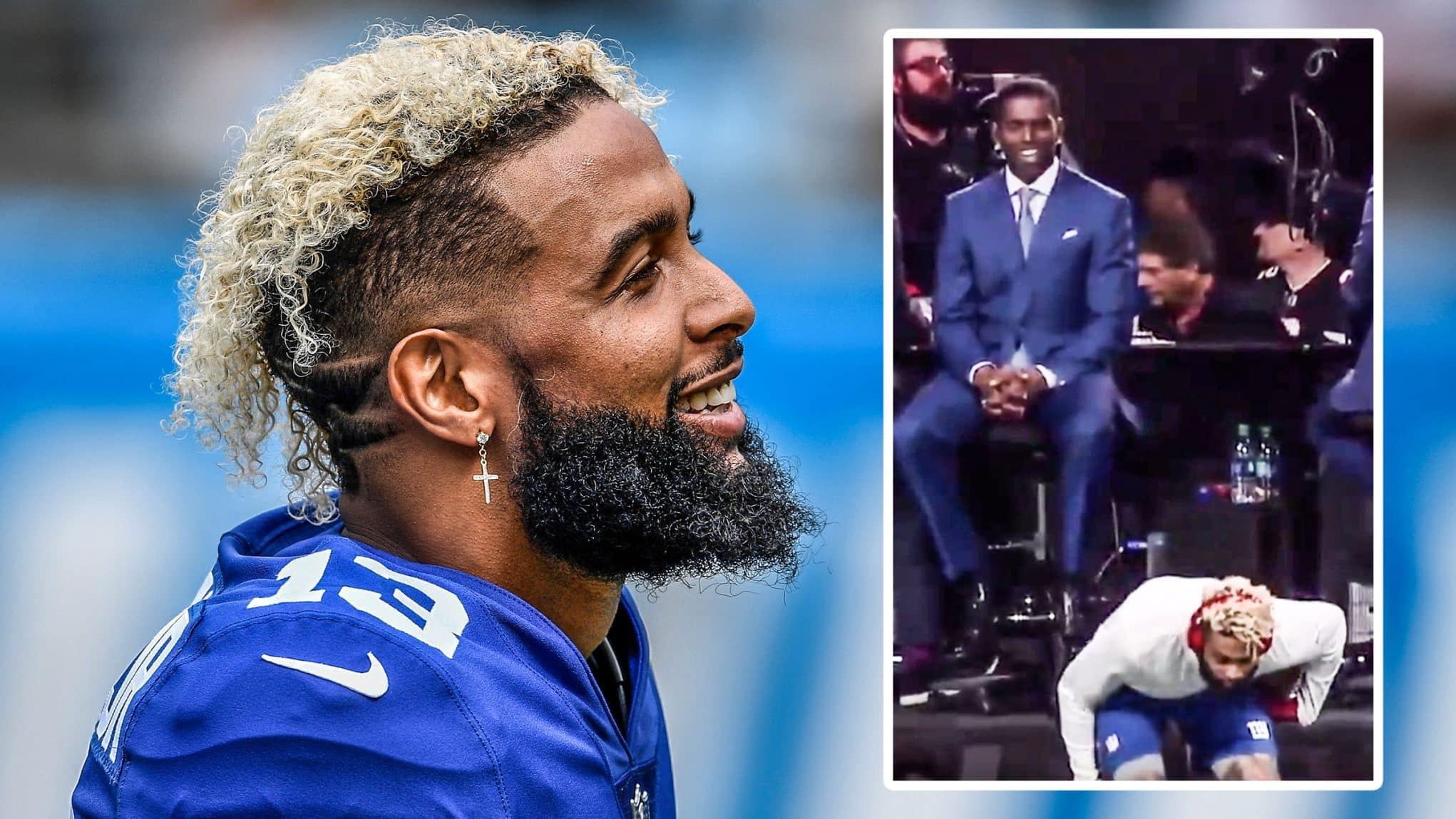 Before the New York Giants' Monday night tilt against in Atlanta, Odell Beckham Jr. paid tribute to Randy Moss in the most Moss way possible.
Receiving royalty came full circle on Monday night in Atlanta, prior to the New York Giants' tilt against the hometown Falcons.
Randy Moss, one of the latest receivers immortalized in the Pro Football Hall of Fame, was on hand as an analyst for ESPN's Monday Night Countdown coverage.
Known for his fiery combination of spectacular receiving and on-field silliness, Moss' legacy apparently lives on in the form of Odell Beckham Jr., who paid tribute to Moss in a way the Canton inductee surely approved of.
Beckham, going through his pregame warmup, approached Moss and pretended to "moon" the ex-Minnesota Vikings, much to the latter's delight.
OBJ paying his respects to Randy Moss pic.twitter.com/VeaIJTEvbx

— Barstool Sports (@barstooltweetss) October 22, 2018
Beckham's move was a tribute to Moss' most infamous celebration, seen during the 2005 NFC wild-card playoff game against the Green Bay Packers.
Mocking the act of Packers fans mooning opposing teams' busses in and out of Lambeau Field, Moss "returned" the favor after scoring a touchdown that served as the de facto final blow in the Vikings' 31-17 victory.
Calling the game for Fox, announcer Joe Buck quickly denounced the display as "a disgusting act."
Beckham will look to add to his celebration repertoire tonight against the Falcons, as he squares off against another one of the league's most prolific big-play receivers, Julio Jones of Atlanta.
He's scored only one touchdown thus far this season, though if recent history is any indication, he might be destined for six against the Falcons, having reached the end zone in each of his first two career showdowns against them.
Follow Geoff Magliocchetti on TWITTER