Kacy Rodgers, who will coach for the New York Jets on Sunday, made his first public comments since he was diagnosed with an unknown illness.

FLORHAM PARK, NEW JERSEY—His name didn't appear on the New York Jets' injury report, but the team is more than happy to welcome Kacy Rodgers back.
The team's defensive coordinator, who was forced to miss the Jets' previous two wins with an undisclosed illness, spoke on Thursday, his first public comments since returning to the team in a coaching capacity. Resuming his fourth season with the team, Rodgers was visibly emotional but in good spirits when he met with reporters.
"I need to stay away more often!" Rodgers said with a laugh as he took the podium. "I feel a lot better. I really do. It's good to be back and getting back in the swing of things."
Though Rodgers did not wish to disclose the ailment that kept him out for the prior two contests, he elaborated on the love and support he received from both his family and his defensive pupils.
"I (was) looking at my phone and I'm getting texts from guys that I know are in the locker room getting ready for another game, reaching out, we just heard about you," Rodgers reminisced. "We're praying for you. This and that. It was just really touching."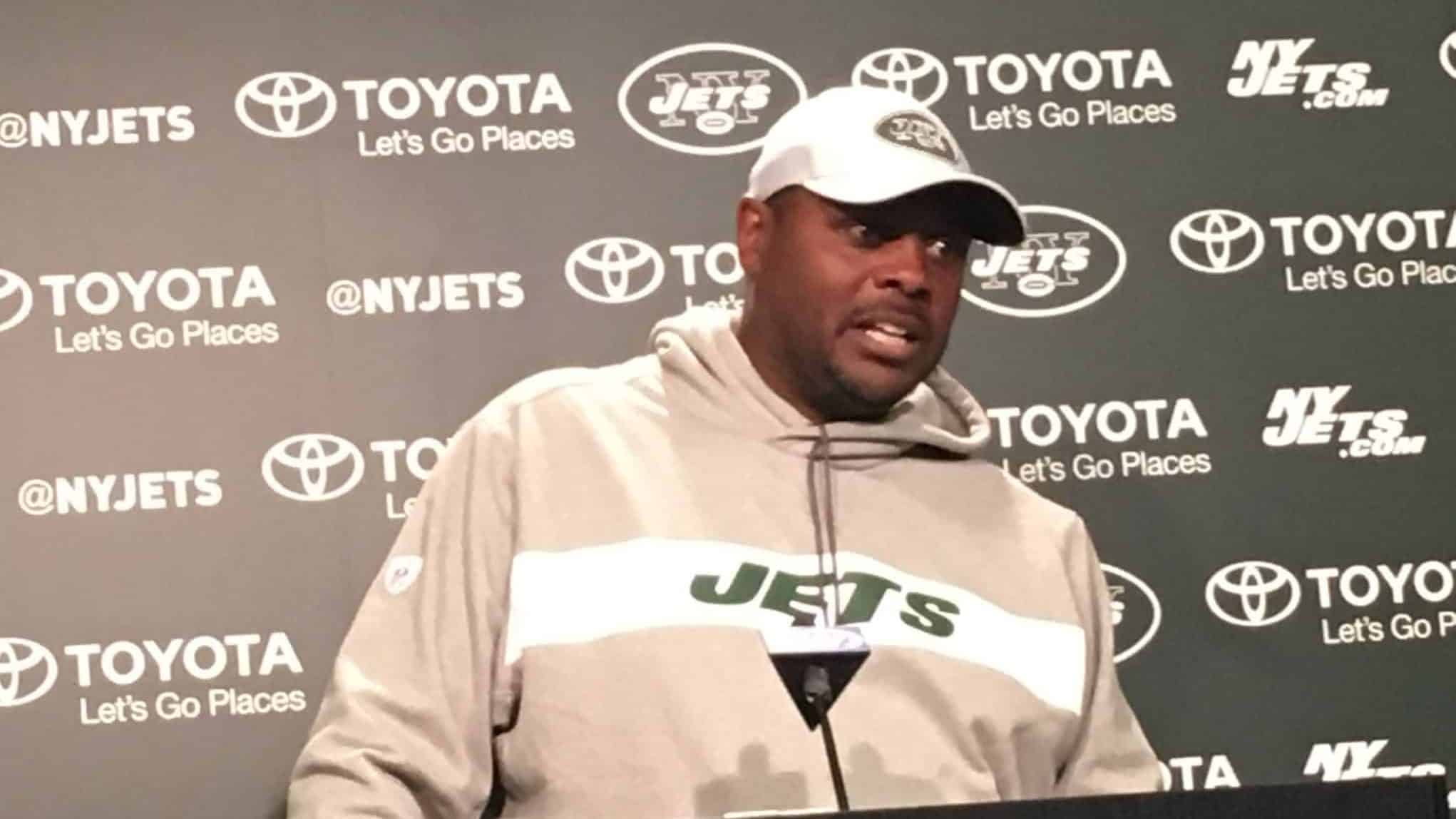 According to Rodgers, his duties for this Sunday's game against Minnesota (1:00 p.m. ET, Fox) have yet to be finalized, but he assured reporters he is medically cleared and ready to go for a crucial home tilt against the Vikings. Rodgers wasn't able to fully stay away from his comrades in green, sporadically appearing at Atlantic Health Jets Training Center in Florham Park throughout the week.
Last Sunday, he was on hand at MetLife Stadium to watch the Jets take down the Indianapolis Colts in a 42-34 thriller, which featured Rodgers' defense creating four turnovers. Rodgers would walk on the field during pregame warmups and later broke the team down after the win.
If not for head coach Todd Bowles, Rodgers' inspirational cameo might've never happened.
Rodgers repeatedly insisted he did not want to be "a distraction" prior to the Colts game. It was Bowles that encouraged Rodgers to make his prescience felt, and the defensive guru adhered to the request. He would later go on to view the game from his usual spot in the coaches booth and was even granted a headset, though he kept quiet due to his lack of knowledge in the game plan.
"This whole experience has kind of been weird," Rodgers said. "I definitely didn't want to be a distraction. I didn't want to be a detriment."
"You never want to be a distraction to the team," he continued. "I knew everybody else was having to pick up all the way from the coaching staff. Todd had to do more, the assistants had to do more, but the players got a job to do. I feel like I'm hindering them. But to know they were thinking about me while they were trying to do their jobs really means a lot."
Bowles handled playcalling duties while Rodgers was away. The returning Rodgers was pleased to give Bowles a passing grade.
"He's 2-0," Rodgers noted. "I'm thinking he did an outstanding job."
Now back in the fold, Rodgers will have to be on the top of his game immediately. The Jets, seeking their third straight win, will welcome in the Minnesota Vikings, a team armed weapons both in the air and on the ground. The Kirk Cousins-Adam Thielen connection has proven especially dangerous, the duo connecting 58 times for 712 yards, both league-highs.
The matchup comes at an inopportune time for the Jets, who are already confirmed to be missing safety Marcus Maye (thumb), and may also be missing cornerbacks Trumaine Johnson (quad) and Buster Skrine (concussion).
Rodgers praised the job that the injury substitutions have done, noting their strong "next man up" mentality. However, he knows all hands will have to be on deck if the Jets hope to earn a victory against the defending NFC finalist Vikings.
"Right now, we're just going to finish the week and we'll talk about it towards the end of the week," Rodgers said when asked about his involvement in playcalling for Sunday. "But since I've been back, everything has been status quo like business as usual."
Follow Geoff Magliocchetti on TWITTER