According to ESPN, veteran receivers Rishard Matthews and Corey Coleman worked out with the New York Jets on Tuesday.
The New York Jets have brought in veteran receiver Rishard Matthews for a workout, per ESPN Adam Schefter.
Working alongside Matthews will be another veteran free agent receiver, Corey Coleman, according to Schefter's ESPN colleague Field Yates.
Matthews, who turned 29 on Friday, was released by the Tennessee Titans on September 27. A seventh-round pick of the Miami Dolphins out of Nevada in 2012, Matthews posted his best numbers with the Titans, released in the midst of his third year with the team. In 33 games in Nashville, Matthews tallied 1,751 yards on 201 receptions, 13 of which went for touchdowns.
He posted his career summits in 2016, picking up 945 yards on 65 receptions, reaching the end zone nine times. That latter marked tied for fourth-best in the league alongside Michael Thomas and Kenny Stills. Matthews also had 42 yards on four receptions during the Titans' two-game playoff visit last year.
Recently, however, Matthews became dissatisfied with his lack of targets and playing time, according to Titans general manager Jon Robinson. Following Week 3's games, Matthews, who has just 11 yards on three catches this season, asked to be moved. After a trade failed to materialize, the Titans granted him his release.
Matthews had signed a one-year contract extension in August.
"Not to put words in his mouth, but he just reached out to me Monday and asked to be released or traded," Robinson said, according to NFL.com's Kevin Patra. "We explored the trade option with several teams, and I would say that part just never really manifested itself to get a deal in."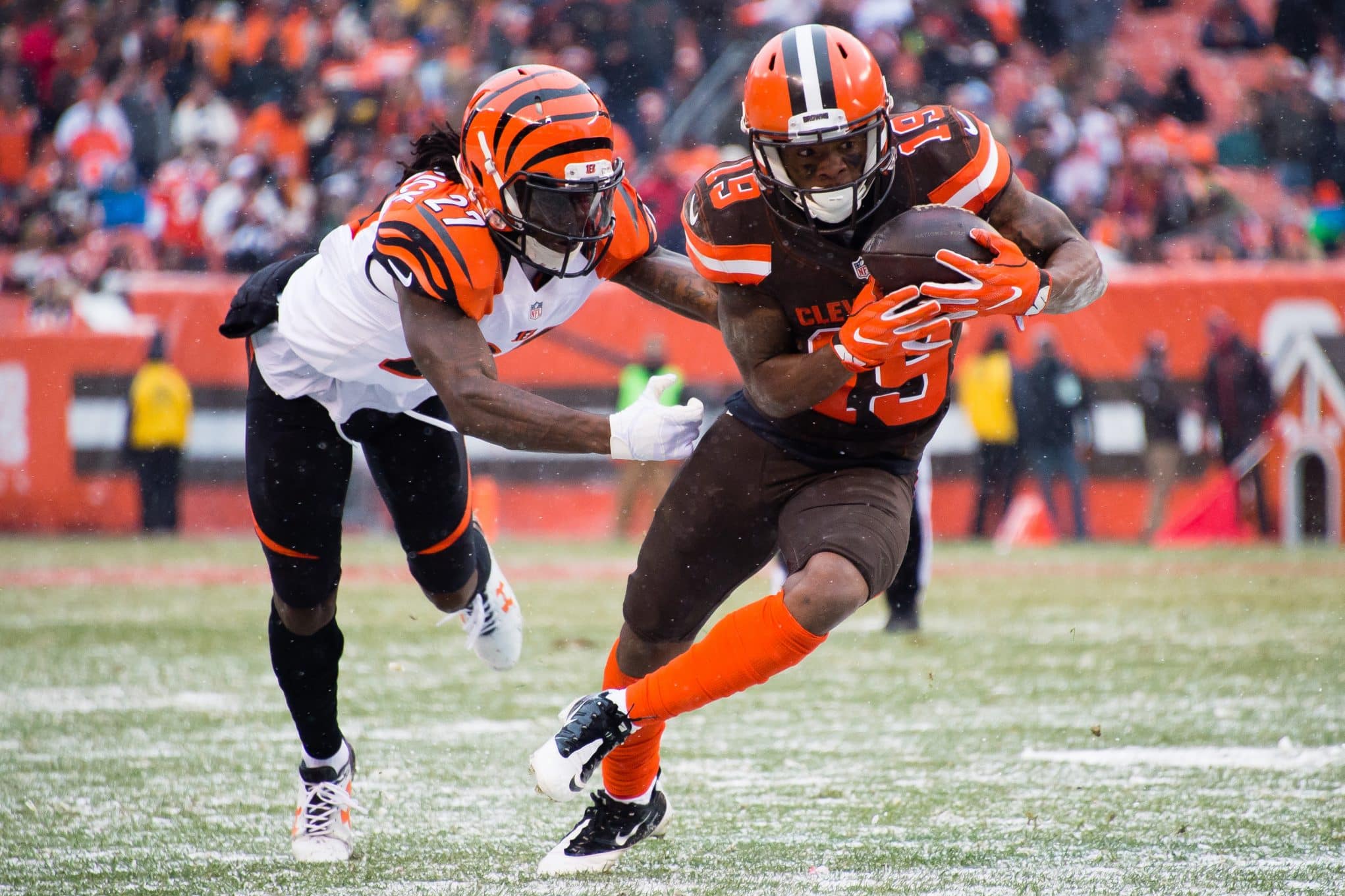 Coleman is another embattled receiver seeking a fresh start to his career. A first-round pick out of Baylor by the Cleveland Browns in 2016, Coleman got off to a hot start in his NFL career, earning 173 yards and two touchdowns through his couple of NFL regular season games.
However, two separate hand injuries have derailed a promising NFL career, and he gained notoriety for dropping a crucial pass in the final game of the 2017 season against the Pittsburgh Steelers, one that sealed Cleveland's 0-16 campaign.
In a scene infamously depicted on the HBO reality series Hard Knocks: Training Camp with the Cleveland Browns, Coleman requested a trade, and his wish was granted in August 5 deal with Buffalo, who sent over a 2020 seventh-round pick. Coleman failed to make the team out of training camp but was signed by the New England Patriots on September 11.
Nine days later, however, Coleman was released to the Patriots' practice squad, ironically to make room for his former Cleveland teammate, Josh Gordon, on the active roster. New England released him from the practice squad on Sept. 29.
Coleman has accumulated 718 yards and five touchdowns for his career.
The Jets return to action on Sunday afternoon, taking on the Minnesota Vikings (1:00 p.m. ET, Fox).
Follow Geoff Magliocchetti on TWITTER