The New York Jets might be missing a few defenders in their trek to start a winning streak, but cornerback Rashard Robinson is ready to help.

FLORHAM PARK, NEW JERSEY—Sunday's showdown between the New York Jets and Indianapolis Colts could very well come down to a battle of backups brought upon by an influx of injuries.
Isaiah Crowell, Trumaine Johnson, and Buster Skrine have been held out of practice this week for the Jets, while Leonard Williams didn't partake in Thursday's preparation.
The Colts, meanwhile, have had 18 players listed on their injury report this week, and two of their biggest playmakers, T.Y. Hilton and Jack Doyle, are already considered out.
In other words, the Jets are getting cornerback Rashard Robinson at just the right time.
Robinson, 23, will partake in his first contest since serving a four-game suspension for violating the NFL Policy and Program for Substances of Abuse. He was activated earlier this week, and he'll take on a big role in stifling an Indianapolis team desperate for a win.
Speaking in the Jets' locker room after Thursday's practice, Robinson remarked that immediately taking big time snaps won't be a problem.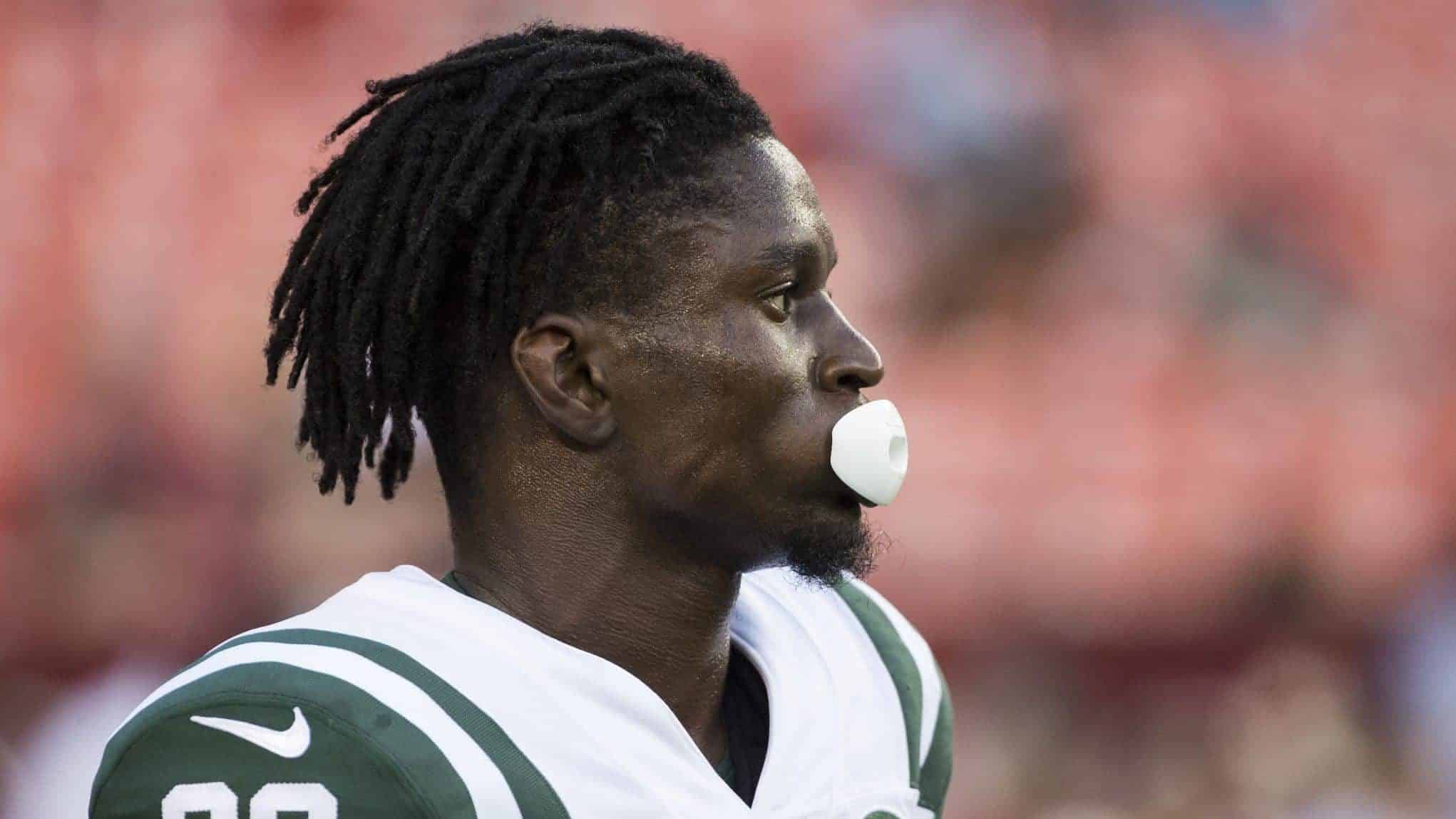 "It's not my first go-around," said Robinson, who made 13 starts over a year and a half in San Francisco. "I had to take up a role in San Francisco when I was there. I'm just ready to do what I need to do, whenever my name is called, feeling responsible and just holding it down out there."
Though Hilton and Doyle likely won't play on Sunday (1:00 p.m. ET, CBS), this week's Florham Park discussion has been full of acclaim for Colts quarterback Andrew Luck, who is back on the field after missing all of 2017 with ailments of his own. Robinson sang those praises on Thursday.
"He's a good quarterback, he's a mobile quarterback," Robinson lauded. "He's a pretty smart guy. He still has those attributes to go out there and manage the game and maintain the game. We just have to go out there, as a whole and as a team, and just continue to just do what we need to do and execute."
This will begin Robinson's first full season as a member of the Jets, having come over in a trade with the San Francisco 49ers last Halloween. Last season's arrival was, ironically enough, also brought upon by injuries, and Robinson provided depth over six games, one of which was a December start against the Kansas City Chiefs.
Robinson praised his time in New York, and his teammates are glad to be working with him again.
"Everything's been good," Robinson said. "Great scheme, great coaching staff, I think I got down the playbook and everything. I'm ready to go I think I'm ready to get out there and play, just do what I what I can do."
"It feels good, him being back, with the ability he has a corner with his length and speed, it's definitely a plus for us," safety and fellow secondary defender Marcus Maye said. "He's another tool that we have."
Follow Geoff Magliocchetti on TWITTER