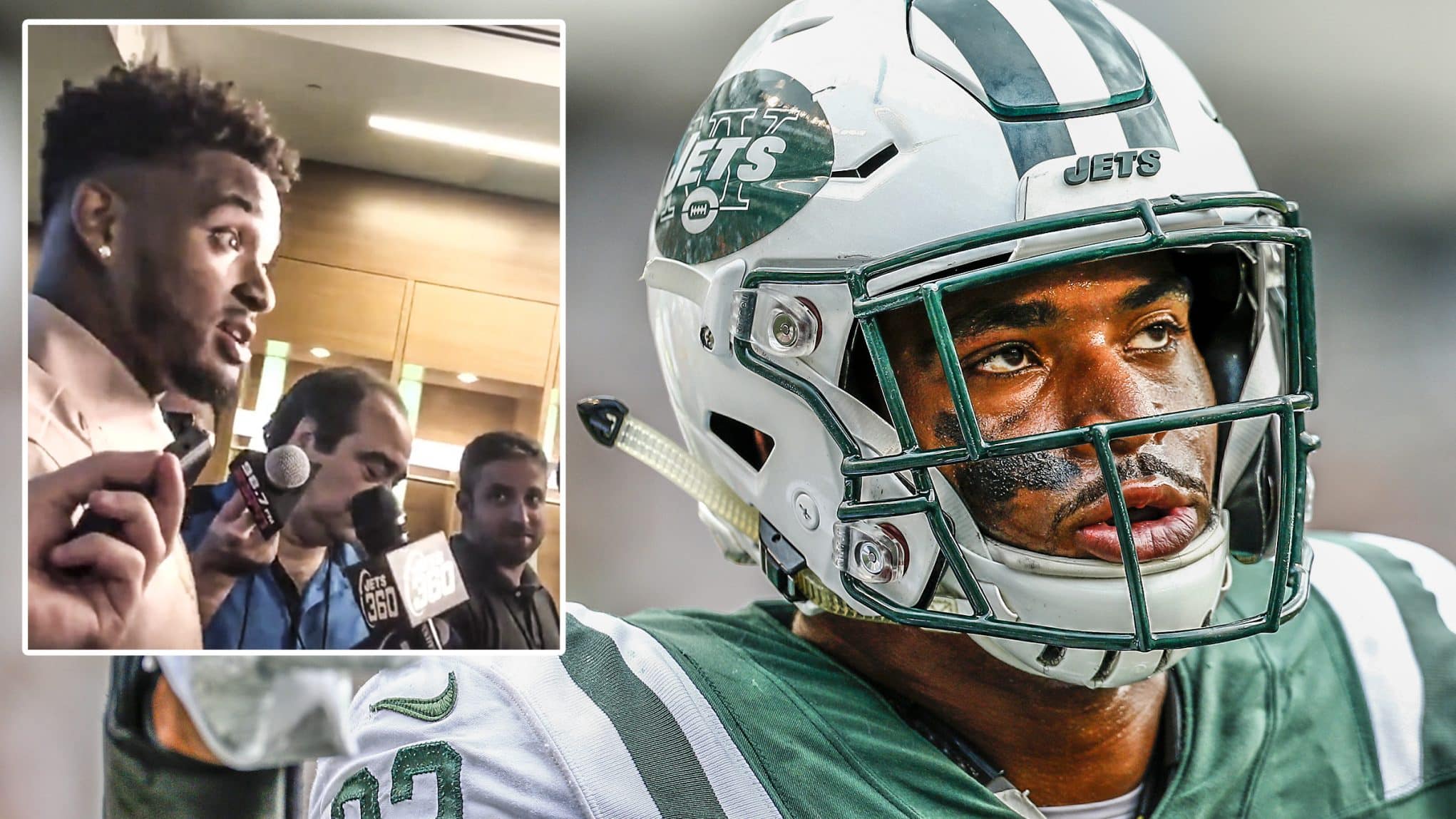 After the New York Jets victory against the Denver Broncos, strong safety Jamal Adams put his recent LSU-defeat emotions on the line.
EAST RUTHERFORD, NEW JERSEY—If the New York Jets had found a way to lose on Sunday, Jamal Adams just may have cried on the football field.
The "keeping it on the low" quotes came from the team's stud strong safety following the impressive 34-16 victory that improved the Jets record to 2-3 this past Sunday.
Adams just wasn't emotionally prepared to handle a Jets loss after his beloved LSU Tigers fell to the Florida Gators a day earlier.
Jamal Adams feeling a little certain way after LSU-Florida. Not Top 10 All Day Maye. #Jets @RobbySabo @TheAdamsEra @alldayMAYE pic.twitter.com/lDDRgyTgGU

— Elite Sports NY (@EliteSportsNY) October 7, 2018
Adams, 22, played three seasons down in the Bayou prior to witnessing his name called sixth by the Jets two drafts ago. Marcus Maye, 25, Adams's teammate, enjoyed four seasons as Adams's positional rival at Florida.
After the Jets win, Maye took the initiative and the opportunity (with the media present) to talk a little SEC smack. Though the strong safety attempted to keep it hush-hush, the "official" word had to be asked.
"Come on man," Adams said in response to the question of adding an official word about the LSU-Florida game that resulted in a Gators victory.
Once the conversation shifted back to the working relationship of the SEC stud rivals, the strong felt it convenient to call out the free for not pitching the ball on that already infamous 104-yard interception non-touchdown return to end Sunday's contest.
"For him to catch the ball, great … let's go score," Adams said. "Usually, in practice, we pitch the ball to one another, to score, if we get tired, and Marcus Maye did not pitch the ball!"
BRUTAL ☹️

Marcus Maye just broke a record for longest INT return without a Touchdown… pic.twitter.com/CayJjr2zvP

— SquadQL (@SquadQL) October 7, 2018
Maye finished the contest with that interception, half of a sack, half of a tackle for loss, a pass defensed, and eight total tackles. Adams collected one tackle for a loss to go along with six tackles.
Next week the New York Jets look to improve to 3-3 on the season when they welcome in the Indianapolis Colts.