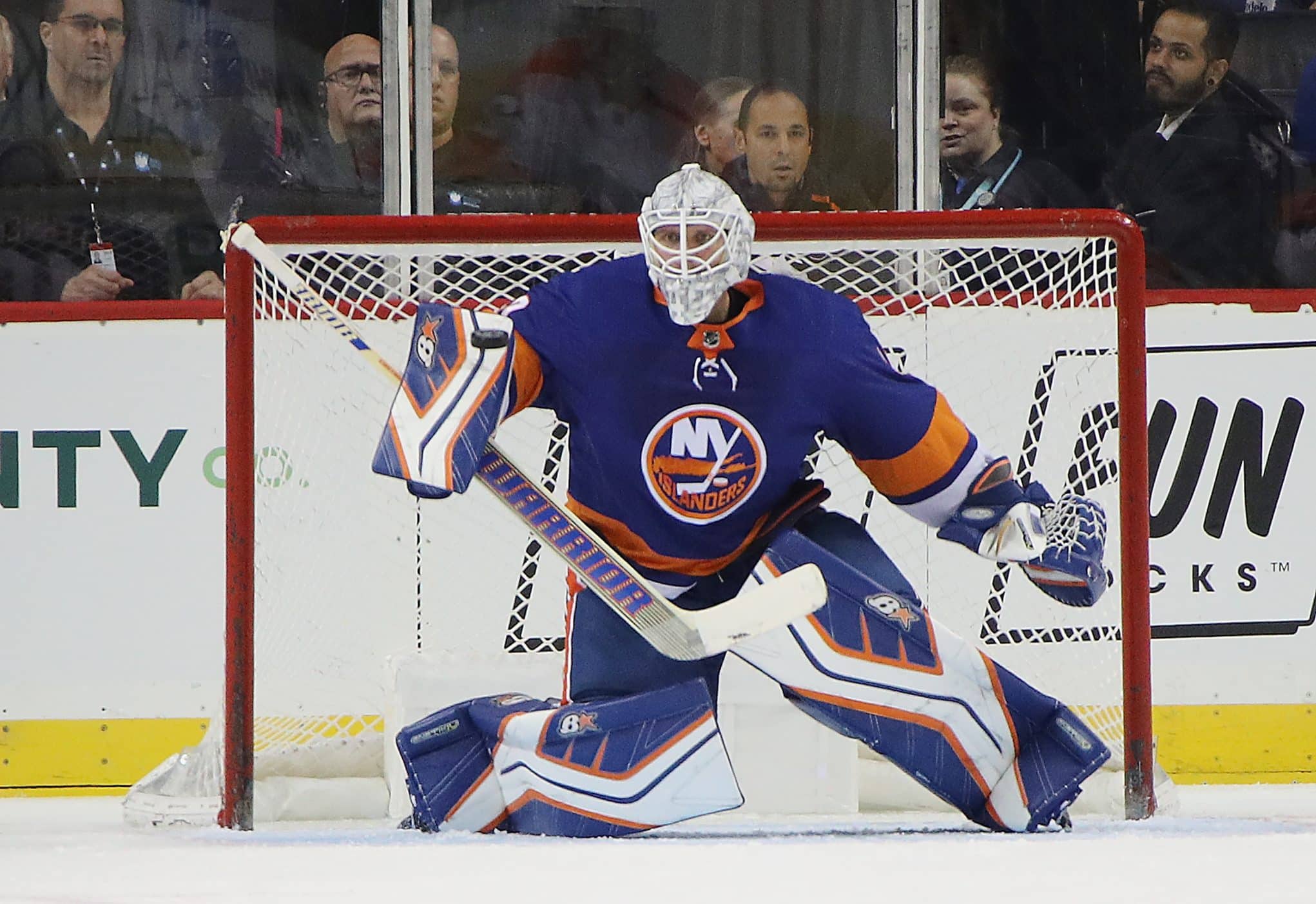 New York Islanders: Players to draft
Robin Lehner -- Goaltender
No, there's no mistake here. Fantasy hockey owners should absolutely consider taking Robin Lehner as one of their two netminders for the upcoming season.
A new scene and culture with the likes of general manager Lou Lamoriello, and head coach Barry Trotz, is going to do wonders for the Swedish native on Long Island in 2018-19.
The potential has always been there for Lehner, it was just a matter of finding the right fit and home for the 27-year-old, who is also entering his prime years between the pipes. The reality is that Lehner is going to see 50-plus games and potentially rack up a ton of saves along the way.
Expect a significant and positive change with his GAA and save percentage, too. No, the 6-foot-4 masked man has never recorded 30 wins in a season, but that could also easily change this season. It seems apparent that Lehner is focused and extra motivated to prove that he's a legitimate starting goaltender, and there's plenty of room for growth and opportunity to do that with the Islanders from here on out.
Lamoriello has the track record that proves he knows how to find those types goaltenders that are capable of blossoming into a top 10 goaltender in the NHL. Expect nothing less during his tenure on the Island.
Lehner will have plenty of value to offer next season as a fantasy hockey goaltender.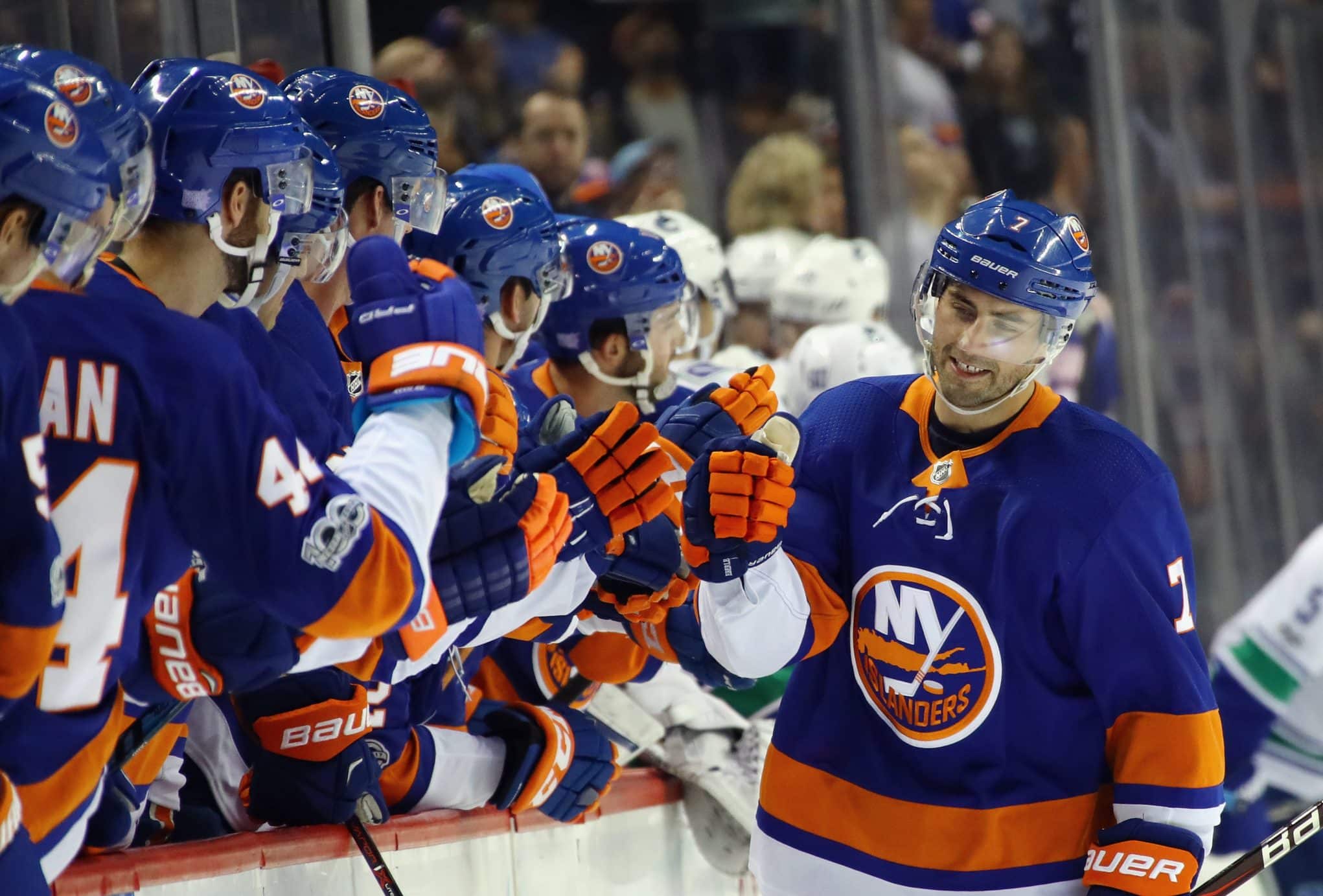 Jordan Eberle – Forward
Fantasy hockey owners shouldn't think twice or hesitate about selecting forward Jordan Eberle on draft day this season.
After forward John Tavares left the Islanders this past season, there are certain skaters that will "move up the food chain" in the Islanders' lineup next season and one of those players happens to be Eberle.
The former first-round draft pick (2008) is fresh off of a 59-point season (25 goals, 34 assists), and Eberle is entering his first contract year. The 27-year-old is set to blossom into one of the league's top producing wingers under the likes of head coach Barry Trotz and company. Keep in mind that the right-handed shooter also had a career-high seven game-winning goals in 2018.
If Trotz could drastically improve Alex Ovechkin's overall performance out on the ice – then just imagine what the Stanley Cup-winning coach can do for Eberle who's entering his prime.
The Regina, Saskatchewan native will take full advantage of a prime opportunity to receive his payday come July 1, 2019, and there's no doubt that Eberle also wants to impress the Islanders biggest rival in the New York Rangers.