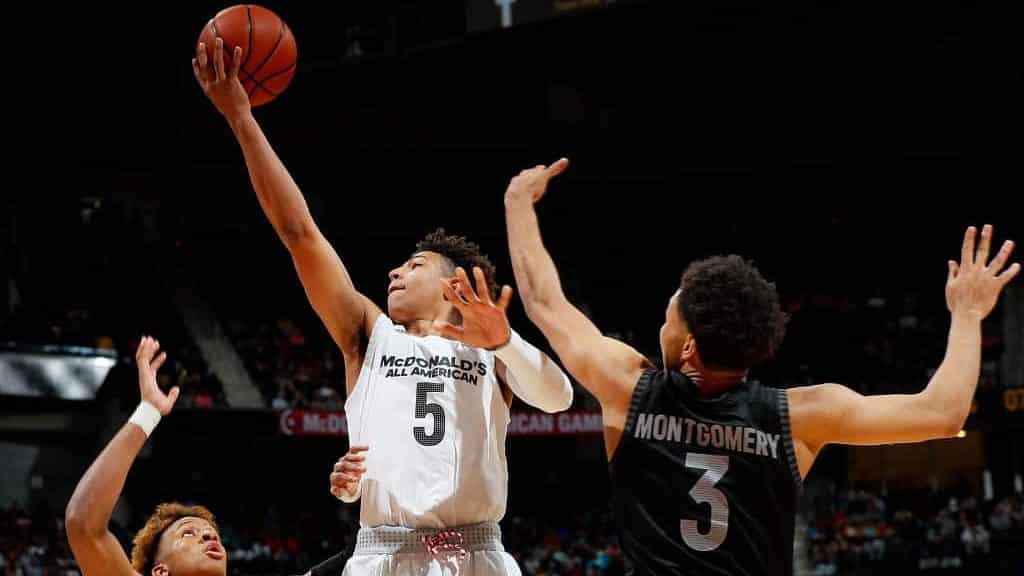 2. The Draft Pick
Another season and another year of looking forward to the lottery. While this may not be the case, the writing seems to be on the wall with Kristaps Porzingis out for most of the year. Regardless, fans will be forecasting the Knicks' next young prospect all season long whether the team is making a playoff push or not.
Taking a look at last year's teams in the lottery only fuels speculation that the Knicks may receive a top pick. Within the top ten picks, a strong case can be made that Memphis, Dallas, Orlando, and Chicago will all have better records than last season. As a result, the Knicks may be able to sneak into the top five of the lottery.
Looking forward, Knicks fans will get used to hearing names like Romeo Langford, Cam Reddish, Luka Samanic, and Zion Williamson.
Langford was selected by the Knicks and featured in one of Bleacher Report's mock drafts. Langford, who will be playing his college ball at Indiana, is a six-foot-six shooting guard with a quick release, good shooting stroke, and capable of breaking down the defense off the dribble. Both Reddish and Williamson are Duke Blue Devils and have already impressed scouts in the preseason. Williamson posted a freakish stat line of 36 points and 13 rebounds against McGill. In the same game, Reddish poured in 20 points and added 10 assists.
Samanic, a six-foot-eleven power forward from Croatia, has slipped a bit in mock drafts but there is no doubt about this prospects shooting. Per Mike Schmitz of DraftExpress, Samanic has good footwork for his size and is an underrated passer. The 19-year old also showed an improved ability in defending opposing players on the perimeter. On the flipside, Samanic does not have much strength in his lower body and his demeanor on the court was, at times, described as "apathetic".