Though the timetable for Kristaps Porzingis is unclear, the New York Knicks must find the right balance in his return date.
Kristaps Porzingis tore his left anterior cruciate ligament on Feb. 6, 2018 following a dunk over Milwaukee's Giannis Antetokounmpo. He had surgery one week later which had all of New York Knicks fandom depressed to the core.
The estimated recovery time at that moment was 10 months which for his return would mean early December this upcoming season. This is unlikely as there has been chatter of missing the entirety of the season.
Clearly, the timetable is open to any interpretation. It could range from just prior to Christmas to February to missing a whole season. What decision will Porzingis, New York's medical staff, management and the coaching staff come to? There is an abundance of factors at play and it will be an intense and crucial storyline to follow this year.
Impact on Individual Players
Coined last year as a blessing in disguise by some, Porzingis' absence allowed more opportunity for Tim Hardaway Jr., Frank Ntilikina and Trey Burke. It meant more possessions for players who had something to prove. The trend will continue this coming season. There are 18.5 shots per game that are available to be taken. Who will step up to the plate?
Hardaway Jr. has shown flashes but nothing more. His career has been rife with inconsistency. He is excellent when he decides to attack the basket, but it is intermittent. In-between are horrid contested threes and Carmelo Anthony-esque mid-range jumpers. Additionally, he can pass the ball when he wants to … but that urge comes and goes. Consistency is what the fans seek from Hardaway Jr.
Kevin Knox was the light at the end of the tunnel when Porzingis went down. His summer league performance was terrific and was better than advertised. Knox is aware that the NBA game will be different, both advantageous and negative. NBA is an open brand of basketball and he'll likely end up with more open looks, especially from three. Often in Las Vegas, he settled for either contested or off the dribble threes.
To his detriment, Knox may have a hard time handling and protecting the ball. His lack of ability to dribble and finish with his off hand may cause some issues—he liked going left and finishing with the right. Despite his flaws, without Porzingis, Knox will be thrust into the spotlight and he will have the ball in his hands and he will get up shots. Porzingis' injury is great for Kevin Knox.
Frank Ntilikina will be forced to take more shots, which is a good thing. Towards the end of last season, he showed more aggressiveness driving to the bucket and he had more confidence in shooting the ball and taking shots in general. Ntilikina's defense is well documented. Statistically, he was the best pick and roll defender in the NBA last, according to ESPN's FiveThirtyEight. If he builds on that and improves his ability to read plays and get into the passing lanes, watch out.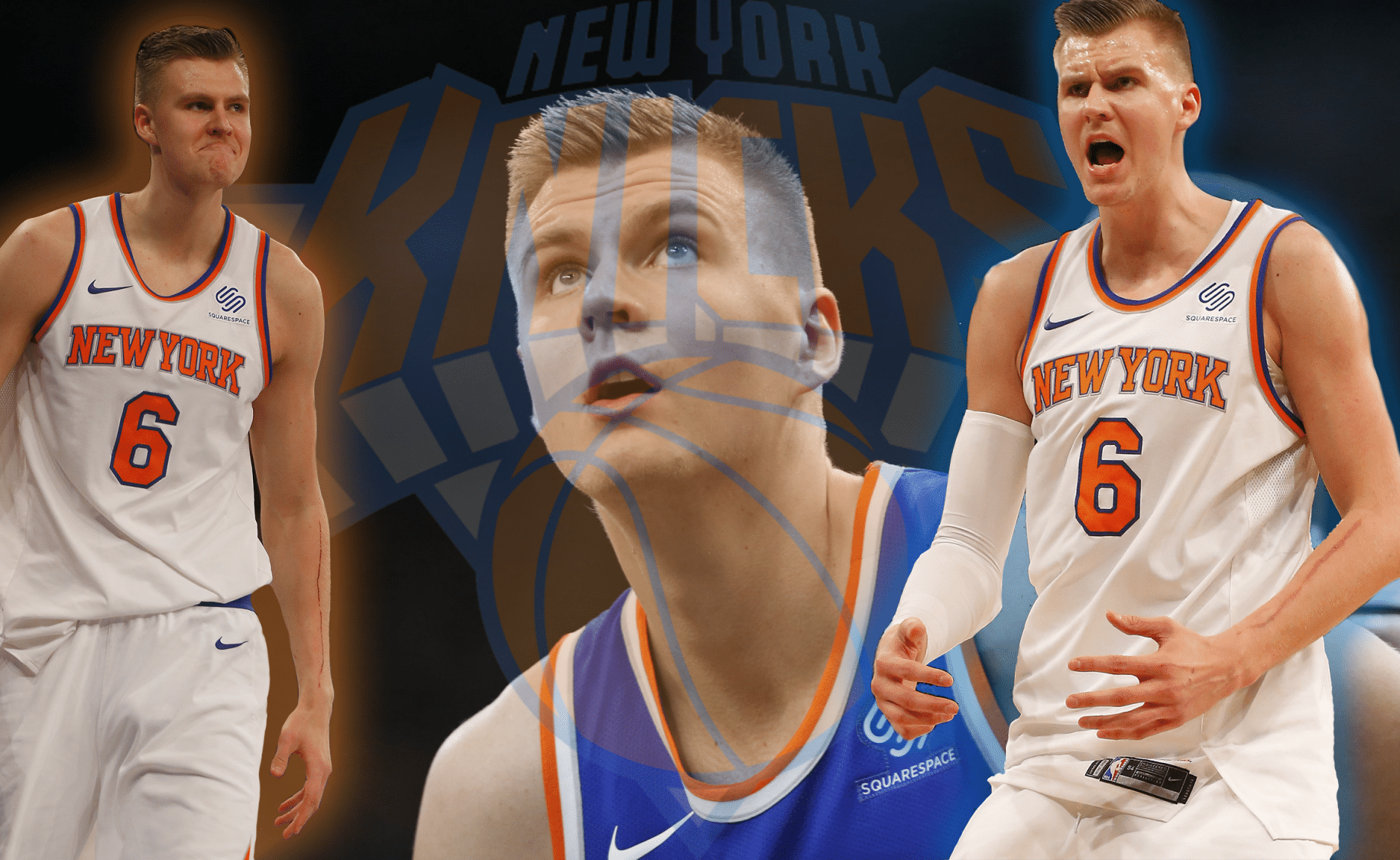 Luke Kornet showed signs towards the end of last season and he was re-signed on a one-year deal. The three-point shooting big man also blocked shots and showed some solid defensive instincts. He found a spot in the rotation late last season and with Kyle O'Quinn's departure there should be more opportunity.
Mitchell Robinon's future remains uncertain. He was a second-round pick and very raw. The G-League seems like the logical option, however, there are no expectations for New York. Should they just throw him out there, let him mistakes and let him learn? Porzingis absence allows the potential for Robinson to sneak in a few minutes each game. On the flip side, what are the benefits of limited minutes each game to being the guy in Westchester? Another balancing act.
Impact on Team
The Knicks, despite an even further weakened eastern conference, are likely to lose game upon game. The morale will be low at times and the hope is newly appointed head coach David Fizdale's charisma will be able to steady the troops. Despite the hope entering the season, the fans will turn sour and become negative at some point.
Porzingis returning will boost morale and generally generate positivity around the Knicks, team and fans alike. The losses won't matter as much, it will all be focused on Porzingis, people will just be happy he's back. How long do the Knicks wait? If the losses are piling up, is he rushed back? If the season is okay, more losses than wins but respectable without Porzingis, is he out the entire season? Is it considered to be a lost season if he doesn't play? Will fellow teammates be upset he decided to just sit out or will they understand? Will they want him to return, or push him to, just to boost the mood of the team?
These arguments and ideas may sound irrational but losing gets to people. Just like life, sometimes a pick-me-up is needed. As was prefaced earlier, many moving factors are at play. They don't just all have to do with the team, either, despite there being many.
The previous section referenced the impact on players, and it ties into the impact on the team. Porzingis returning could mean that he is catered toward. Shots may be taken away from other players and the entire dynamic of the on-court performance could change. Players may be upset that their role or their minutes are diminished, it is a balancing act that needs to be executed to the nth degree.
Porzingis is the star player, the franchise player. There is no doubt about that. Fans of him couldn't even fathom the thought of entertaining the idea of trading the Latvian on the ESPN trade machine. It really is that deep. He is New York. He is the Knicks.
Impact on Offseason / Next Season
Steve Mills and Scott Perry currently have $70.3 million committed in payroll for the 2019-20 season. The salary cap is expected to be $109 million in the summer of 2019. If my mathematics is correct, that is $39 million. The Knicks and Courtney Lee himself, expect him to be moved. That would clear up a further $12.5 million in cap room, taking the total available to $51 million. That's without waiving Lance Thomas and his un-guaranteed $7.6 million expected salary.
That roughly equates to one max slot and the room to sign either two solid players or a one year deal to someone like Demarcus Cousins who will be looking to prove themselves. It could also be used to add someone good, but not great, on a one-year-deal, similar to what Kentavious Caldwell-Pope and J.J. Redick received in 2017.
Aside from the salary cap and what the Knicks may have available to spend, Porzingis and his return will most likely impact the Knicks in free agency.
If he is rushed back and is re-injured, not necessarily with a significant injury, but constantly minor niggles, free agents may be scared away from the Knicks. Why would they want to play with the "franchise player" who is seemingly always injured and can't maintain his health? Free agents, especially high profile players, will consider and analyse this. Again, a fine line, a balancing act. Risk versus reward.
There are a multitude of factors which free agents will consider regarding the Knicks. The coaching staff, medical staff, management, the group and their growth but mainly, Kristaps Porzingis. The Franchise player. Will he be on the court with me? That is the question they will ask.
On a level of further depth, free agents will analyse and ask questions regarding Porzingis. It is likely he will return at some point this upcoming season but he may be rusty, timid, out of touch. He won't have a rhythm to begin with. If left late in the year for a return, Porzingis will look horrible to end the season, which is perfectly fair and to be expected but free agents mightn't see it that way.
The Knicks need to time Porzingis return fairly expertly. Too soon and he may re-injure his knee or another part of his body. Too late and he may perform poorly, leaving a sour taste in free agents' mouths. It is a double-edged sword. Too soon and an injury, too late and underperformance.
David Fizdale had already spoken about the Knick being in a position to be players in 2019 free agency. Most people take that as securing a big-name free agent. Securing the services of a star is largely dependent on Kristaps Porzingis.
The Extension
Porzingis is eligible for his rookie contract extension. Similar to Devin Booker, it is over five years. Dissimilar to Booker, totalling over $160 million. Porzingis, if he extends, will at least provide security for the fan base. For free agents, it would most likely be a positive. If he signs an extension, this would mean there is assurance a star player would be around during their tenure.
On the flip side, a premature extension could prove to be detrimental. Knicks' management could be seen as desperate, hurriedly signing an inured star to a maximum rookie extension. Is that the sort of management you would like to play for?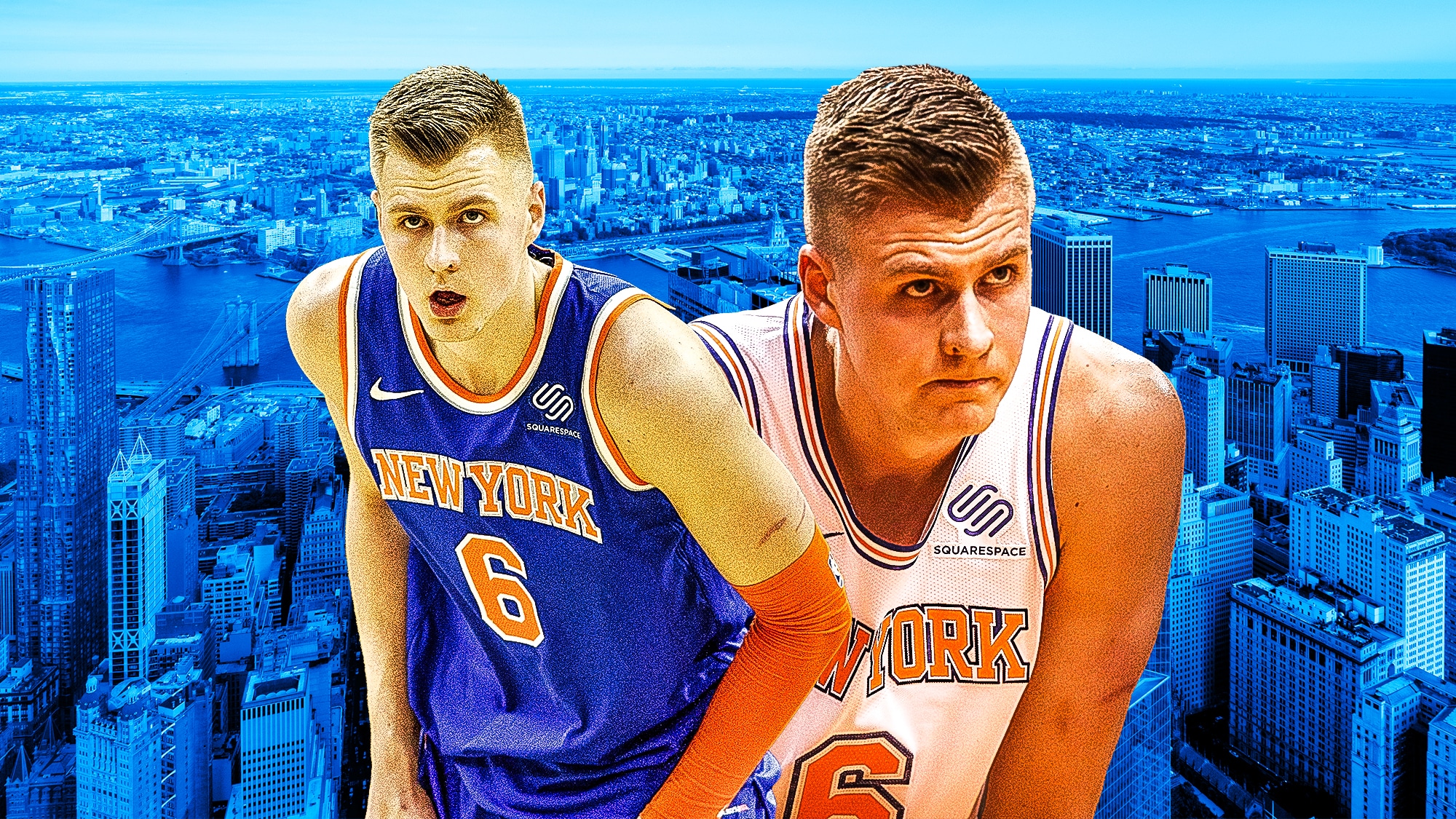 Again, it may seem silly, but these questions will be asked and theses thoughts will go through people's minds.
It would be an ideal scenario if Porzingis followed the Kawhi Leonard route. During 2015 free agency, Leonard verbally agreed to an extension at the beginning of free agency, not signing and slacking up cap space. This then allowed the Spurs to add NBA All-Star power forward Lamrcus Aldridge. A similar approach, under the right circumstances, would seem logical for Knicks management.
All in all, the Knicks have a rather straightforward but difficult decision. It sounds contradictory, but nothing and plenty is on the line. New York's manamgent has a long-term vision in mind. It would seem logical to just put Porzingis back on the hardwood whenever the team deems to be acceptable, but he could be pushed back sooner or held back to a later date.
What Should the Knicks do?
I believe the Knicks should take the Paul George approach.
The Paul George approach means easing the player back into the swing of NBA action. Firstly, start with practice. Start things slowly, non-contact, but as he grows comfortable, incorporate contact drills and eventually five-on-five action.
Following that you could potentially have some G-League games thrown in there, not to demean Porzingis but just simply to grow some confidence in his movements. The G-League is improving, the competition is hungry, fierce, some conditioning at that level could prove useful.
Following some conditioning at game speed, bringing him back slowly to the NBA would be advantageous. Porzingis would regain the touch and feel for the NBA style of play, while having the cardiovascular capacity to compete at NBA level. Therefore, following some time in the G-League and getting his body/conditioning up to NBA standard, the New York Knicks bench unit would be the logical next step. Similar to what Paul George did, returning via the bench and having limited time on the floor would make sense. Subsequently building up to sixth man minutes and then starter minutes would be logical.
That may all sound simple and childish, but it us what must be done. Ease Porzingis into things while slowly building his workload up.
All in all, Porzingis should return following the All-Star break which would be a home game versus the Minnesota Timberwolves on Feb. 22, 2019. That means 12 months post injury and two months prior to the end of the season. Not early enough to cause significant injury to the same knee, but not too late to show what he showed prior to the injury.
Yes, there will be a warming up period, but by the end of the year, Kristaps Porzingis will be in full swing. It's just what the New York Knicks and management will need.