As the season approaches, New York Knicks' fans will be focused on topics, both on and off the court. Here are the top five storylines for the 2018-19 season.

After writing part one of my top New York Knicks' storylines series, I realized that with few exceptions, stories ten through six were mostly focused on the nuts and bolts regarding how the team will play.
Whether it be position battles and/or individual performances, fans will certainly be alert as to how coach David Fizdale maximizes a roster with players who have something to prove.
Yet as we move on to stories five through one, there's a clear focus on the future. With a franchise at a major crossroads, what will this team look like next season, or even in the next two to three years?
Here are the Knicks' top five storylines for the 2018-19 season: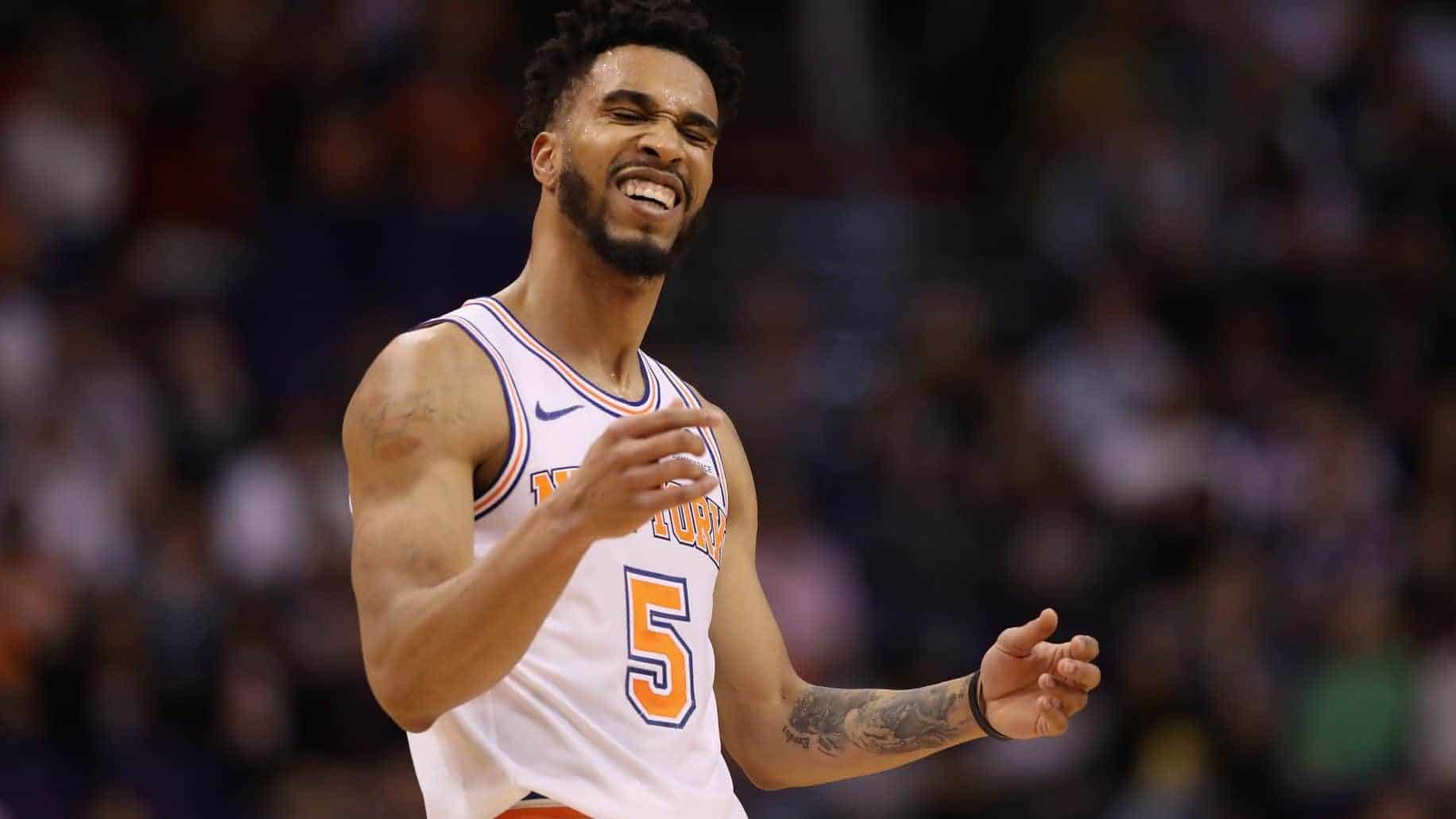 5. Trading Places
The Knicks will start this season with several players on the trading block. During the summer, Courtney Lee was and will continue to be a name tossed around in trade rumors. Others include Lance Thomas, Tim Hardaway Jr. and Enes Kanter.
Reportedly, Lee is enjoying his time in New York and would still like to play for the Knicks, provided that he has a contributing role for the squad. Lee's the prototypical "three and D" type of player that fits on any roster. Contending teams like the Oklahoma City Thunder and Houston Rockets could always use more players like Lee, but the issue has always been what the Knicks will receive in return.
The Knicks would like a first round pick for a player like Lee or at the very least a prospect that may just need a change of scenery, but it doesn't look like that will happen. Lee will most likely be a Knick until another team gets desperate at the trading deadline. General manager Scott Perry would be wise to remain patient and wait until the Knicks have more leverage in this situation.
Thomas, one of the captains from last season, is also likely to hear his name involved in trade rumors. A player that does all the dirty work, and shot a respectable 40 percent from the three-point line last year will be in demand. Additionally, per Spotrac Thomas makes a franchise-friendly $7,119,650 which can be easily moved if necessary.
Hardaway Jr. and Kanter are also potential trade targets, but for very different reasons. Despite being relatively young and on the rise, it's not likely that Hardaway Jr. will be moved to a contending team because of the size of his contract. Yet, if a team with cap space in future years looking to take on salary (cough, cough, Sacramento Kings), and a chance on a young wing comes around, Shimmy might just be on the move.
Kanter presents a different scenario. He's on an expiring contract and one of the Knicks' most efficient scorers. Kanter posted a career-high in effective field goal percentage, and was ranked top five in the NBA in both offensive rebounding and contested offensive rebounds. Even in a reserve role, Kanter could be very effective for a team looking for a low-post scorer if he's given 15-20 minutes per game.