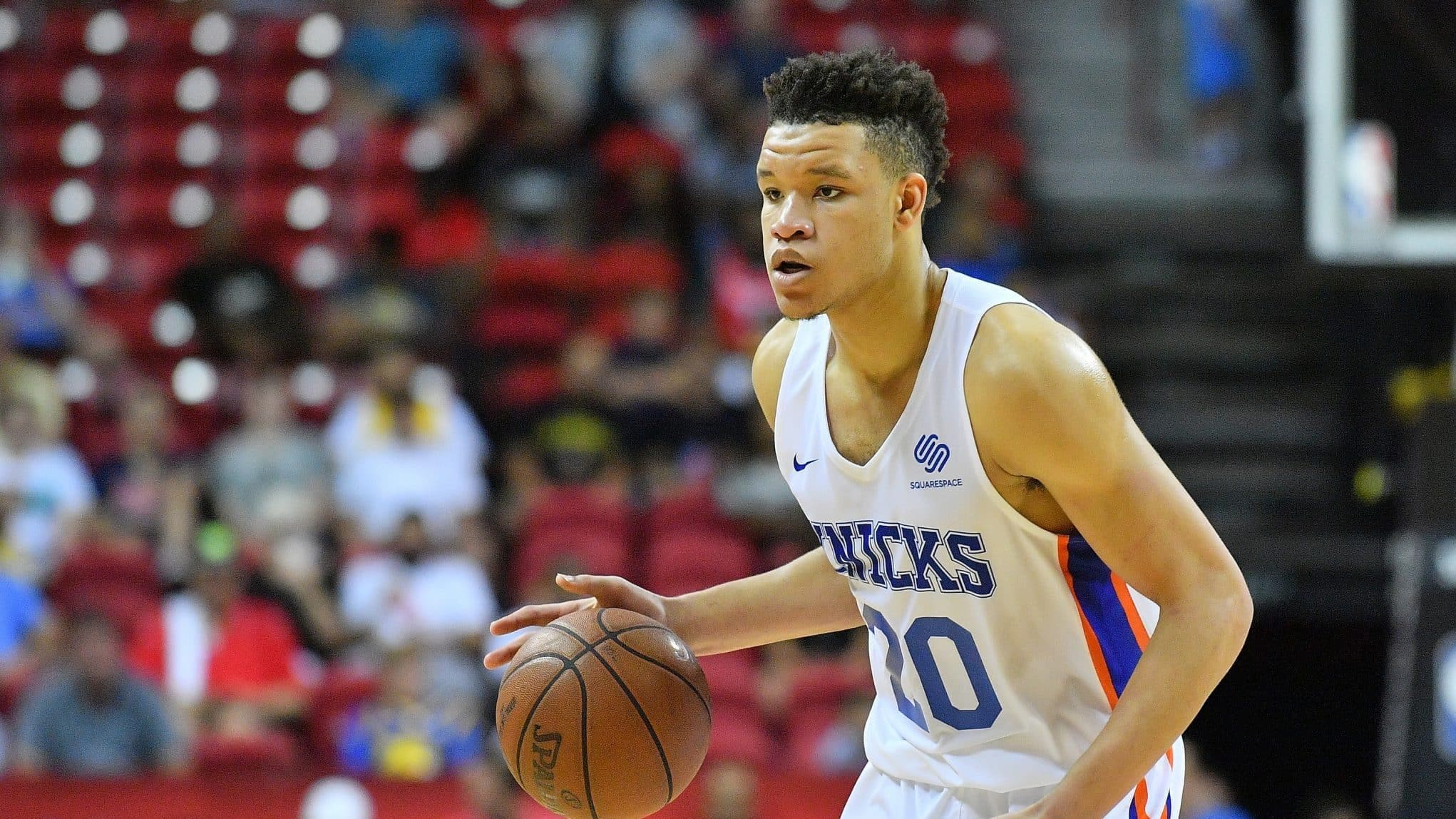 3. Player Development
The Knicks enter the 2018-2019 season with several young exciting players. Kevin Knox, Mitchell Robinson, Frank Ntilikina and Hardaway Jr. are, at least for now, seen as part of the core of this team moving forward.
With that said, a large responsibility will be placed on coach Fizdale to get the most of out of these players and to foster their growth from day one. At Kentucky, Knox was barely used in the pick-and-roll. Jackson Hoy of the Stepien writes that Knox was mainly used as a wing to spread the floor. In fact, he only recorded four field goal attempts off pick-and-pop possessions. Additionally, he was only utilized as the roll man out of the pick-and-roll five times during his freshman year.
Coach Fizdale is big on not putting his players in a box, so expect him to use Knox on all areas of the floor as a shooter and play-maker. ESNY's Danny Small wrote a piece regarding the Utah uphill handoff and how Knox would be a perfect fit. Knowing Fiz as a student of the game, he'll be using many different sets to highlight the talents of this six-foot-nine stud.
Robinson is also a player that will receive a lot of attention this season. After a stellar summer league, fans felt like the Knicks found their version of Rudy Gobert or even Clint Capela.
Back in August, I wrote a piece about Robinson's potential as a starter for the Knicks this season. Despite the fact that he needs to spend a good amount of time in the G-league, with Porzingis out, and the Knicks looking like they'll lose plenty of games this season, Robinson should see a good amount of time at the center position.
Additionally, coach Fizdale would be wise to let Robinson show all aspects of his game as the seven-foot-one athletic freak has been working on his three-point shot all summer. With most of his summer league possessions coming off double picks and slashes to the hoop, Robinson needs to be in a position to see the NBA game and get used to many different types of scenarios on the court.
Both Ntilikina and Hardaway Jr. are also at crossroads during their young Knick careers. A good argument can be made for giving the Ntilikina the keys to the offense. A stout defender and a lottery pick, the Knicks brass need to see if Ntilikina, in his second NBA season, has what it takes to be a starting point guard. Among many areas where the young Frenchman can improve, Ntilikina needs to be more aggressive on offense and become a reliable three-point shooter.
Hardaway Jr. will also be looking to improve on a career year. The two areas he will most likely focus on will be defense and shot selection. Despite missing 25 games through injury and going through a miserable shooting slump, Shimmy had a relatively good season. No doubt Hardaway Jr. will also benefit from moving back to his natural shooting guard position, not having to guard bigger and more physical small forwards.