Courtney Lee knows he isn't part of the plan for the New York Knicks, but Lee is refuting reports he prefers to go to a contender.
The New York Knicks and Courtney Lee just aren't a good fit anymore. The Knicks are looking to embrace the youth movement and shed contracts in anticipation for the summer of 2019. Lee, 32, still has two years and more than $24 million left on his deal.
According to Marc Berman of the New York Post, Lee wants a trade to a team that is much closer to contending than the youthful Knicks. Berman writes:
"According to an NBA source, Lee's preference is to be dealt to a playoff team or a contender. It's an understandable wish formulated during an offseason spent in Orlando and Los Angeles as he saw the Knicks franchise's youthful direction."
While this report makes sense, Lee is pushing back against it. It's unclear whether or not he's refuting the reports of a trade in the works or just that he is seeking a contender. Lee commented on an Instagram post from Knicks.Clique, but he didn't make things completely clear.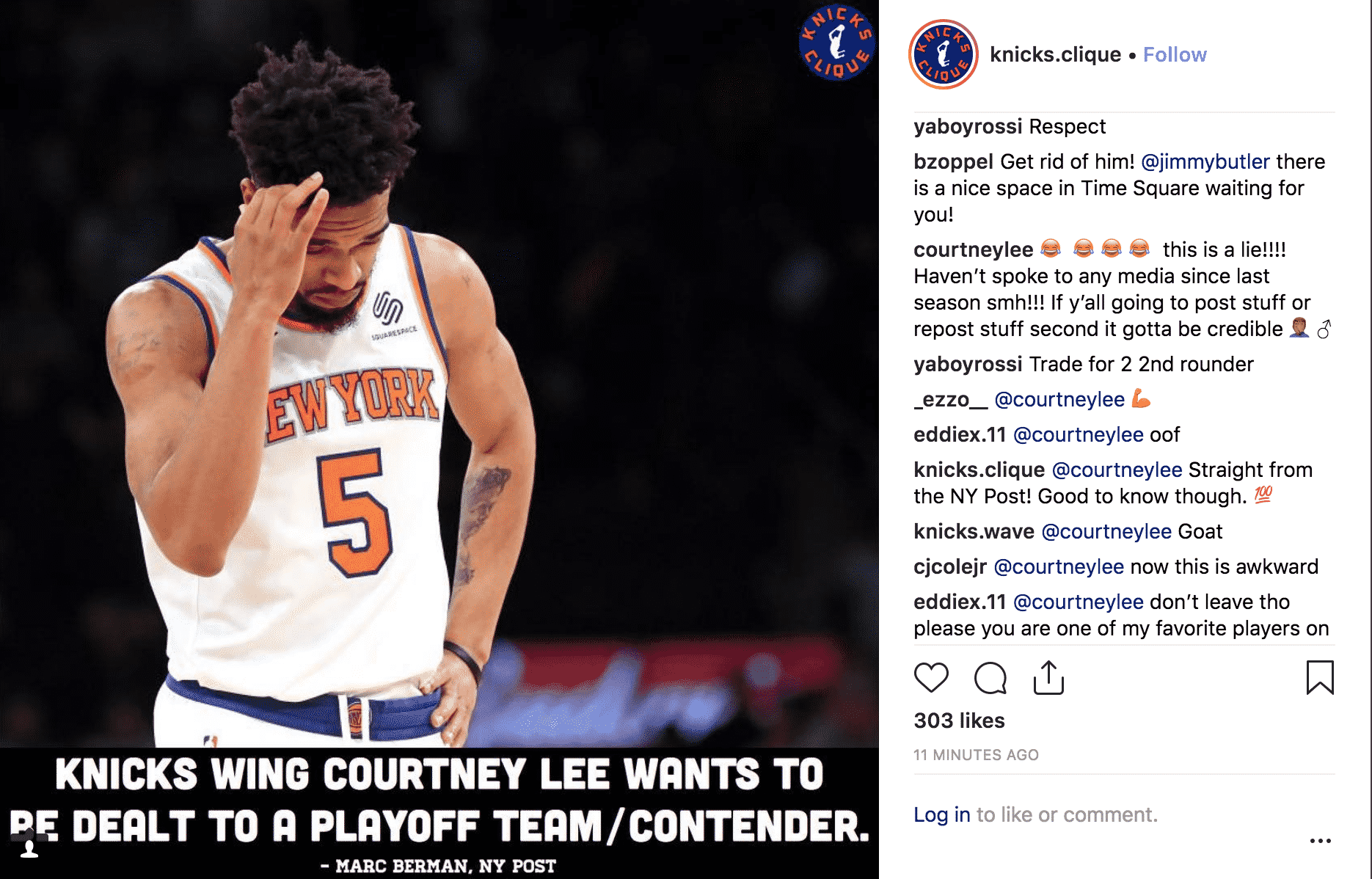 Lee mentions that he hasn't spoken to any media since last season and flat out calls the report a lie. After Lee kindly asked them to Knicks.Clique took down the post.
He's refuting the idea that he wants to be dealt to a playoff team or contender, but he doesn't seem to refute the notion that a trade is on the table.
That being said, Lee is a true professional. He and the Knicks understand the situation at hand. They're star-crossed and both sides would be better off without the other. Lee is still a bonafide player in the league. The Knicks need to have enough minutes to develop the young talent on the roster.
Lee could be gone by the time the season starts, but nothing is certain yet.