The New York Jets take to the road to play the Cleveland Browns on Thursday Night Football. We decided to sit down with Dawg Pound Daily to preview the matchup. 
The New York Jets will look to continue their road-warrior way to kick off Week 3 against the Cleveland Browns. The green and white dominated their first road affair against the Detroit Lions on Monday Night Football but faced a stiff challenge at home losing to the Miami Dolphins.
There's a lot of juicy storylines for this next game for the Jets and Browns. To get a better scope of what to expect, I spoke with Randy Gurzi of Dawg Pound Daily to prepare for this matchup.
Is Tyrod Taylor firmly invested as the starter? Or is Baker Mayfield inevitably going to be the guy this season?
It sure seems like they want to stick to that plan and I think they will.
Personally, I hate it because historically No. 1 overall picks play. Dating back to 2009, Mayfield is just the second No. 1 overall pick at the position who didn't start right away. The other was Jared Goff, and his coach (Jeff Fisher) is as old school as it gets. He also no longer has a job.
My personal opinion is the game has changed and rookies with the experience Mayfield has can produce right away. The limited practices from the current CBA also limit the reps a quarterback can get and with Tyrod Taylor being new to the team he has to take them all. I just don't think Mayfield will progress nearly as fast sitting as he would have by playing.
It feels like I am alone on this island, but I strongly feel that way.
Speaking of Baker Mayfield we haven't seen him yet, but we have seen Sam Darnold and there's a lot of hype around this youngster. Is there any regret from the Browns fan base that perhaps Cleveland picked the wrong guy?
It's funny because some people were freaking out on social media saying the Browns missed out when Darnold was playing against the Detroit Lions. It's way too early for that feeling, especially considering Mayfield hasn't been given his shot yet. We won't know for a while which player was right.
Having said that, I do think Mayfield was the right pick and I have been high on him for a long time, but Darnold wouldn't have been a bad pick either. Both have great ceilings and each team has their franchise guy now I believe. They'll be compared to each other a lot, but I say the Jets and Browns both won.
How good is this Browns defense? They seem to have a lot of talented pieces.
Through two weeks, they've been fantastic. It feels hollow though because the offense has been so bad about turning their turnovers into points. They have 10 points off of eight turnovers — with seven of those coming on a one-yard drive.
Hopefully, they can keep this up and the offense can find a rhythm. If not, it will feel like we wasted a great defense. And what's crazy is how young the stars are.
They're on the cusp of being elite and for the most part, we're looking at guys in their early 20s leading the way.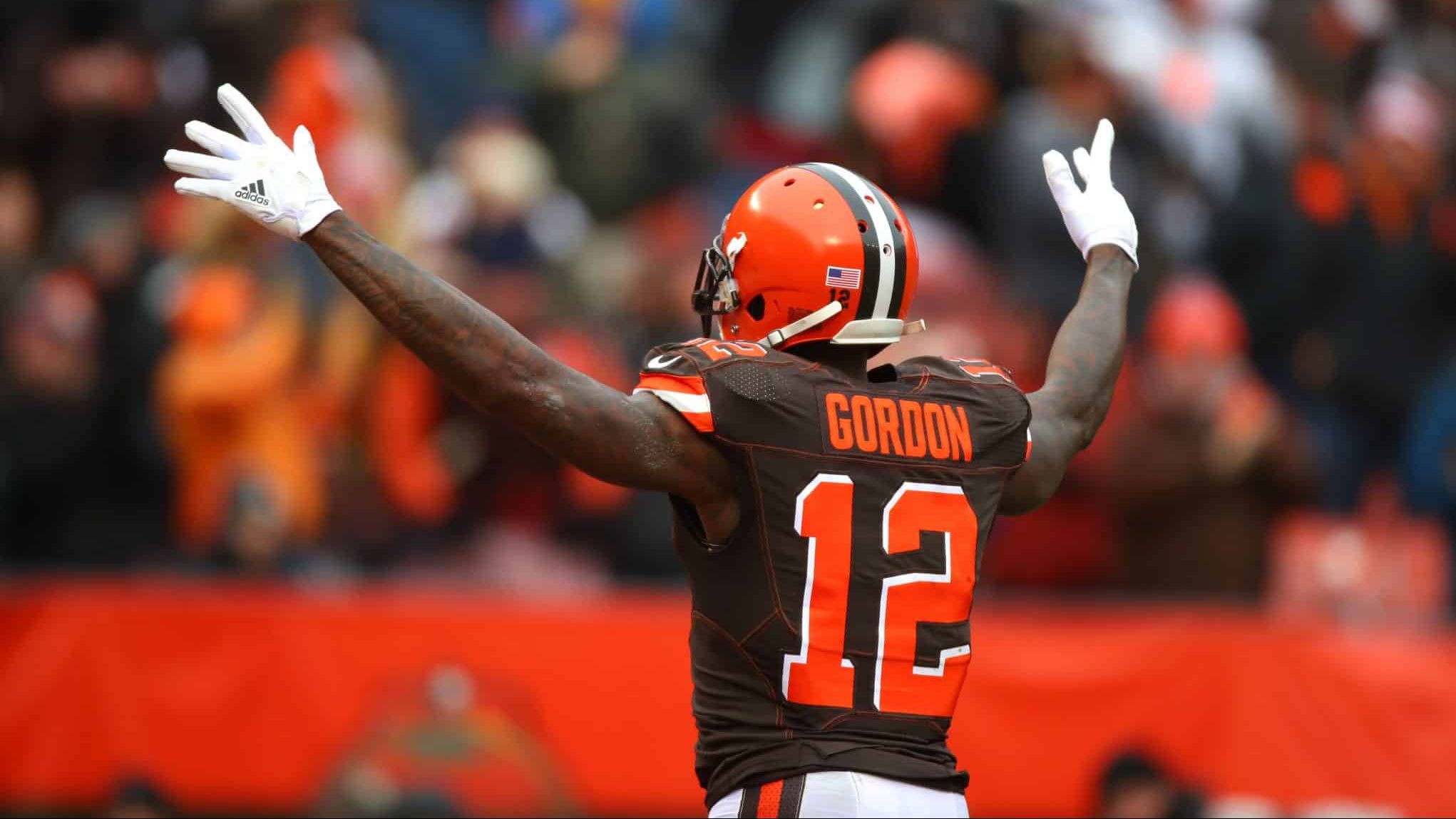 Without Josh Gordon, how dangerous is this Browns offense at the skill positions?
The idea of Josh Gordon is better than Josh Gordon. Those worrying about how Cleveland will do without Gordon must have amnesia because the guy has played just 11 games since 2013. No team would have been as patient with him and they finally made a move that good teams would have made several years back.
As for the team now, they're relying on another player with a checkered past in Antonio Callaway to step up and be the guy. He showed up in Week 2 and was great. It probably helps young players like him to not have it in their head that they can wait for Gordon to step up. Instead, he knows he's the playmaker and has to be the guy. He responded well and I think the whole team will.
No more waiting for Gordon to open up the offense. With that cloud no longer there, other guys can show their skills.
#NYJvsCLE Thursday Night Football breakdown: @BoyGreen25 spoke w/ @JeffRisdon of @TheBrownsWire to discuss what really happened with Josh Gordon + Sam Darnold proving #Browns made a mistake on draft day + #Jets matchups to watch out for! #JetUp #TNF https://t.co/b9oWYgYaWy

— The Jets Zone (@TheJets_Zone) September 18, 2018
Finally, give me a prediction on how you think this is going to play out?
I feel like this defense is going to make things hard on Sam Darnold. They've been playing lights out with Larry Ogunjobi and Myles Garrett proving to be difficult to block. Then there's Terrance Mitchell forcing two fumbles last week and Damarious Randall has two turnovers in two games with a pick and a fumble recovery.
Offensively, look for Nick Chubb and Duke Johnson to be more involved in the offense. I think Chubb has a breakout game and leads them to a win.
In my prediction which will be out game day afternoon on Dawg Pound Daily, I picked them to win 24-13. It's no knock against the Jets, I just think the Browns will put it together after a couple weeks of sloppy offense and being at home on the short week is a big plus.