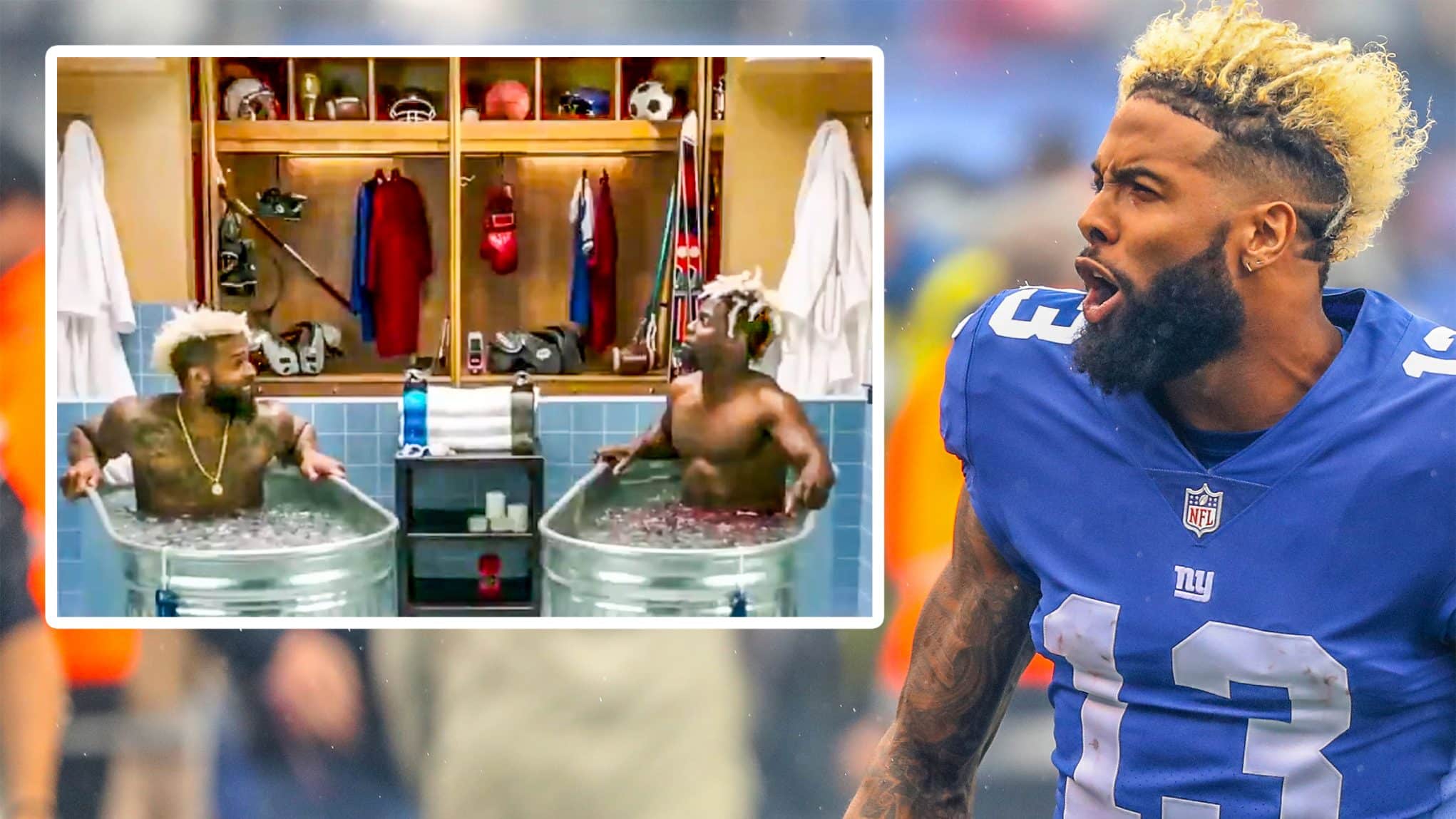 New York Giants wide receiver Odell Beckham Jr. has a little fun with comedian Kevin Hart and his "Cold as Balls" segment. 

Go ahead and place Odell Beckham Jr. with comedian Kevin Hart and see what happens. Hilarity just may ensue.
The New York Giants stud receiver made an appearance on Hart's "Cold as Balls" on the LOL Network, this time sponsored by Old Spice.
The topic of the promo revolved around Beckham's unique hair.
The newest episode of #ColdAsBalls is now LIVE people! featuring the one and only @obj. You don't want to miss this!

Powered By @OldSpice https://t.co/oKHPTzc76g pic.twitter.com/XkTNGD3MgU

— LOL Network (@LOLNetwork) September 18, 2018
Beckham Jr., 25, has been quite the comedian as of late. Since experiencing a tough offseason filled with controversy and then signing his mega-extension, Beckham has released several videos showcasing his lighter and funnier side.
First, he and Sterling Shepard celebrated the signing of his massive contract in the locker room. After Week 1, OBJ then "stoke" Saquon Barkley's first NFL touchdown ball. Now he's teaming up with Mr. Kevin Hart.
In addition to OBJ, Hart's new "Cold as Balls" season will feature the likes of Metta World Peace, Skip Bayless, Johnny Manziel, Lamar Odom and Isaiah Thomas (the non-Basketball Hall of Fame I.T.).
Kevin Hart Is Back With Cold As Balls Season 2 | Cold As Balls | Laugh Out Loud Network: https://t.co/rcvyD8sJIp pic.twitter.com/8RIRIo8VK3

— LOL Network (@LOLNetwork) August 21, 2018
Click here to watch the full Odell Beckham Jr. episode of "Cold as Balls" on Kevin Hart's LOL Network.
Through two games in 2017, Beckham's tallied 15 receptions for 162 yards.