Rutgers has had several embarrassing defeats since their Big Ten entry. Saturday's loss against the Big 12's worst may be the nadir.

Losing to the Kansas Jayhawks by 41 points in Lawrence is bad enough, even if you're taking on the university's illustrious men's basketball program. If you're losing by that margin to the football team, however, you better be a Football Championship Subdivision team or a Group of Five bottom-feeder.
The Rutgers Scarlet Knights are neither.
Since joining the Big Ten in 2014, the Scarlet Knights have suffered 14 losses that featured a margin of at least 35 points. The latest addition to that mark, however, may be the most humiliating. Some of those blowouts, namely games against ranked conference competition, came with at least a quantum of understanding, like last week's 52-3 defeat against the fourth-ranked Ohio State Buckeyes.
But Saturday became the latest crime against football that Rutgers has become known for since introducing America to the college game in 1869.
For one week, Kansas became a football school, victors in a 55-14 shellacking that victimized the hapless Scarlet Knights. Even with hometown Kansas riding on a personal high, returning home after ending their 46-game losing streak on the road against Central Michigan last week, there was zero excuse for the Knights to completely whiff in a winnable game.
"Our players are mature, they understand what we're trying to do, and we have to do it better," head coach Chris Ash said after the loss, per Josh Newman of the Asbury Park Press. "If I was worried about perception when I took this job, then I'm not in the right position. Right now, I love our fans, I really care about our fans, but I didn't come here with any false pretenses."
It's a good thing Ash isn't worried about public perception because the people of Piscataway have undoubtedly started to think of new options in the head coach slot. Ash, signer of a new contract back in November, one slated to keep him at Rutgers through at least 2022, likely isn't going anywhere. But, despite the administration-granted vote of confidence, Ash has made little progress in his third season in terms of returning Rutgers to respectability.
Traditionally, the third season is the most crucial for the big conference college football coach, a year full of "his" guys and increased familiarity. Recent notable victims of the trend include Jim McElwain at Florida and Mike Riley at Nebraska, each dismissed after disappointing "junior" seasons.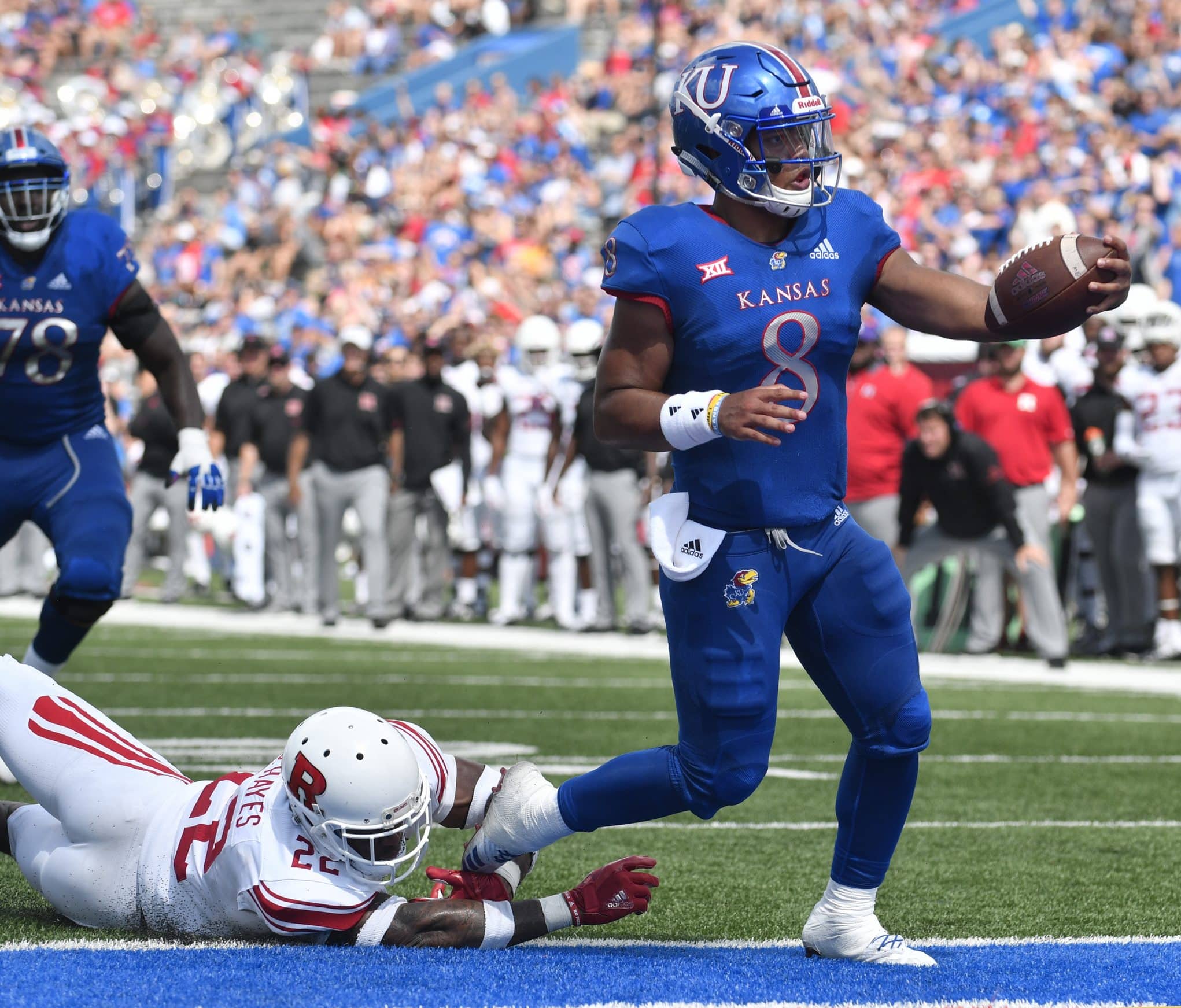 "Nobody said this was going to be easy. This is a tough turnaround, and for anybody that is frustrated more than me, I'd like to see it," Ash said, according to Newman. "I'm frustrated, but I also know we're going to keep working. We came here with a plan, but there's a lot of things that go into turning around a program, and it doesn't happen overnight."
With a three-game homestand in Piscataway approaching, the pressure to perform will only increase.
In terms of the on-field personnel, at the forefront of the pressure will be true freshman quarterback Art Sitkowski. After posting respectable numbers in his debut against Texas State, the four-star recruit has been removed from each of the past two games, going 13-for-37 for 85 yards and four interceptions. His seven interceptions currently lead the nation.
Removing Sitkowski, an Old Bridge, NJ native, from the starters' spot could cripple a college career before it truly begins, and it's not like he has had much help.
"It's not just Art. We couldn't run the ball," Ash said, according to James Kratch of NJ Advance Media. "We've got to look at our o-line, look at what we're doing. Look at our receivers and see what the options are. See what we can do with what we have."
To Ash's point, the Scarlet Knights have yet to have any of their young receivers step up, as nobody on the team has 100 yards receiving through three games. Blocking help has been hard to come by. Defensively, the Knights let the Jayhawks, losers in an opening weekend game to Nicholls State, tally 544 yards, one week after they let Ohio State post 579. Touted cornerback Blessuan Austin may need season-ending surgery.
In fact, the one area of the team clicking may be the special teams, who provided a brief glimmer of hope when Deonte Roberts took a blocked field goal back 64 yards for a score in the first quarter … one that ended with Kansas up 17-7.
Despite three straight games at HighPoint.com Stadium, the road doesn't get any easier for the Knights, as angry hometown fans will be the least of their concerns. Undefeated Buffalo, next Saturday's opponent, has proved to a strong offensive threat, while Big Ten play reopens with games against Indiana and Illinois. Last season's matchup against the Hoosiers was a soaking 41-0 shutout defeat in the rain, another disastrous footnote in the Ash era. The head coach is stressing patience as the Knights move forward.
"I've seen it when I was at Iowa State, it was our sixth year when we went to a bowl game," Ash said, per Steve Politi of NJ Advance Media. "We're not trying to wait that long. We want to win as fast as we can. But we want to do it the right way."
Follow Geoff Magliocchetti on TWITTER