New York Jets running back Isaiah Crowell is already recruiting former teammate with the Cleveland Browns, wideout Josh Gordon.

May the new-age social media recruiting tactics rage on.
Forget fans, players showcase such an incredibly unique voice during today's world via social media and it's led to heart-wearing sleeves at times pertaining to wanting other players to "team up."
The latest such example comes in the form of New York Jets running back Isaiah Crowell recruiting a former teammate.
Crowell, 25, played four seasons with the Cleveland Browns prior to signing with the Jets this past offseason. For two of those campaigns, 2014 and 2017, the back was teammates with wide receiver Josh Gordon.
This is the same Josh Gordon who was recently announced as a man who'd be cut by his employer come Monday (should a trade not be worked out by then).
Crowell made his intentions of wanting the Jets to take a peek at the talented yet troubled Gordon with a quick and candid comment on a Gordon Instagram post.
https://www.instagram.com/p/Bnn_4Q1AoPi/?taken-by=flash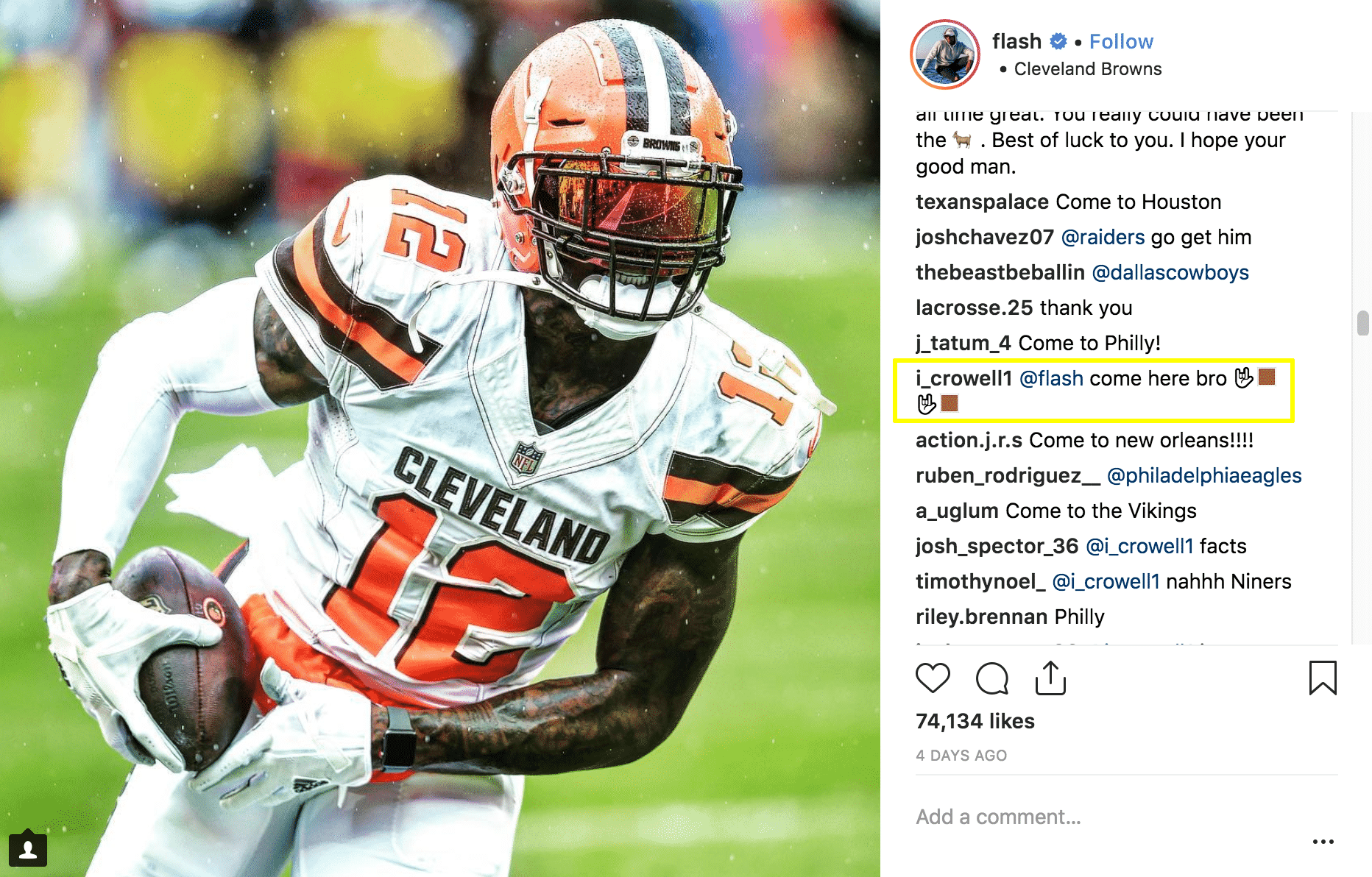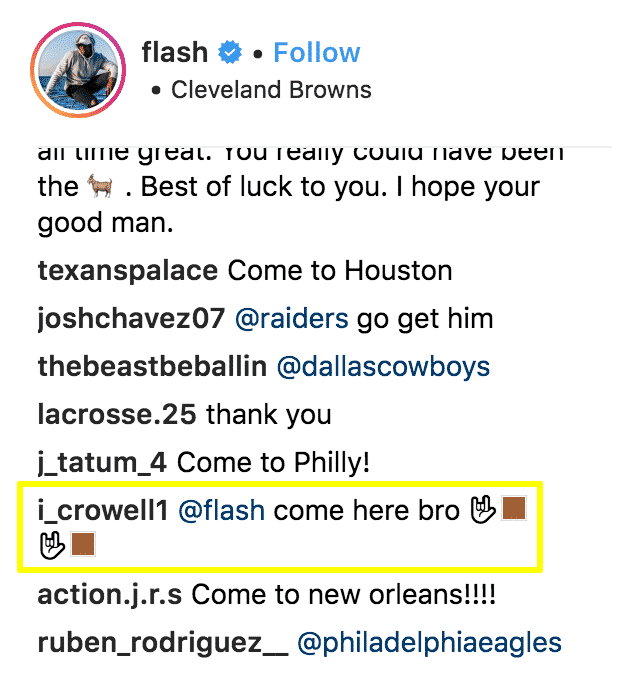 "Come here bro." It's the three-word sentence from Crowell to Gordon that makes it completely known how the back feels about the wideout.
It's unlikely Gordon finds his way wearing the green of the AFC East. Despite his overwhelming raw physical abilities, his issues with marijuana and other life aspects have led to multiple suspensions including missing two entire seasons (2015-16).
In 2013, Gordon caught 87 balls for 1,646 yards and nine touchdowns. It was an All-Pro season that put the kid on the map.
Since, he's played in 11 total games. As long as Josh Gordon isn't suspended, there will be an NFL team who scoops him up either by way of trade or waivers.
Isaiah Crowell and the New York Jets are ready to take on the Miami Dolphins to open the team's home season on Sunday.