The New York Jets injury report heading into Week 2 has outside linebacker Josh Martin out and free safety Marcus Maye doubtful.

The New York Jets Week 2 injury report reads very similarly to the season-opening week in Detroit.
Declared out is outside linebacker Josh Martin while starting free safety Marcus Maye is officially listed as doubtful, per the team's official PR department.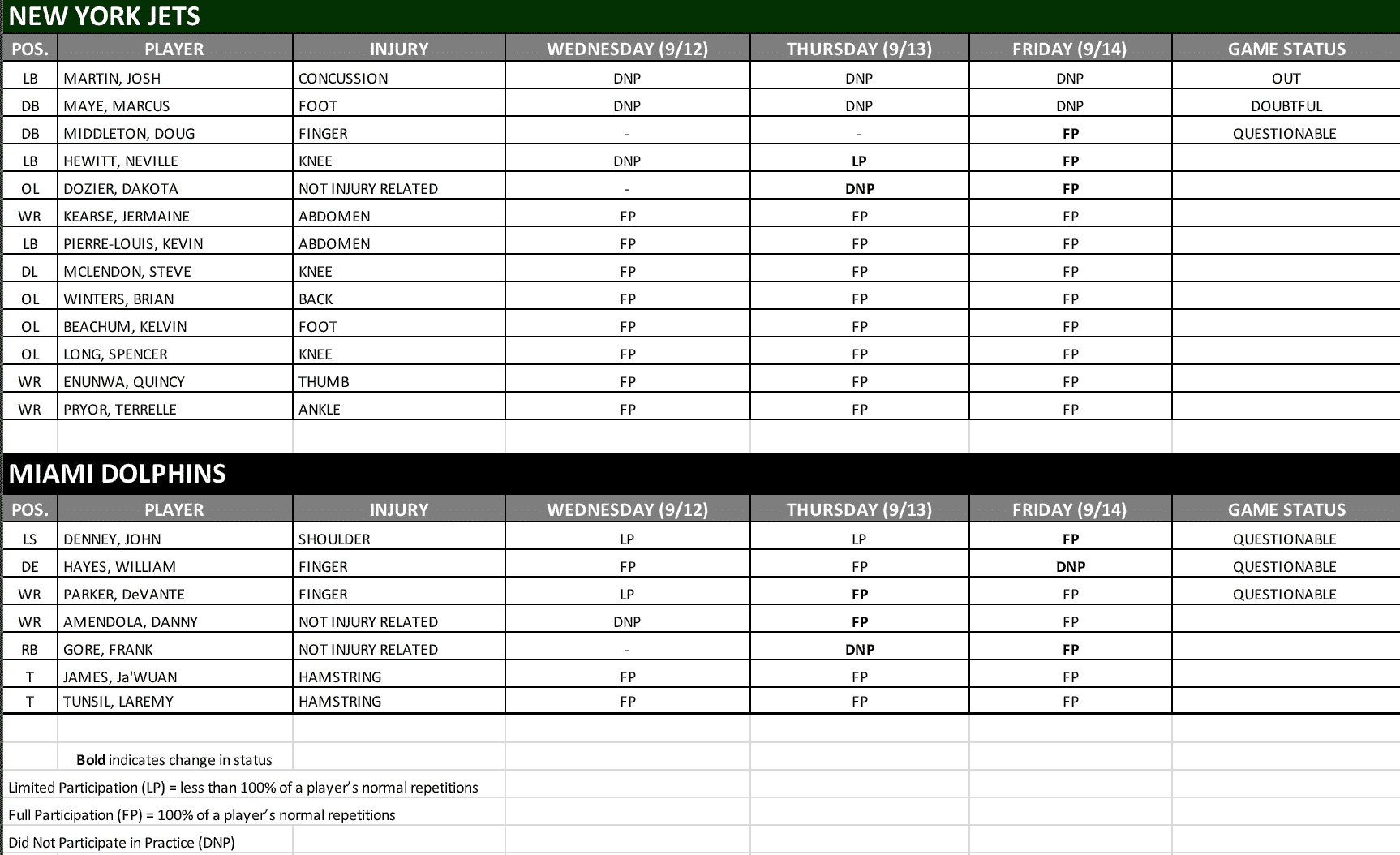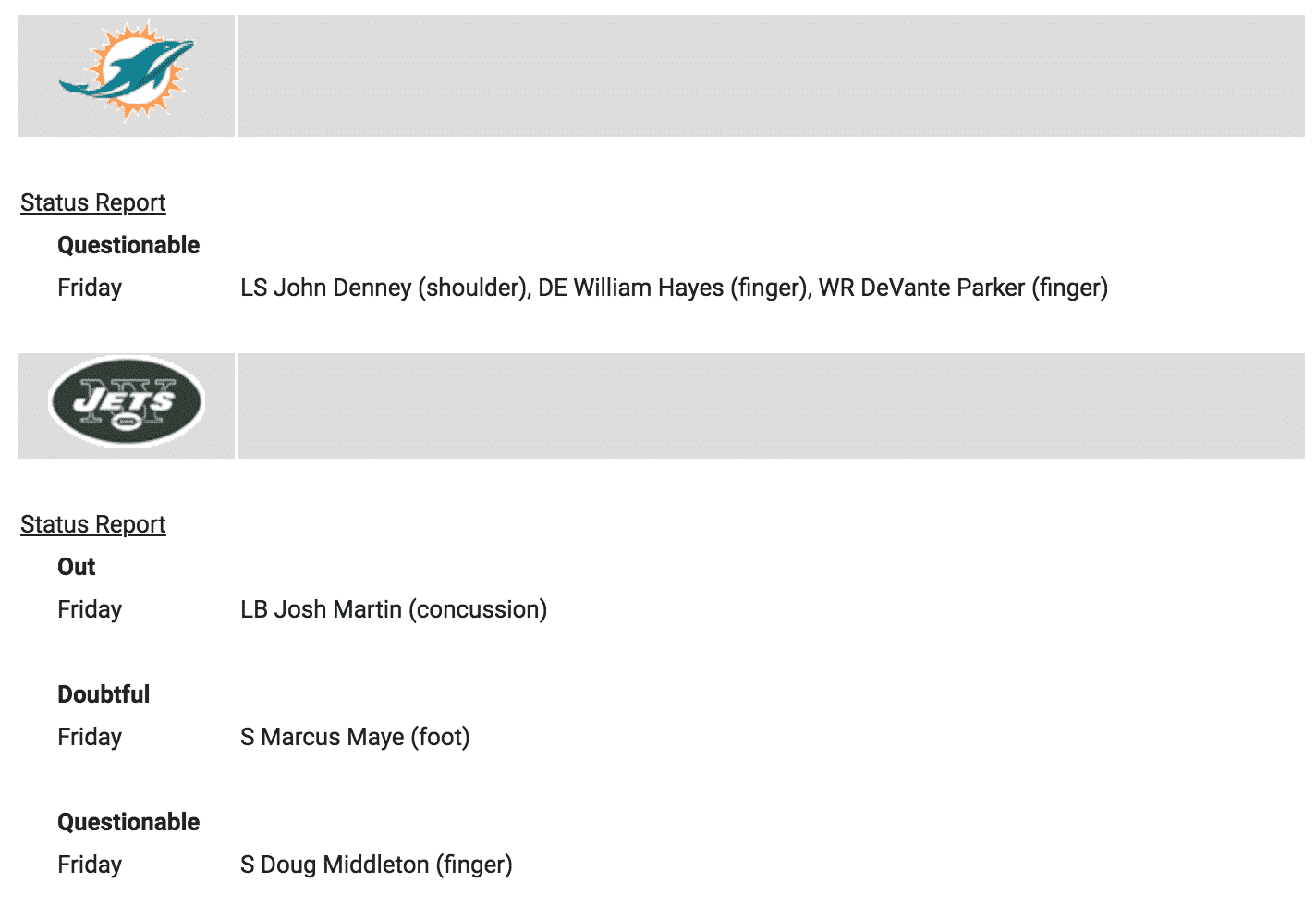 Despite Maye's doubtful status, head coach Todd Bowles hasn't yet put a needle in the free safety balloon, believing if Sunday goes according to plan, there's still a chance he could suit up.
"No, we still (have until) Sunday. We're waiting for him, he's running better," said Bowles after Friday's walkthrough.
In terms of how seamlessly Maye would slide into the defense, the head coach has no fears.
"It wouldn't be difficult, we just want to see how he does on Sunday morning."
Martin is an entirely different story and considering he missed Week 1, the Jets have to feel good about the pass rush that was generated against Matthew Stafford and company.
Jermaine Kearse is suddenly not an injury report individual while Maye's replacement, Doug Middleton, is officially listed as questionable with a finger.
For the Miami Dolphins, long-snapper John Denney, defensive end William Hayes and wide receiver DeVante Parker all find themselves questionable.
The 1-0 New York Jets are set to take on the 1-0 Miami Dolphins this Sunday at MetLife Stadium. Kickoff comes your way at 1 p.m. ET during Week 2 NFL action.