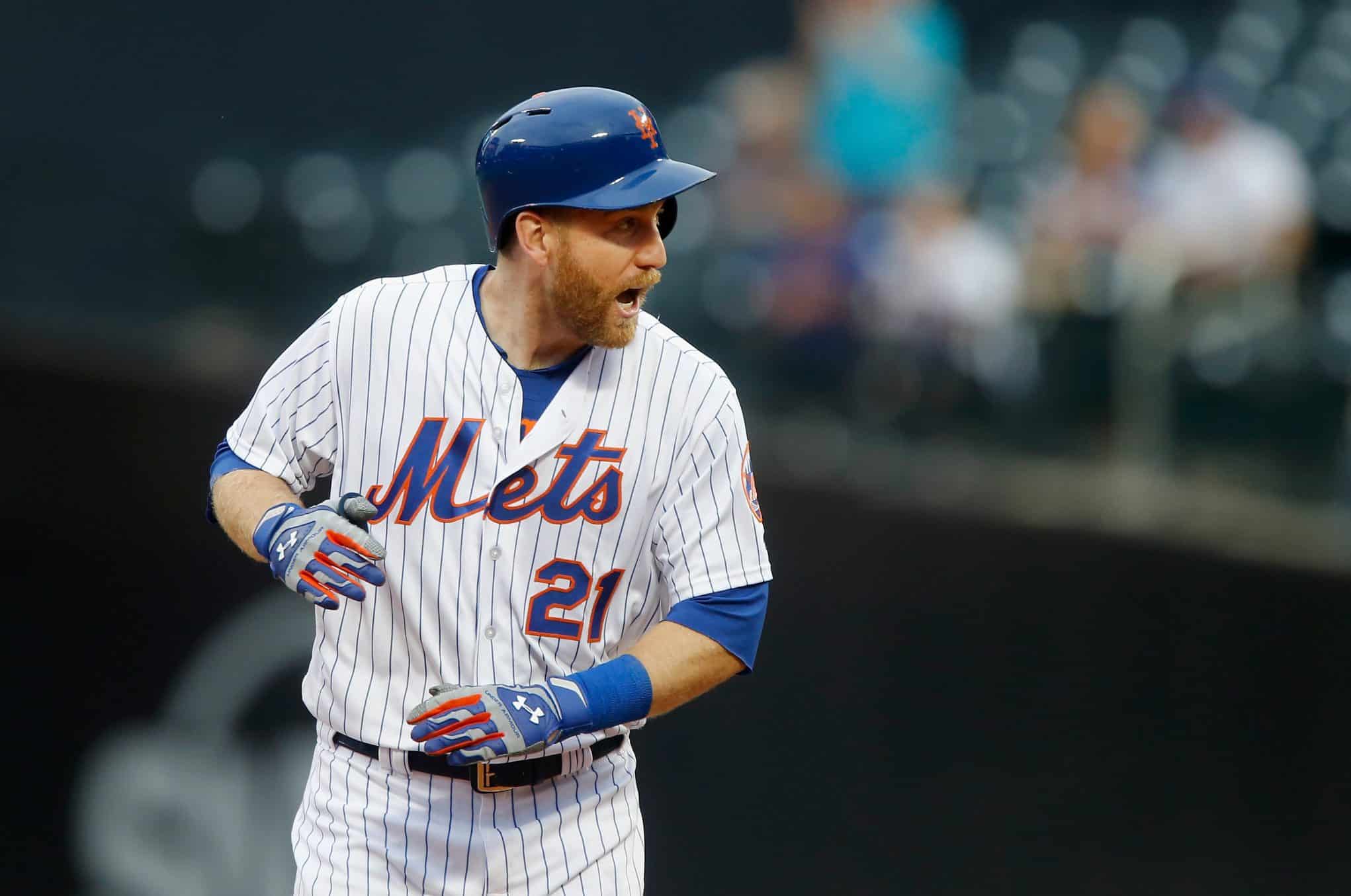 New York Mets third baseman Todd Frazier hit a walk-off home run to end game one of Thursday's doubleheader with the Miami Marlins.
A bittersweet day for fans of the New York Mets got slightly sweeter thanks to Todd Frazier.
After the announcement that captain David Wright would suit up for one final game on Sept. 29, the team had a doubleheader against the Miami Marlins. An emotional roller coaster of a day got a little wilder at the end of game one.
The Mets were one out away from losing the first game when Michael Conforto launched a game-tying home run. After Conforto batted, Todd Frazier, who was signed this past offseason due to the uncertainty around Wright, stepped up to the plate.
The man who can fool umpires was not to be outdone by his young teammates. Frazier got a pitch down the middle and didn't miss it, pulling it over the left field wall to finish the first game with a walk-off home run.
.@FlavaFraz21 didn't exactly send us home, but game one ended on a long ball. ??? #MetsWin pic.twitter.com/0wiXMCp7dZ

— New York Mets (@Mets) September 13, 2018
Frazier got a pitch down the middle from Marlins closer Kyle Barraclough and exploded through it, reaching the original wall from when Citi Field was built. The ball left the stadium fast, leaving more time for the Mets to celebrate with Frazier.
It was a big moment for Frazier, who has had a frustrating first season in Queens. He served two stints on the disabled list, after never going on the disabled list in his first seven seasons in the major leagues. Welcome to the Mets.
When on the field, Frazier has not had the season he is accustomed to. He has slashed only .224/.301/.412, all below his career average. His OBP is the lowest since his rookie season, and his slugging percentage is his second lowest as a major leaguer. However, he won't be thinking about any of that after walking off the game.
David Wright is the story for the Mets Thursday, but Todd Frazier put his mark on the day as well.
Follow Billy on TWITTER