ESNY has your Fantasy Football Week 2 waiver-wire targets who are unowned in over 50 percent of leagues.
Week 1 is in the books and it's important to start looking to see who's available in your league on the waiver wire. There are six players who I believe can be difference makers and can help you make the playoffs.
Injuries and opportunity are key when you are looking to add players. If a starting running back gets injured, I look at who their back-up is and look to add them. Remember, if you add one of these players, that doesn't mean you have to start them next week. You can add them for depth or you can trade them to someone who believes they will become every week starters.
Let's look at who you should add for Week 2 and beyond:
Aaron Jones, Running Back, Green Bay Packers (Available in 58 percent of ESPN leagues)
Aaron Jones is the most talented running back on the Green Bay Packers. He will miss next week because of a suspension but he will be back in week three. Aaron Rodgers is hurt and I expect that the team will lean on the running game a little bit more once Aaron Jones returns from suspension.
Jones averaged 5.5 yards per carry last season in limited work and without Aaron Rodgers playing for most of that time. Even if Jones gets around 60 percent of the workload when he comes back, he will be the goal-line back for a team that lacks red-zone targets besides Davante Adams.
Add him now. After this week, he could be a flex-play or a second running back who you can rely on for the season.
George Kittle, Tight End, San Francisco 49ers (Available in 74 percent of ESPN leagues)
George Kittle lead the team in targets (9), receptions (5) and yards (90) against one of the toughest defenses in the league in the Minnesota Vikings. He showed at the end of the last year that he and Jimmy Garoppolo had a connection and it looks like that has continued into 2018. With the injuries to Greg Olsen and Delaine Walker, Kittle is a top 10 option at the position who has the upside to finish inside the top five.
Quincy Eunwa, Wide Receiver, New York Jets (Available in 90 percent of ESPN leagues)
Quincy Enunwa was targeted 10 times on Monday night. The Jets only threw the ball 21 times and no other player was targeted more than three times. Enunwa is already a flex play and he could become a top 20 receiver by the end of the year. I would have him as your top waiver wire priority this week even if you don't need help at receiver.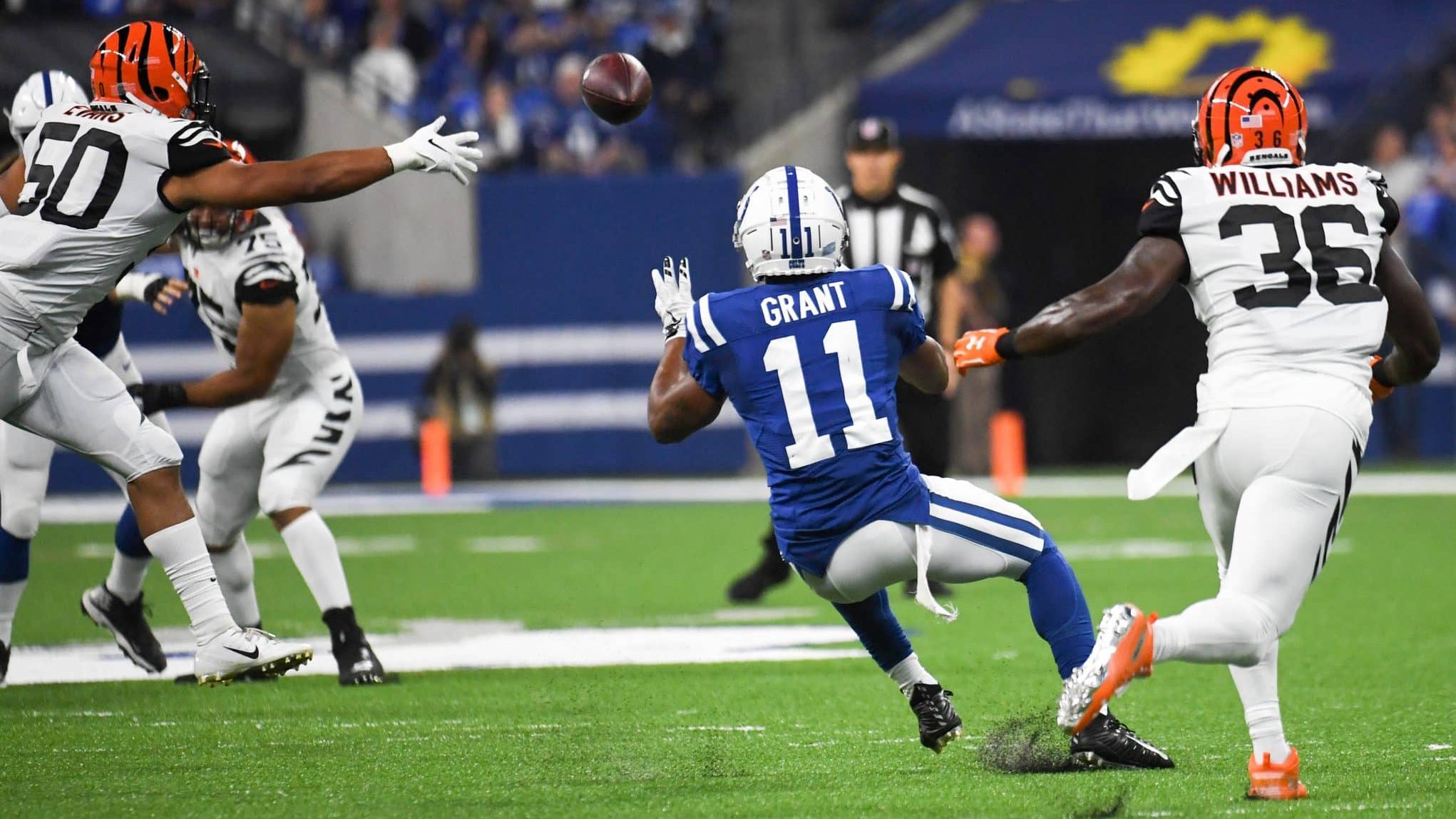 Ryan Grant, Wide Receiver, Indianapolis Colts (Available in 90 percent of ESPN leagues)
If you play in a PPR-league, Ryan Grant needs to be added to your roster. He had eight receptions (lead the Colts) and had 59 receiving yards. The Colts have no running game and their defense could be the worst in the league which will lead to the Colts throwing the ball early and often. Andrew Luck will be throwing the ball over 40 times a game and Grant will be a solid PPR play for the rest of the season.
T.J. Yeldon, Running Back, Jacksonville Jaguars (Available in 91 percent of ESPN leagues)
T.J. Yeldon is the top running back to pick up after Week 1. Leonard Fournette suffered a hamstring injury that forced him to leave the game against the New York Giants. Hamstring injuries can linger all season and Fournette could be forced to missed multiple weeks.
Yeldon is a three-down back who excels at catching the ball out of the backfield. He caught three passes and scored a touchdown last week and he could be a strong flex play until Fournette returns healthy.
If you own Leonard Fournette, you need to make sure that Yeldon is on your roster for the rest of the season.
Willie Snead IV, Wide Receiver, Baltimore Ravens (Available in 94 percent of ESPN leagues)
Willie Snead led the Ravens in receiving yards (44) and was tied for the team lead in targets (6) for week one, he also scored a touchdown. Snead has always been a solid receiver and after battling injuries last season in New Orleans, he seems to have found a home in Baltimore.
The Ravens don't have much talent at wide receiver and Snead seems to have a good rapport with Flacco. The Ravens passed the ball the eleventh most in the NFL last season and Snead could turn into Flacco's security blanket.