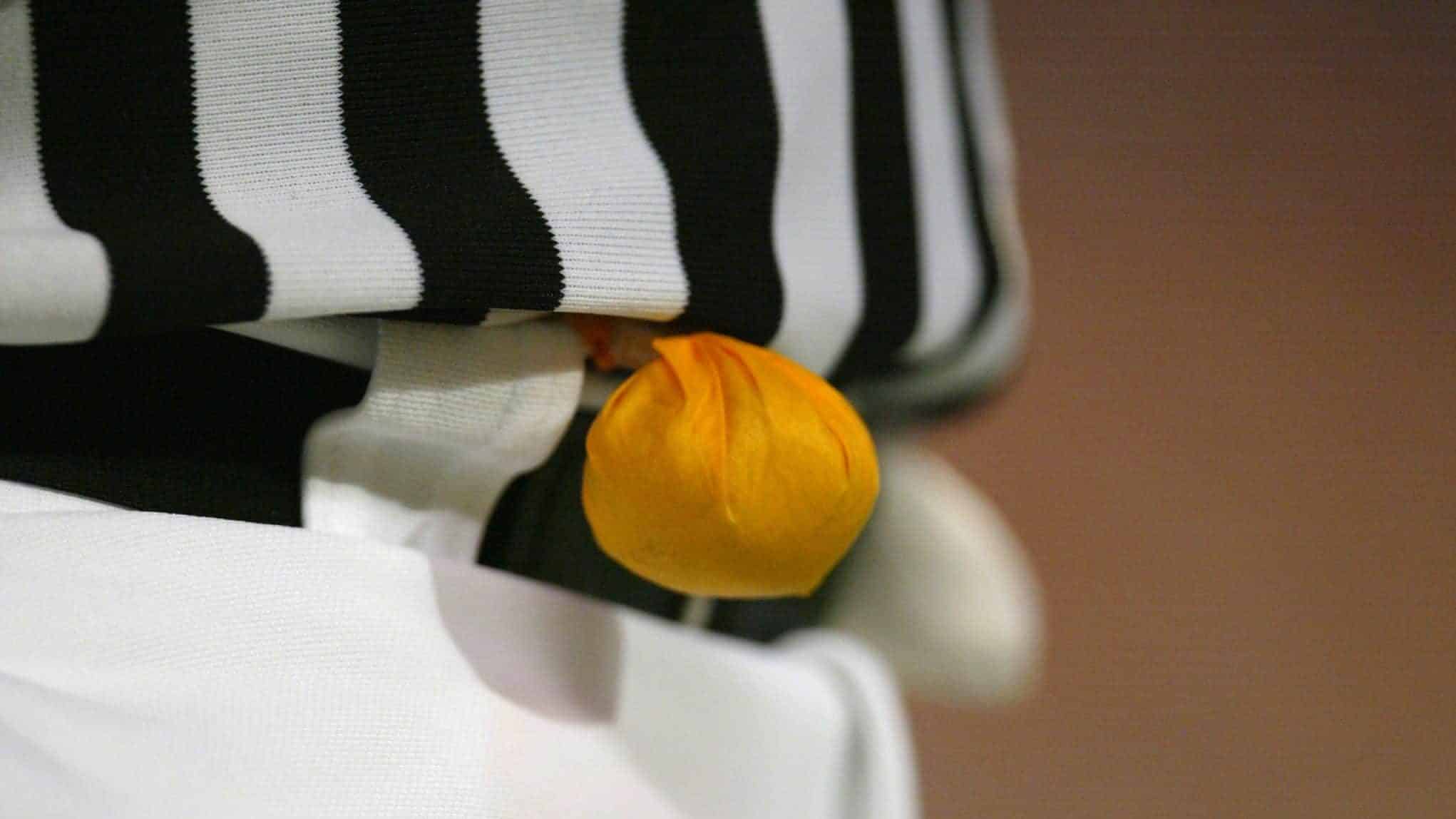 History went down in West Point on early Saturday afternoon, as Aidan Alves became the first punter to be struck down by the targeting rule.
WEST POINT, NY — If you're a college football fan, now, and probably only now, you've probably seen it all.
Liberty punter Aidan Alves, a redshirt freshman, was ejected from Saturday afternoon's game against the Army Black Knights, for targeting, more than likely becoming the first punter to be removed from the game based on college football's most polarizing rule.
The infraction occurred late in the first quarter, with Liberty down 7-0. After a three-and-out ended with Alves' services being called upon, the Dillsburg, PA native went down in infamy, stopping Mike Reynolds' 22-yard return in ill-advised, not to mention dangerous, form.
LIBERTY'S PUNTER OUT HERE HEAD HUNTING

(he was ejected) pic.twitter.com/hRR1xgKQzD

— Barstool Sports (@barstooltweetss) September 8, 2018
Alves makes little effort to tackle with his arms, leaning forward with his head to stop the return. The game entered a media timeout shortly after the play, but a review was conducted to check for targeting. With targeting carrying a 15-yard penalty and an ejection for the guilty party, Army got to start with the ball 31 yards away from the end zone. They took immediate advantage, with fullback Darnell Woolfolk going 26 yards just two plays later to give the Black Knights a 14-0 lead.
Former NFL punter Pat McAfee, known for pointing out big plays or hits from his kicking brethren, took to Twitter to analyze the hit and ensuing penalty.
I'm hearing Liberty's punter got ejected for being too vicious.. can someone send me a video of that? NEED to make a #ForTheBrand video of it.

— Pat McAfee (@PatMcAfeeShow) September 8, 2018
? A PUNTER WAS EJECTED… I REPEAT.. A PUNTER WAS EJECTED #FORTHEBRAND pic.twitter.com/5YuoTGlopa

— Pat McAfee (@PatMcAfeeShow) September 8, 2018
"Tackled by the punter!" McAfee excitedly declares in the video. "As if he didn't know he had arms and legs!"
Introduced in 2013, the targeting rule was created to reduce helmet-to-helmet hits. Should the penalty occur in the second half of a game, the offending player is forced to sit out the first half of the next game as well. Tthere have been several variations to the rule, with instant replay now used by officials to enforce or repeal calls.
Liberty kicker Aaron Peart took over Alves' punting duties for the rest of the game.