The New York Jets showcasing young Sam Darnold is an exciting breath of fresh air. Just please don't think this is something new. 
FLORHAM PARK, NEW JERSEY—The laid back Southern California surfer dude so excited to take his arm talent east to the big city—this is the narrative, mind you, involving a team steps from the greatest city in the world who's gone nearly half a century without a franchsie stud at the position.
Can it get any better than that?
On Monday, Labor Day 2018, New York Jets head coach Todd Bowles made it official. He named young Sam Darnold the Jets starting quarterback.
"It was close obviously," Bowles proclaimed after pracitce on Monday. "Sam had a good preseason. We weren't holding him back, but we weren't rushing him at the same time. He still has some things to learn, but his poise in the pocket and the way he grasped the offense coming in right away and the guys gathered around him and absorbed him coming and playing football. He gives us a very good chance to win."
Jets fandom, rightly so, remains in a locked state of ecstasy as finally, the savior has arrived. Never have the Jets been in this situation in relation to the attempt to replace Joe Namath—so they say.
Not so fast. Just nine years ago, the franchise was literally in this exact situation.
Mike Tannenbaum, with a fresh-faced Rex Ryan at the helm, decided to trade up to the No. 5 spot to, yes, draft a So-Cal USC quarterback stud whose age absolutely registered on the younger side of the league—all like Darnold.
Of course, nobody associates Mark Sanchez with Sam Darnold and for history-serving reasons. Though he's atop the organization leaderboard with four playoff victories (all coming on the road during his first two NFL seasons), the kid rapidly flamed out.
That doesn't this very same burgeoning feeling of young quarterback victory didn't exist just a short nine years ago. The way everybody's spinning the Darnold narrative has Namath and a bunch of decades never once lighting a fire under the fandom's ass by way of the signal-caller.
It just isn't true. Darnold is a No. 3 pick. Sanchez was a No. 5.
Attempt to think back to the year of 2009. The Sanchez hype was all-too-real. In digging a little deeper, both Chad Pennington and Ken O'Brien were first rounders.
The Jets have been in this situation before. In fact, which organization has started more rookie quarterbacks over the last decade? Throwing Geno Smith into the pile makes three for this such organization in nine seasons. Pretty incredible.
Fans have become excited over this proposition a few times in organizational history. The outcomes have simply just all been the same: ultimate disappointment.
The major "at the time" difference between the drafting of Sanchez and Darnold comes when analyzing the overall talent at the position in the pool. Sanchez was a clear No. 2 guy to stud Matthew Stafford. Darnold was one of four studs in an unusually loaded pool.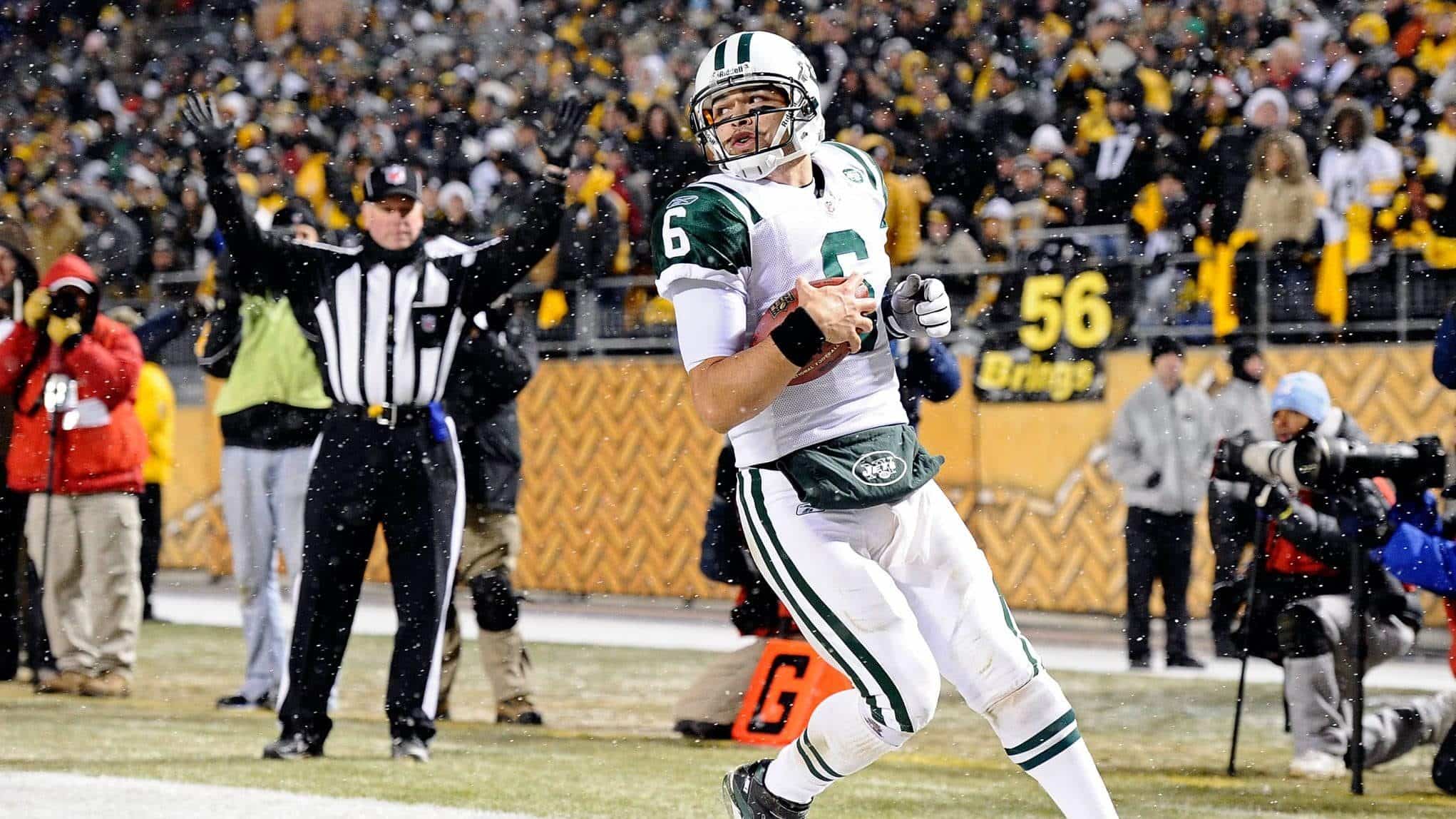 This is a major sticking point when Jets fans dream about 2018 feeling far different than 2009.
Still, it'll ultimately come down to the development of young Sam Darnold. Up to this point, you couldn't have asked for a more perfect professional vibe from a 21-year-old kid.
"It's going to be fun…." Darnold said Monday. "I know we're going to win football games. It's going to be fun for a long time here in New York."
Yes, be excited about the new kid on the block. No, this isn't unique for the organization as just nine years ago, a failed top five QB traveled through the system.
Will it turn out differently this time? Emotions say yes. The overall talent of the specimen says yes. Everybody with a stake hopes so.
Just remember this: nine years ago we all thought it was different then as well.
We've seen this story before. Darnold, Bowles, Bates, Maccagnan and even Woody and Chris all need to now take the real step in making it happen.