The Rutgers Scarlet Knights put forth an impressive performance on Saturday in the 2018 season opener in Piscataway, New Jersey.
PISCATAWAY, NEW JERSEY—The Rutgers Scarlet Knights won't earn any poll votes for a home win over Sun Belt cellar-dweller Texas State, but considering their previous September featured a loss to Eastern Michigan, they'll undoubtedly take any progress they can get.
Raheem Blackshear and Jonathan Hilliman combined for 122 rushing yards and four touchdowns, and the Knights rolled to a 35-7 victory over the Bobcats on Saturday afternoon at HighPoint.com Stadium.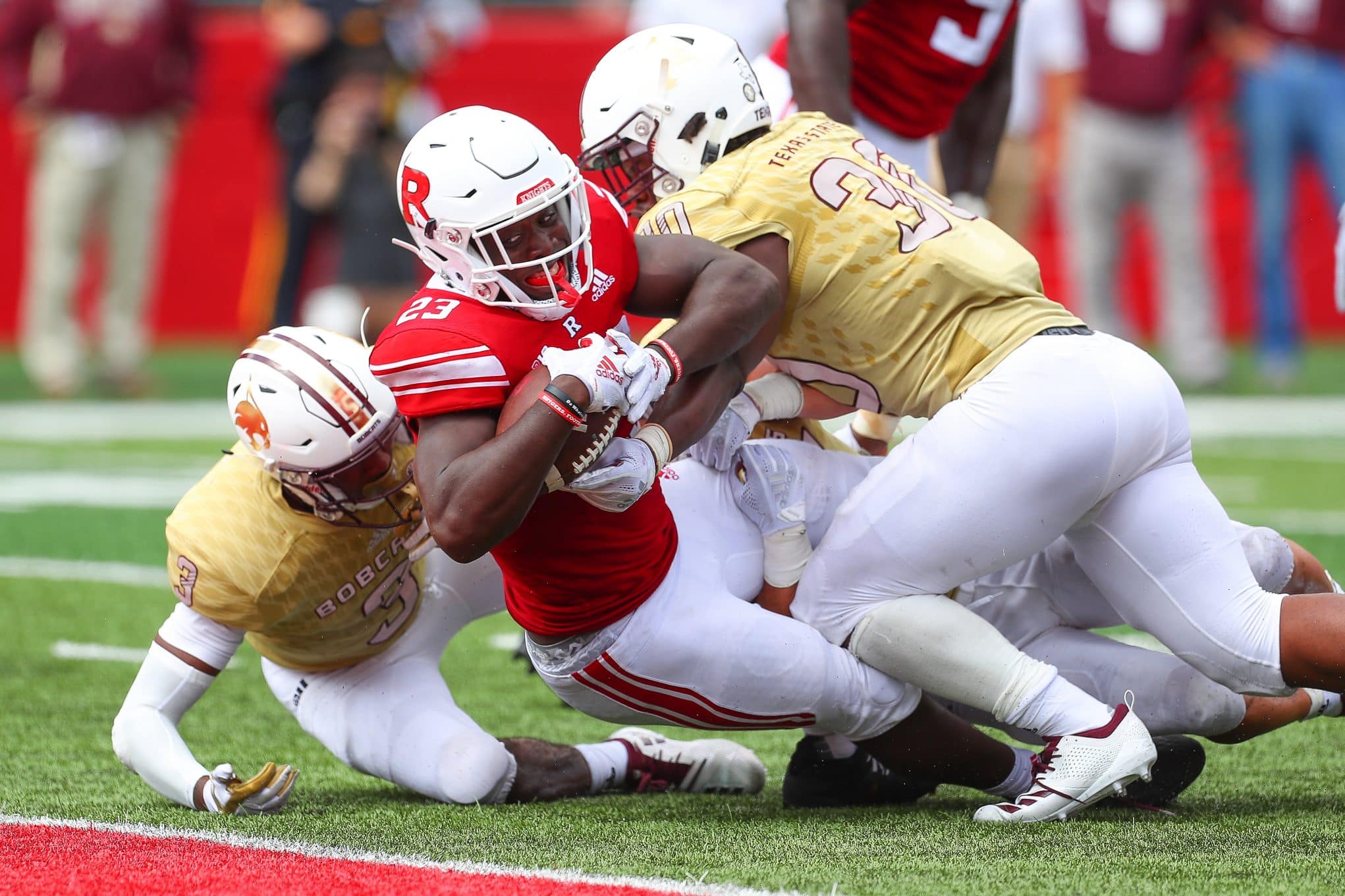 3rd Star: RB Jonathan Hilliman
In his first game as a Scarlet Knight, the Boston College graduate transfer made his impact felt immediately, with 60 yards on 15 carries, two of them going for scores. The latter touchdown was the 30th of Hilliman's collegiate career.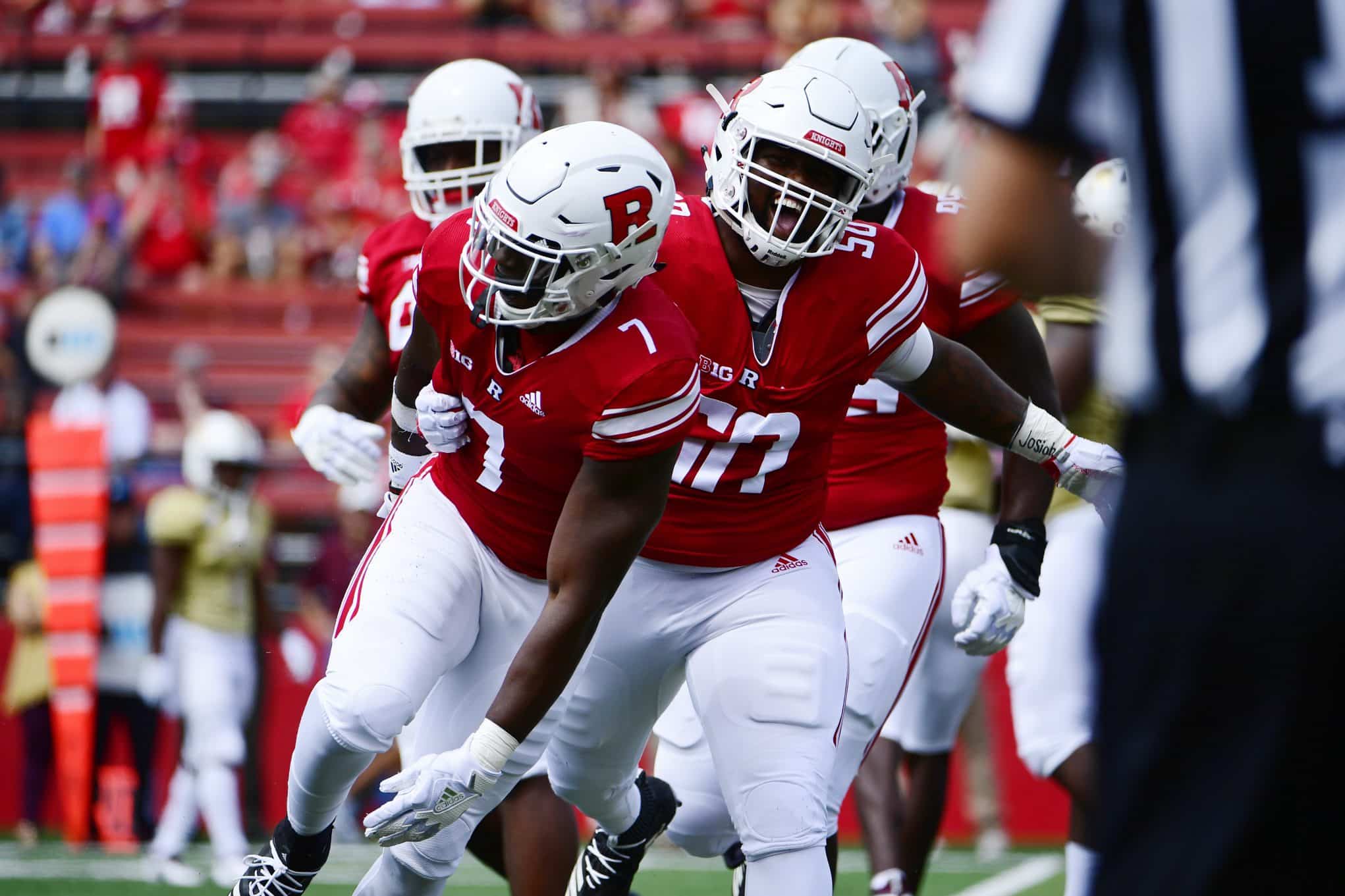 2nd Star: DE Elorm Lumor
The strong defensive effort from the Knights, the unit allowing no points on the afternoon, was led by Lumor, who picked up four tackles, including the team's first sack of the season. Additionally, he recovered a Texas State fumble, setting Rutgers up deep inside the Bobcat red zone, and also blocked a field on the first defensive drive that held a 7-0 lead.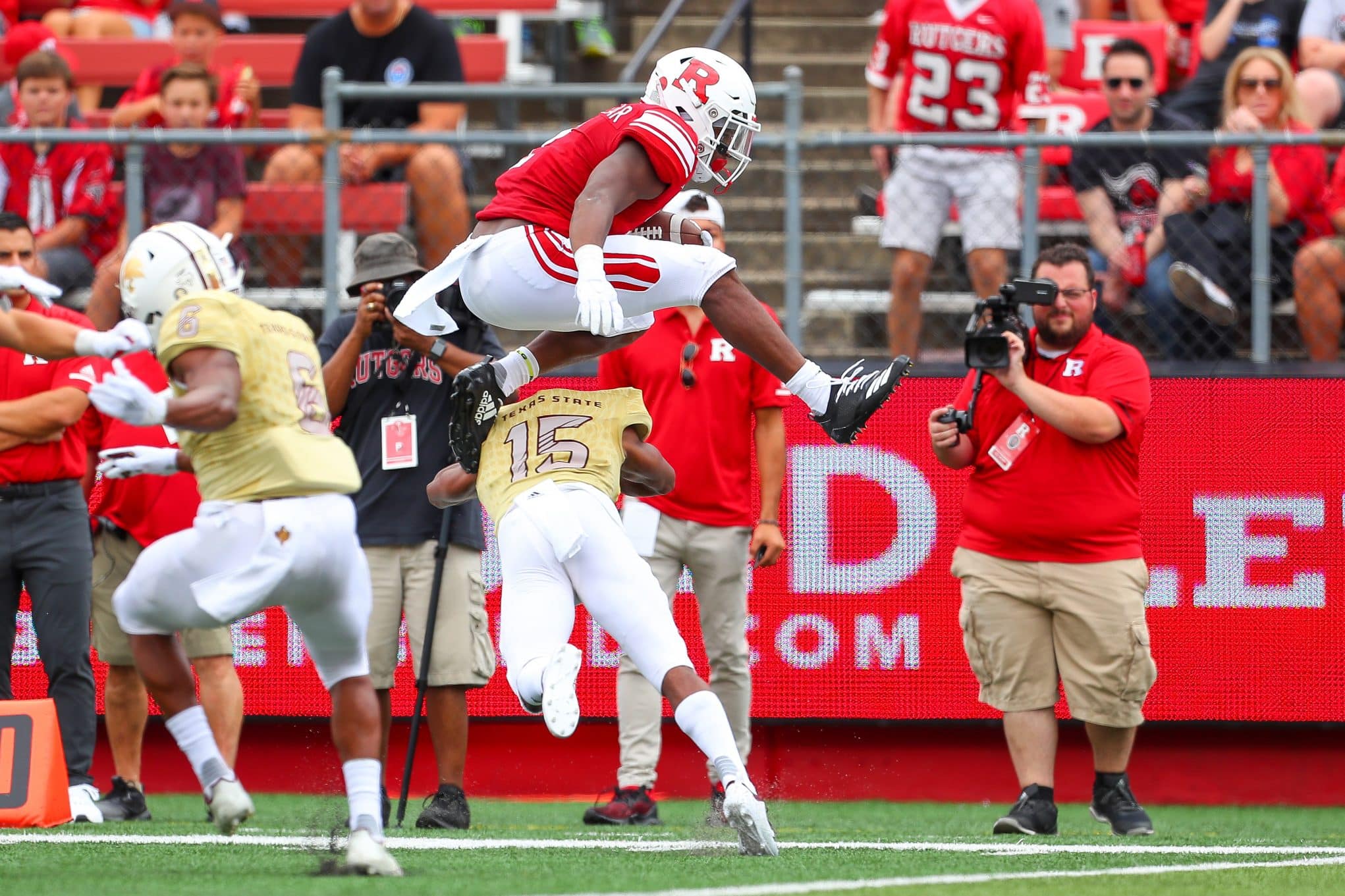 1st Star: RB Raheem Blackshear
With the Knights working with a true freshman quarterback under center, Blackshear made sure the offensive transition was as smooth as possible. He would end the game with 151 all-purpose yards, including 62 on the ground, 56 in the air, and 33 more via return.
.@RFootball took care of bidness against Texas State, and you can get full highlights from the win below: pic.twitter.com/IEfi0Hc1BA

— Rutgers On BTN (@RutgersOnBTN) September 1, 2018
How It Was Decided
With Rutgers up 21-0 in the third quarter, the Bobcats suddenly made things a tad interesting, as linebacker Kordell Rogers took back Sitkowski's second interception of the day back 51 yards to cut the lead to 21-7. The Scarlet Knights methodically responded with a 13-play, 75-yard drive concluding with an eight-yard punch-in from Hilliman. Sitkowski enjoyed a nice recovery, going 4-of-5 for 32 yards on the possession.
Game Notes
Rutgers ended a two-game opening weekend losing streak, and picked up their first against an FBS opponent in Week 1 since 2014 when they topped then-#14 Washington State.
The true freshman Sitkowski would finish the game 20-for-28 for 205 yards with one touchdown and three interceptions.
The Knights suffered a tough injury loss, as Blessuan Austin, who missed a majority of 2017 with a September injury, did not return after an injury sustained on an interception. Austin finished second in the Big Ten in passes deflected in his sophomore year of 2016.
What's Next
The Scarlet Knights will open Big Ten play early, hitting the road to take on the Ohio State Buckeyes in Columbus next Saturday (3:30 p.m. ET, BTN). Despite missing head coach Urban Meyer, who is in the midst of his three-game suspension to open the year, Ohio State rolled to a massive lead over Oregon State at home on Saturday. The Buckeyes, ranked fifth in the AP preseason poll, have dominated the series thus far, winning all four meetings, including a 56-0 shellacking last season.
.@RFootball took care of bidness against Texas State, and you can get full highlights from the win below: pic.twitter.com/IEfi0Hc1BA

— Rutgers On BTN (@RutgersOnBTN) September 1, 2018
That's a power move by Jonathan Hilliman and a @RFootball TD, too. pic.twitter.com/REnGd3Mc6T

— Rutgers On BTN (@RutgersOnBTN) September 1, 2018
Follow Geoff Magliocchetti on TWITTER