Although the starters are not expected to play, there's still plenty to watch for on Thursday night as the New York Giants face the Patriots in their preseason finale.
EAST RUTHERFORD, NEW JERSEY—The New York Giants will wrap up their preseason on Thursday night as they take on the New England Patriots at MetLife Stadium.
The starters are not expected to play, but there's a lot at stake in Thursday night's game as players try to make a last impression as they hope to make the 53-man roster.
Here's what to watch for in the Giants preseason finale against the Patriots:
Backup wide receivers
Odell Beckham Jr., Sterling Shepard and Cody Latimer are locks to make the roster, after that it's anybody's guess. Hunter Sharp and Kalif Raymond helped their case last week with their special teams play. But Russell Shepard, Roger Lewis, Travis Rudolph, Alonzo Russell, Marquis Bundy, Amba Etta-Tawo and Jawil Davis have shown they can make plays in training camp and are in contention to make the roster.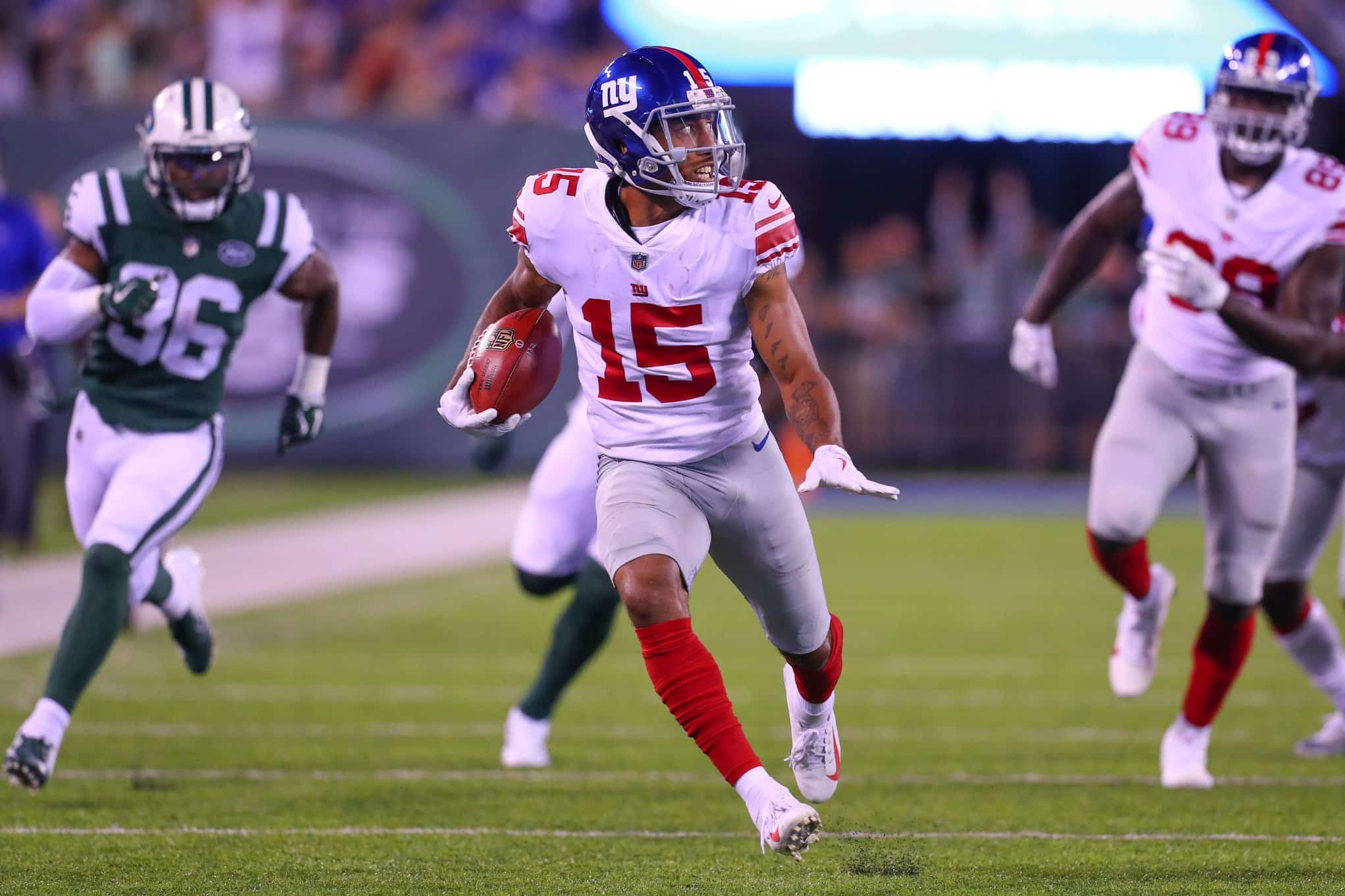 Deciding which receivers to keep and which to let go will be a difficult decision for the coaching staff. Expect all of the receivers to see extension action on Thursday, and the two or three that performs the best could be the ones that make the roster.
Running backs
Based on what we saw at practice on Tuesday it appears the only running backs that will see action Thursday night will be Wayne Gallman, Jalen Simmons, Robert Martin and Jhurrell Pressley.
Gallman is a lock to make the team along with Saquon Barkley and it appears as if Jonathan Stewart will be on the final roster as well.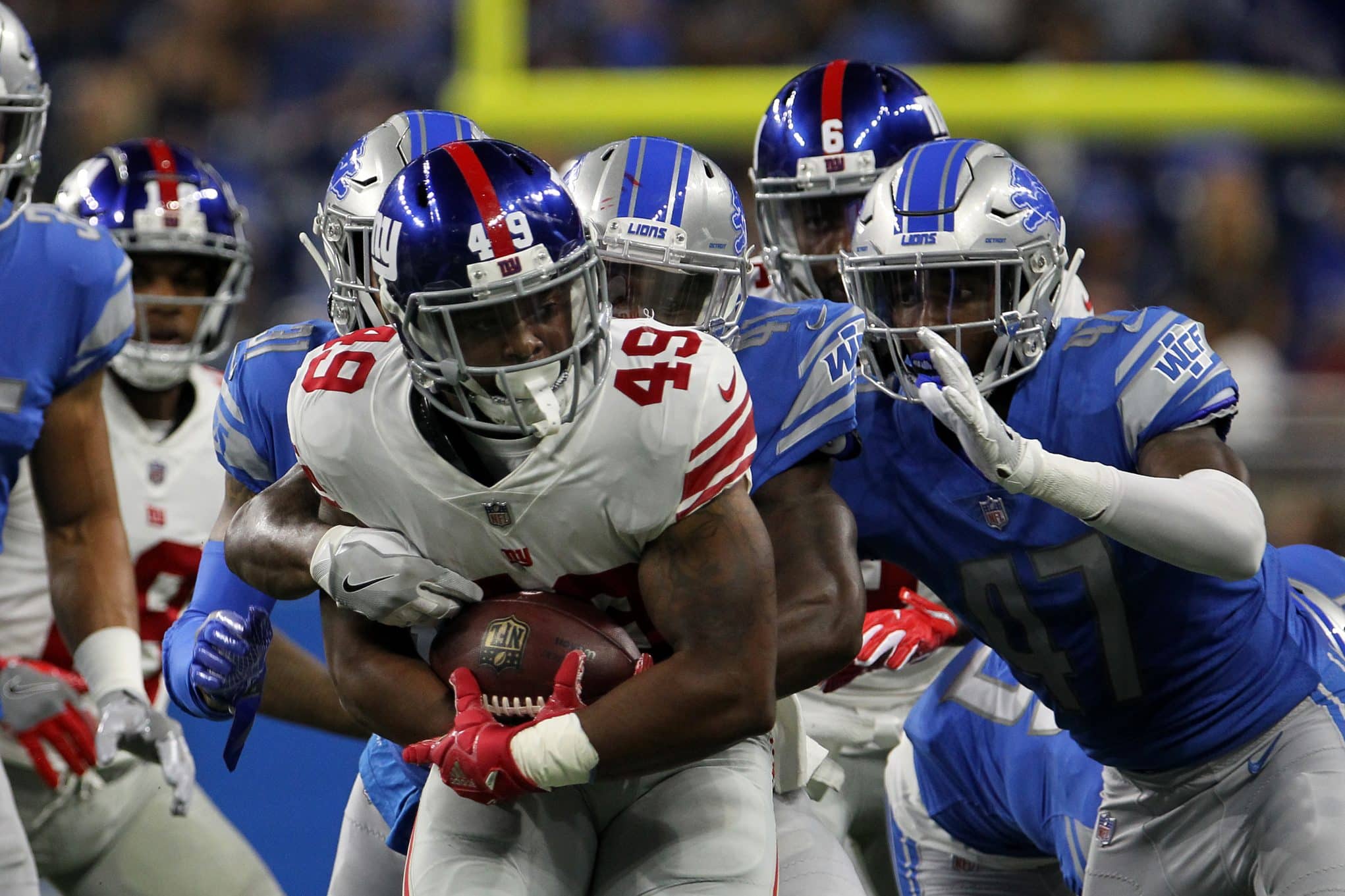 The Giants will give Barkley an extensive workload this season so they'll likely keep only three or four running backs on the roster. So it's imperative that Simmons, Martin and Pressley make the most of their opportunity and shine on Thursday night.
Davis Webb
With Eli Manning having never missed a game due to injury in his career, this could be the last time in 2018 that Davis Webb can instill faith that he can one day be Manning's successor. Webb should play most if not all of the first half behind the second string offensive line.
If he can lead the team to a few scoring drives it will help provide reassurance that the Giants made the right decision by not taking a quarterback with the second pick in the draft.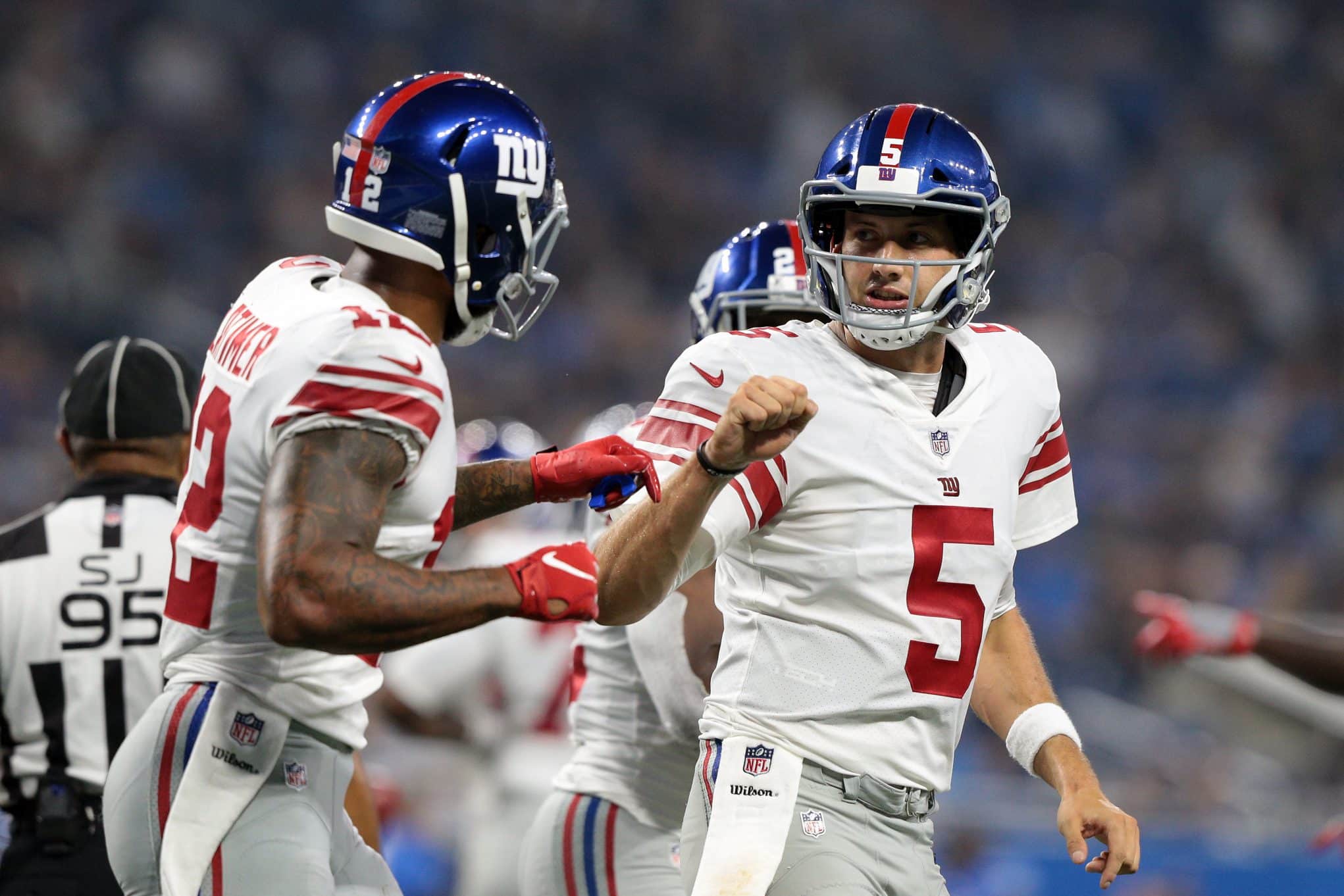 William Gay
Another tight position battle for the Giants is how many safeties they'll keep. Landon Collins and Curtis Riley are the starters, and behind them are a plethora of talented safeties in Michael Thomas, Darian Thompson, Andrew Adams and William Gay.
The veteran Gay was originally brought in to play corner, but the Giants moved him to safety early in training camp. It's unlikely the Giants keep six safeties so if the 33-year-old Gay doesn't have a solid game Thursday night he might be on the outside looking in when the Giants announce their 53 man roster.
Chad Wheeler
Wheeler place on the team is solidified as if something were to happen starting tackles Nate Solder or Ereck Flowers, Wheeler will be the player that will step in. He should see extensive game action on Thursday to prepare him as much as possible in case they need him to step in during the regular season.