New York Giants superstar, Odell Beckham Jr. spoke with the media on Tuesday about his contract and he's ready to be a leader.
It's been a long road for New York Giants superstar wide receiver Odell Beckham Jr. to become the NFL's highest-paid wide receiver.
He had to deal with and recover from a fractured ankle that ended his 2017 season in Week 5. He had to deal with offseason trade rumors and had to show his owner, new head coach and general manager that he was fully recovered from his ankle surgery.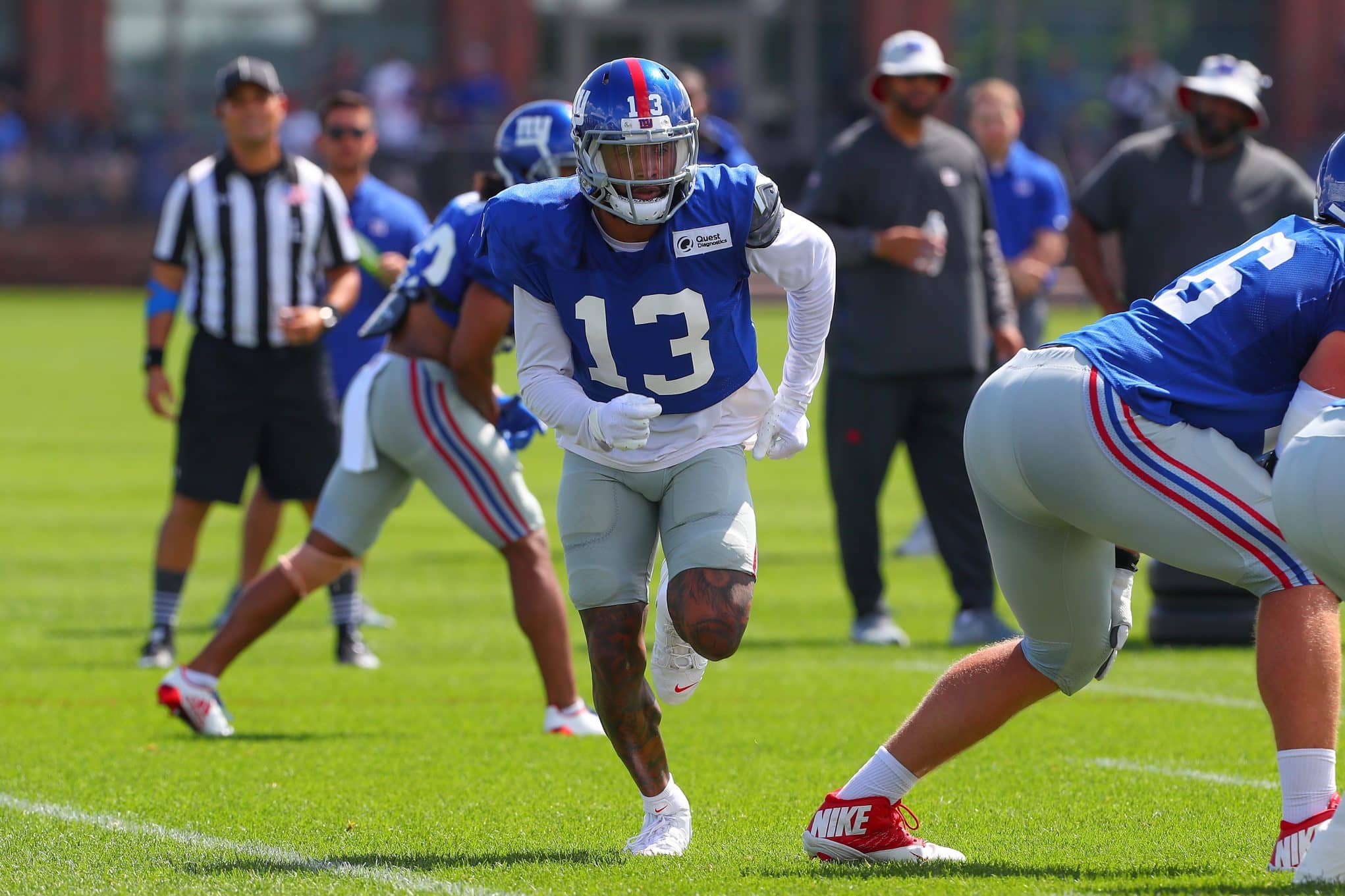 But on Monday, Beckham's contract came to fruition as he and the Giants agreed to a five year $95 million deal with $65 million guaranteed. This makes him the highest paid wide receiver in NFL history. On Tuesday, Beckham spoke to the media for the first time since signing his record-breaking contract and one of the first things he spoke about was being relieved the contract negotiations are over.
"I just wanted to get the contract done, whatever was going to happen with it was going to happen. It's not like it's going to change the way that I want to play and the way that I want to perform. I'm more, like I said, relieved to get it done and just be able to start a new chapter of my life. It's exciting, and I'm very thankful for where I'm at."
Beckham was asked if this new deal puts added responsibility and pressure on him.
"I don't know if it puts any extra that I haven't already put on myself. Coming in early in training camp, being able to be here and knowing where I'm at in life, and knowing that I do need to be a leader, and there are guys that are watching me and I need to be there on days that I need to be bringing energy somewhere else. I don't know if it's any extra responsibility that I didn't already put on myself going into this year, year five, being a vet. I couldn't say it was any extra, but I know that my goals are if not the same, higher. I just want to be able to be my very, very best."
More from @OBJ_3 talking about his contract @EliteSportsNY #GiantsPride #NYG pic.twitter.com/vFo6qX8a0F

— Jason Leach (@JasonKLeach) August 28, 2018
It goes without question that from the moment Beckham reported to the Giants facility for OTAs that he has seemed more mature, and happy to be back with his teammates.
You can tell his teammates are happy he's back as well and got a new contract based their reaction on the video that Sterling Shepard took once Beckham's new deal was reached.
congrats to my brudda couldn't be more proud been solid since day one helped me a lot on my journey… you deserve it…MONEY MONEY MONEY!!!! @OBJ_3 pic.twitter.com/cncsmI7IfB

— Roger Lewis (@OttoLewis_) August 27, 2018
Now that he has his new contract, it's only a matter of time before Beckham is one of the Giant team captains. Whether it happens this season or down the road, it will eventually happen. You don't make that type of financial commitment to a player without expecting him to be a leader.
Next up for Beckham will be going up against one of the best cornerbacks in the league in Jalen Ramsey and the rest of the Jacksonville Jaguars defense on Sept. 9.