There's one undeniable reason for why the New York Jets simply cannot name Teddy Bridgewater the starting quarterback during this 2018 NFL season. 
FLORHAM PARK, NEW JERSEY—The swell is undeniable. The noise cannot be tuned out. The under-the-radar "Teddy Bridgewater as starting quarterback" movement can no longer be ignored.
Listen, it isn't surprising. To have a fanbase sporting a select portion looking to unintentionally ruin a great quarterback situation can't shock anybody concerning how drastically different this summer's played out.
For the first time in forever, the New York Jets quarterback situation isn't dire. In fact, the 180-degree turn has the organization currently employing two legitimate starting quarterbacks.
It's something nobody could expect such a QB-starved fanbase to handle properly the first time around.
Teddy Bridgewater and Sam Darnold. Teddy B. and the No. 3 golden child. Both have played well this August and both have a legitimate claim to the starting throne. There's just one little sticky situation on the side of Teddy that makes it silly to call for Bridgewater as the starter.
The man is on a one-year deal. End of story.
When an organization is looking for a franchise stud, one-year deals mean nothing. Of course a franchise stud could come from a one-year deal (in having to sign him to big bucks eventually). An NFL team would do or try just about anything to get that next guy at the most important position in sports. But what's the point in starting a quarterback on a one-year deal when the future is already in-house?
Think about it. Let's assume Bridgewater blows up in 2018. Let's say he finishes with 25 touchdowns to just eight interceptions and over 4,000 yards while leading the Jets to a miraculous 10-win season.
What are you going to do after the season, sign the man to a long-term deal? It makes no sense to do so after giving up the assets they did to move up from six to three.
At that point, Teddy has resurrected his NFL career and is in firm position to assume his rightful place as a franchise quarterback. And at that point, he's no longer a Jet. He's a free-market dude ready to cash in.
Do you understand the big bucks he'd command next offseason? It'd be outrageous.
Should the Jets actually go the blasphemous route of changing courses which includes signing Teddy B. to a long-term deal while looking to shop Darnold, they've already shot themselves in the foot.
Darnold is under contract for a modest portion of the salary the next four seasons. Under this stranger-than-fiction scenario, Bridgewater's new deal would trump Darnold's while eating up a significant percentage of the cap.
Why even mess with this route when both quarterbacks, at the very worst (when looking at it from the Bridgewater angle), are similar in talent? No sane NFL personnel decision-maker would. In fact, the only chance Bridgewater had of winning the job this summer was if Darnold found himself injured or fell under the horrid Christian Hackenberg category of "not even close to ready for primetime."
It's clear that's not the case. Not only is Darnold ready for primetime, he's at the very worst the equal of the veteran wearing No. 5. And he's only 21 years of age. The only chance Teddy B. as the starter would make any sense is if he was on at least a two or three-year deal worth modest money. Only then could a legit conversation commence.
Imagine the Jets start Teddy and he plays an average brand of ball. All that did was take away valuable experience Darnold could have otherwise taken advantage of.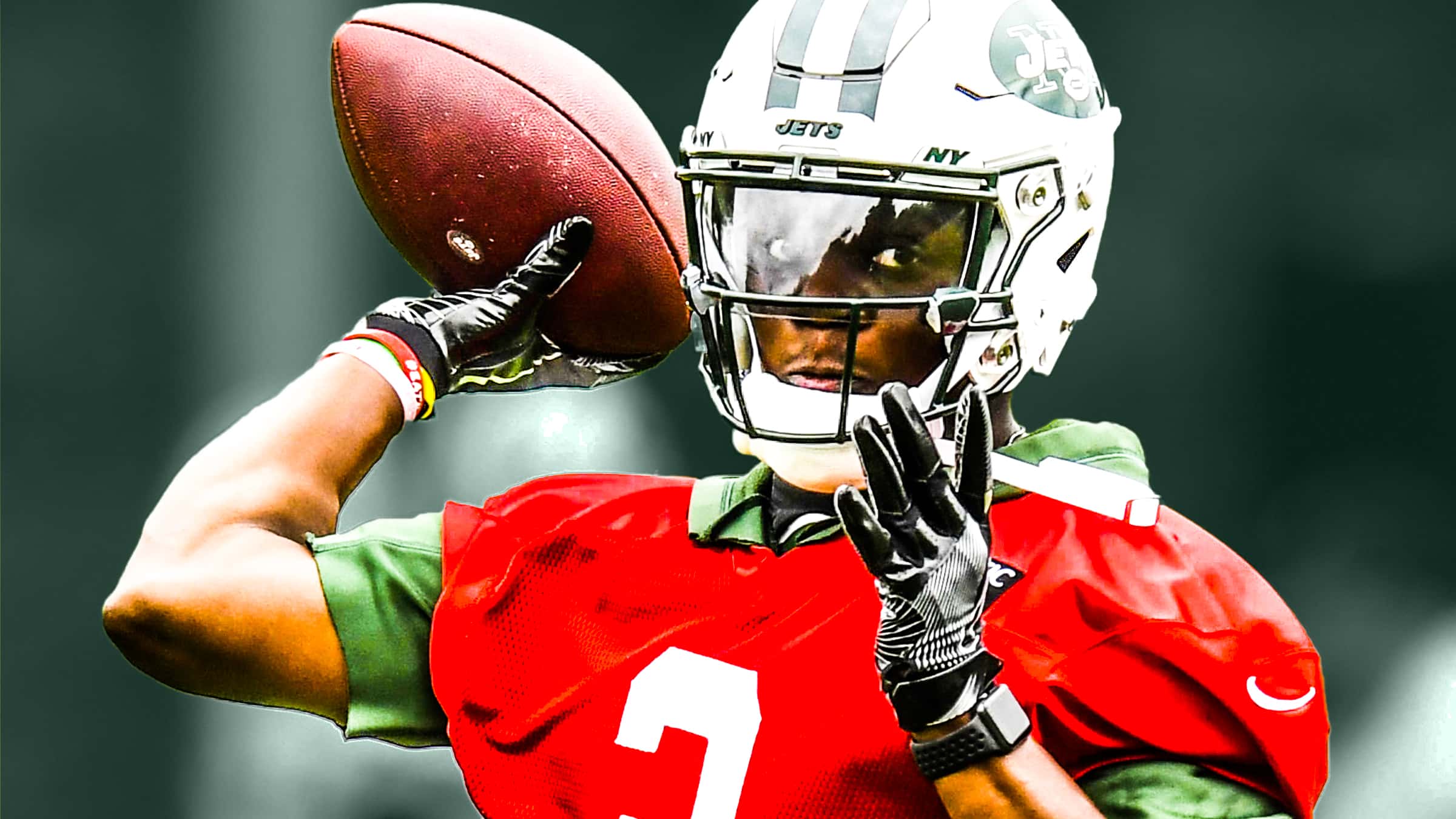 The offensive line is, no doubt, a major issue. Save for that situation, there lie zero positives in intentionally holding Darnold back. Forcing the youngster to sit in an intentional manner with the mindset of developing properly is a massive myth perpetrated on the NFL public.
So what Aaron Rodgers has found incredible success after sitting a few years behind Brett Favre. Peyton Manning started from the word "go." Who's to say Rodgers wouldn't be an even greater player today if he played from the jump?
This is the NFL. There is no farm league and there is rarely a tomorrow. The best player at the position will usually be chosen. Darnold should only be held back if he is truly incapable of holding down the fort.
Bridgewater is a nice quarterback. He's a guy all of Jets fandom is rooting for. At 25, he's also still young enough to find a real home and assume franchise quarterback status.
It just won't be in New Jersey.
On a one-year "show me" deal, the negatives far outweigh the positives as it relates to starting Teddy Bridgewater. Sam Darnold is the New York Jets present and future. The kid is, by far, the most talented arm on the roster.
Stop fighting it. A true 21-year-old franchise quarterback is finally in-house and looking phenomenal. Don't overthink it.