Due to these three critical reasons, the New York Giants may just regret selecting Saquon Barkley at No. 2 during the 2018 NFL Draft.
It has become common to draft a running back in the top part of the NFL Draft each year or so it seems. Each of the past three seasons, this has been the case.
In 2016, the Dallas Cowboys selected Ezekiel Elliott with the fourth overall pick. Just last season, Leonard Fournette was also picked with the fourth pick by the Jacksonville Jaguars. Each young stud contributed largely to their respective NFL teams successful seasons. The Cowboys and Jaguars both made the postseason.
This past offseason, the hype in New York was surrounded by the difficult decision of what to do with the second overall pick in the draft. Do the New York Giants select running back Saquon Barkley or quarterback Sam Darnold at that spot? Given the recent success of the running back position in the NFL Draft, the Giants may have been swayed by copycat syndrome in selecting Barkley.
There are few downsides to drafting a guy like Barkley.
His impressive combine and college success is something that you cannot take away from him. While the hype on Barkley seems like it makes sense, are there may be a few reasons the Giants should have considered passing on the All-American running back?
Let's take a look at a few reasons why the Giants might regret taking Barkley so high in the draft: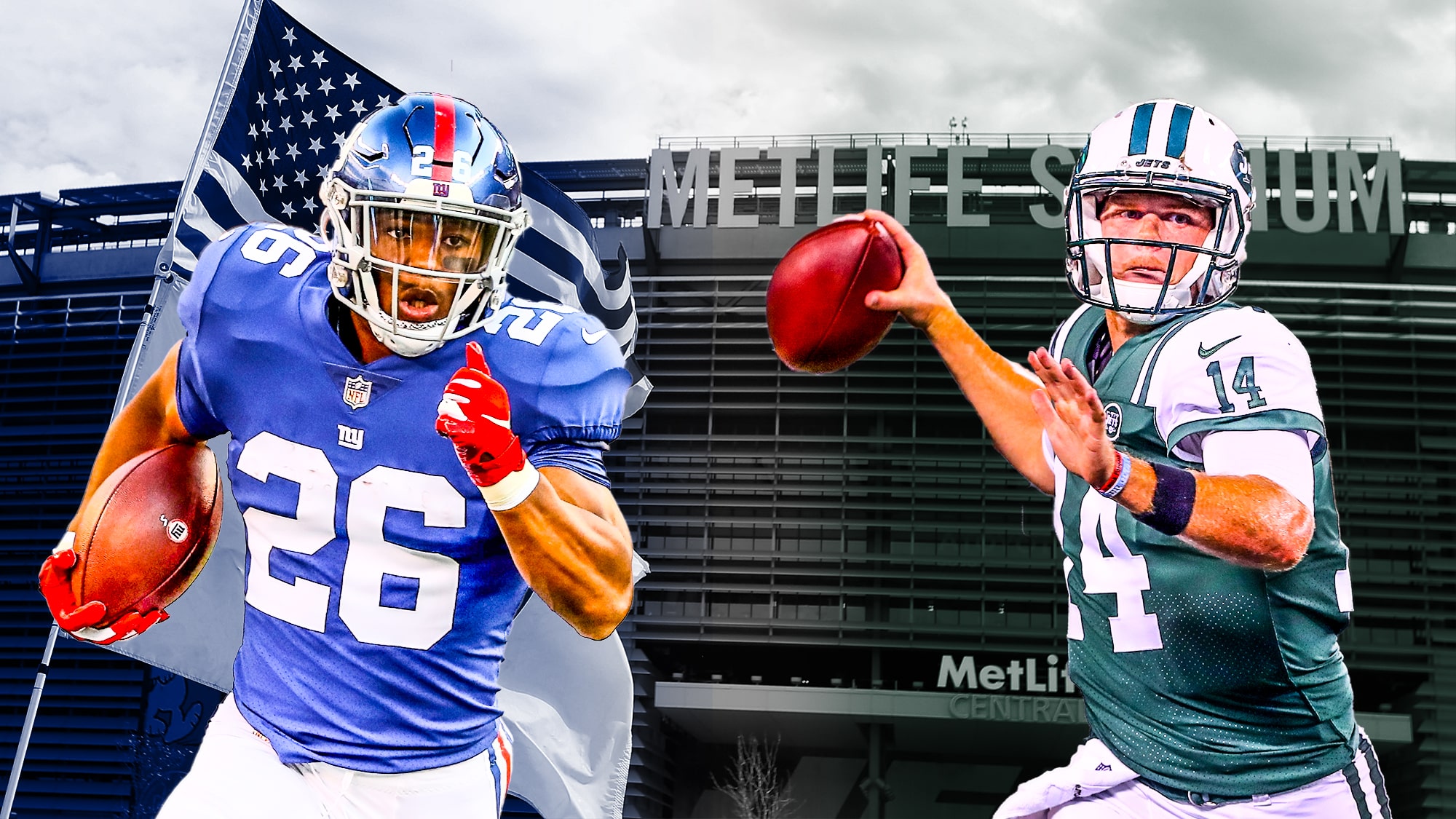 Passing on Sam Darnold
Like it was mentioned on ESNY earlier in the week, the Jets decision to draft Darnold right after the Giants means that the two will be forever linked. It has been stated many times in the New York media that Eli Manning's career may be on the back end. He threw for under 4,000 yards for the first time since 2013 last year. He was also benched for the first time in his career. Manning certainly started to show his age at times last season.
Darnold is the type of playmaker that the Jets have lacked at the quarterback position for a long time. He looks and throws the football like a franchise quarterback should; fitting the ball into tight spaces and placing it in spots where only his receivers have a shot.
Darnold had long been presumed to be the number one pick in the draft since his incredible performance in the Rose Bowl in 2016 where he threw for 453 yards, the second most in the bowl's long history. The Trojans won in what was an instant classic, 52-49. He won the Archie Griffin award that season as well given to college football's most valuable player. No other freshman has ever won the award.
Darnold's decision to return for his sophomore season may have cost him the number one pick. He struggled with ball control and his interception count rose. He still completed 63 percent of his passes on the season but performed poorly in his Cotton Bowl loss to Ohio State.
Given the downturn in Manning's career, along with his age, it was hard for the Giants to pass on a talent like Darnold. He could be a future franchise quarterback that they might have to watch take over MetLife Stadium in the coming years.
Depth at Running Back in 2018 Draft
In what is a rare occurrence, the running back position in this draft was stacked. The 2018 NFL Draft featured three running backs taken in the first round. Including the four that were taken in the second round, that would mean that seven of the first 64 selections were possible starting level talent at the next level.
Taking Barkley second overall makes him immediately one of the highest paid running backs in professional football. Taking him with that pick sets expectation exceptionally high for a rookie. It might be even harder for general manager Dave Gettleman to explain down the road if other backs in the draft end up being better. Who else could have the Giants have taken? There were a lot of options.
Nick Chubb was one of the higher running back prospects in this draft. He was the lead back for Georgia and rushed for more yards than Barkley last season.
Chubb's counterpart Sonny Michael was also high on people's draft boards. The speedy running back averaged an incredible 7.0 yards per carry last season.
Derrius Guice has a similar build to Barkley and took over for Fournette at LSU last season.
Ronald Jones of USC ran for more yards and had more rushing touchdowns than Barkley last season.
Auburn's Kerryon Johnson matched Barkley's touchdown totals from last year and had half as many receptions.
Each of them would have been much cheaper than Barkley, especially the ones who dipped into the second round. It still would have given the team a new weapon at running back, while possibly even flipping the second pick for more assets or drafting a QB of the future.
While Barkley grades higher than the rest of the running backs in this past years draft, the position itself is one that is difficult to grade. It is possible that in this loaded draft class that one of these running backs could be a hidden gem.
Longevity Issues
In general, teams may shy away from drafting a running higher in the NFL Draft because of their inability to establish long careers. The position is difficult to play; they take a lot of hard hits and are often overused early during their time in the league.
Even three of the top running backs in recent memory battled injuries early in their career. Fournette battled injuries for most of his junior season at LSU, limiting him to just seven games. Todd Gurley also got hurt his junior year in school when he tore his ACL. Le'Veon Bell tore his MCL in 2015 and missed 10 games.
It is a position that it is hard to stay healthy for when the offense is especially geared toward the spot. Barkley's touches were also decreased last season at Penn State when compared to 2016. Is Barkley ready for an NFL workload?
He reportedly suffered a mild hamstring strain earlier this week. While he doesn't have an injury-riddled path, taking a running back high in the draft always seems to take on a higher risk. Would you rather have a top level back for seven years, or a franchise QB for double the time?
While Barkley may look like the real deal (did you see his first NFL run?), there are possibilities that the team could look back at this draft as a turning point for the franchise. If Darnold is holding up a Lombardi trophy sooner than Barkley, it will be something that Giant fans will always regret.