The unfortunate common knowledge that the New York Jets are an NFL laughingstock is an inconceivable myth perpetrated on the public.
It looked to be a simple dive down the A-gap. At the very least, the B-gap was the widest intended area for which the New York Jets run play was designed. The problem lied in running back Shonn Green scattering on a swing to the left instead of taking the handoff while following fullback Lex Hilliard.
The end result was disastrous. Not only did the franchise have to feel pain on the field, but the entire Thanksgiving-eating world watched in laughter. Mark Sanchez looked to make something out of a busted play and instead ran into stud O-lineman Brandon Moore. The butt-fumble had unveiled itself before our very eyes.
Forget the score of the game, the season or the opponent (the New England Patriots, who were always there on the other side of the laughing). The most damaging aspect to the night of Thursday, Nov. 22, 2012, was that another piece of ammo had created itself to pile on to the myth that this organization is an NFL laughingstock.
It's wrong. The Jets and the organization's history fall considerably short of the anemic side of things and it's about time NFL fandom wakes up to this fact.
Jamal Adams is everything that a football team wants. A natural-born leader who'll do anything in his power to win is currently struggling through the laughingstock barrier. He's a millennial. He's a youngster who firmly remembers the butt-fumble and Tom Brady's five Super Bowl championships. He, through no fault of his own, is probably stuck with the idea that his employer has been a laughingstock and that things must change with him.
In an explosive exclusive with Tyler Dunne of Bleacher Report, the LSU product had no problem in admitting "losing culture" thoughts as he arrived on the scene over a year ago.
"Everybody was used to losing. You can always tell that vibe. I came in, and it was like everybody wanted to do the bare minimum. They didn't want to go above and beyond. They didn't want to take that extra step. They didn't want to be uncomfortable, [but] to be great, you have to be uncomfortable. You have to be willing to sacrifice and willing to do the little things. And the team, the organization, just wasn't doing those things. It could've been two or three people on the team that were doing it and then the rest weren't or vice versa. But if you're not clicking on all cylinders with the 53-man roster, everybody upstairs, the staff, the whole organization, it's not going to go anywhere, man.

"It's not necessarily what it looks like. It's more about the vibe. That sense of everybody getting used to it. Like, it hasn't been going good. People are not studying their plays. People aren't knowing the plays. People aren't knowing their assignments. We get paid to play a game. You think that people would be dedicated to their craft and actually study it and know it like the back of their hand. It just didn't happen on our team. It's the whole NFL. You have a lot of guys that make it but get comfortable. It's about having that mindset that when you make it, you're just getting started."
Todd Bowles and Leonard Williams have since commented on Adams's words in a positive light. It's common sense that the organization loves this attitude from its sixth-overall selection circa 2017. It's part of the reason he's here.
They just probably aren't loving the airing of such specifics.
There's no reason a leader can't preach his gospel while not allowing the negatives to so closely come into focus. By calling out attitudes and work ethics so close to the present time (just 365 days ago), Adams has naturally caused an unwanted media stir.
The bigger issue, however, lies in his understanding of NFL history as a whole. Perhaps the Jets as a laughingstock myth caught Adams while heading to Florham Park, New Jersey. The problem is even discussing it in this very light. Sure, the last seven seasons of playoff-less football needs to correct itself, but it's not like Adams has been handed a mission similar to that of the Cleveland Browns.
In terms of historical context, the Jets fall pretty even among all NFL franchises.
Super Bowls
While it's certainly been some time, the Jets do own a Vince Lombardi Trophy. You remember that Joe Namath guy.
There are 12 NFL franchises, the Cincinnati Bengals, Buffalo Bills, Cleveland Browns, Arizona Cardinals, Los Angels Chargers, Atlanta Falcons, Jacksonville Jaguars, Detroit Lions, Carolina Panthers, Houston Texans, Tennessee Titans and Minnesota Vikings, that haven't won a Super Bowl. The number was at 13 prior to the Philadelphia Eagles breaking through last February. Four teams, the Browns, Jags, Lions and Texans have failed to even reach the big game.
The Eagles, Bills, Browns, Chargers, Lions, Titans (Houston Oilers) and Vikings have all been around as long as the Jets (1960). The Bengals and Falcons commenced play during the late 1960s. Only the Jags, Panthers and Texans own built-in excuses as expansion teams of the last 25 years.
Playoff Appearances
In recent memory, the Jets standing within the league is much more than mediocre. In fact, since Leon Hess made Bill Parcells an offer he couldn't refuse back in 1997, the Jets have qualified for the playoffs seven times (1998, 2001, 2002, 2004, 2006, 2009, 2010). The playoff trips added up as a top-third NFL team until 2011, the first of seven-straight non-playoff seasons.
Nineteen NFL teams have made the playoffs seven or fewer times since 1998. This means only 12 teams have qualified for the NFL Postseason more frequently than the New York Jets over the last 20 seasons.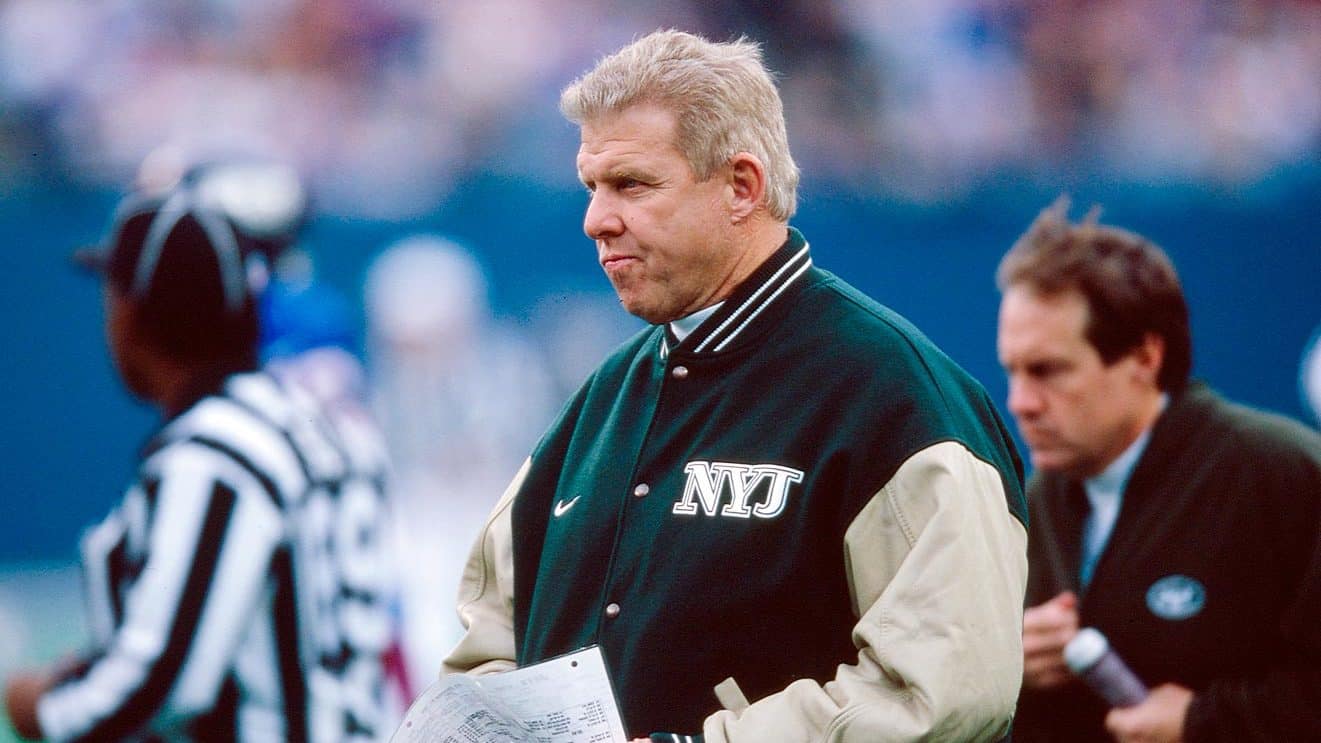 13th: New York Jets, 7
13th: Cincinnati Bengals, 7
13th: Tennessee Titans, 7
13th: Kansas City Chiefs, 7
13th: Carolina Panthers, 7
13th: New Orleans Saints, 7
19th: Miami Dolphins, 6
19th: Los Angeles Chargers, 6
19th: Tampa Bay Buccaneers, 6
19th: San Francisco 49ers, 6
19th: Los Angeles Rams, 6
24th: Jacksonville Jaguars, 5
24th: Washington Redskins, 5
24th: Arizona Cardinals, 5
27th: Houston Texans, 4
27th: Oakland Raiders, 4
27th: Chicago Bears, 4
27th: Detroit Lions, 4
31st: Buffalo Bills, 3
32nd: Cleveland Browns, 1
There are 14 NFL teams who've experienced fewer postseason trips than the Jets since '98. The New Orleans Saints have enjoyed the same number of trips as the Jets. When was the last time the Saints were labeled a "laughingstock?" (Probably during the "Aints" era.)
The New York Giants and Dallas Cowboys have each only made the tournament eight times since 1998. This is just one more than the Jets.
Championship Sunday Appearances
Three times since 1998 have the Jets made it all the way to Championship Sunday. Folks, this doesn't happen all that often unless your name is Bill Belichick who employs Ernie Adams cooking up mysterious goodies in the background.
Only nine teams have made it as far as the Conference Championship than the Jets over the last 20 years. This means 22 teams have either done the same or worse.
1. New England Patriots, 11
2. Pittsburgh Steelers, 6
2. Philadelphia Eagles, 6
3. Baltimore Ravens, 4
3. Indianapolis Colts, 4
3. Denver Broncos, 4
3. Green Bay Packers, 4
3. Minnesota Vikings, 4
3. Atlanta Falcons, 4
10. New York Jets, 3
10. New York Giants, 3
10. San Francisco 49ers, 3
10. Seattle Seahawks, 3
10. Carolina Panthers, 3
15. Tennessee Titans, 2
15. Jacksonville Jaguars, 2
15. Oakland Raiders, 2
15. Chicago Bears, 2
15. New Orleans Saints, 2
15. Tampa Bay Buccaneers, 2
15. Arizona Cardinals, 2
21. Los Angeles Chargers, 1
22. Kansas City Chiefs, 0
22. Buffalo Bills, 0
22. Miami Dolphins, 0
22. Cleveland Browns, 0
22. Cincinnati Bengals, 0
22. Houston Texans, 0
22. Dallas Cowboys, 0
22. Washington Redskins, 0
22. Detroit Lions, 0
22. Los Angeles Rams, 0
That's right, folks. Teams like the Seattle Seahawks and San Francisco 49ers have just as many Conference Championship appearances as the Jets. The Saints have one fewer visit.
Final Thoughts
Listen, the New York Jets haven't showcased a dynasty of any kind over the last two decades. We know this. But to ever even think about throwing the label of "laughingstock" next to the name is pure extremism—the greatest of NFL falsehoods.
Love him or hate him, Woody Johnson falls in the middle of the pack in terms of how he's run his organization since taking over. Just look at the above numbers.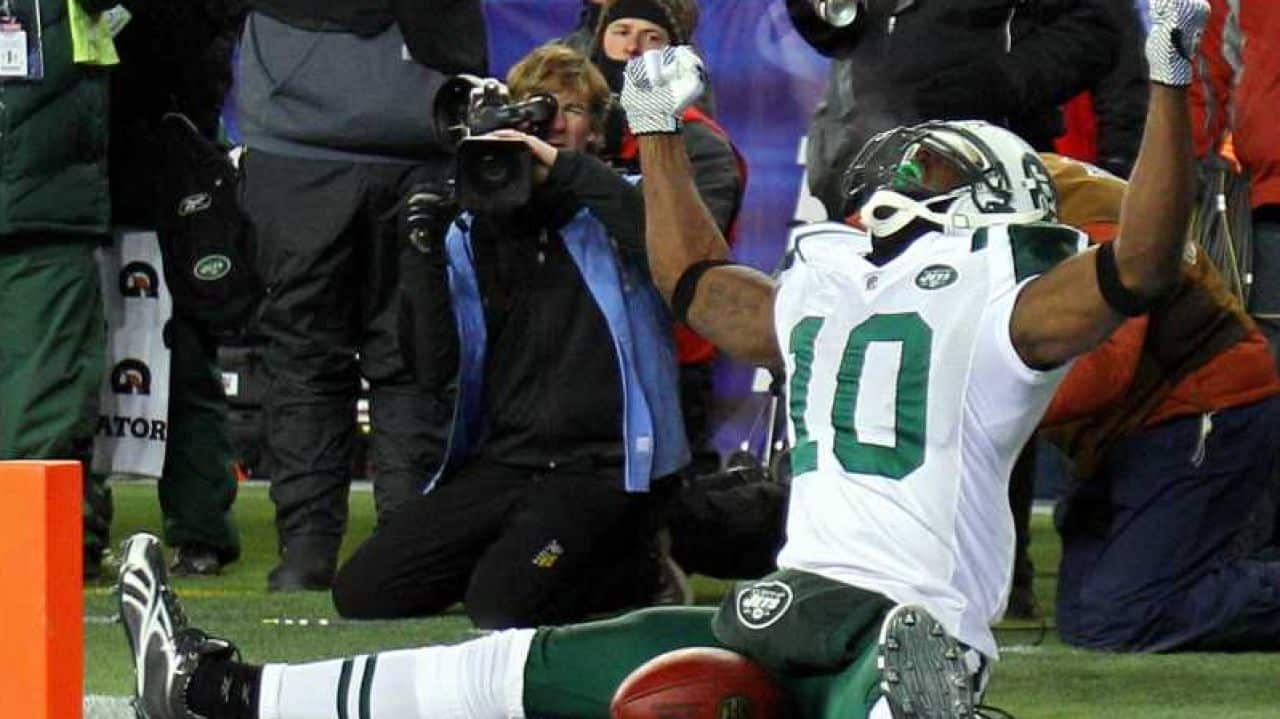 This was written in Dunne's B/R-Jamal Adams exclusive:
"The Jets have been an abomination at worst, a laughingstock at best, for most of an entire generation. From Bill Belichick's infamous napkin to butt fumbles to Rex Ryan's circus to the team actually believing Christian Hackenberg was an NFL quarterback, the franchise is constantly discovering new ways to torment their fans. Very quickly last season, Adams experienced such incompetence up close, and very quickly, the rookie out of LSU tried to change it.

He danced. He screamed at opponents. His hits packed a punch.

The Jets only won five games, but they also lost six by a touchdown or less—and Adams saw the vibe change as the season progressed. He promises he's only getting started."
The only abomination is when folks decide to completely dismiss NFL history (and even recent history) to further a false narrative.
Winning actually shows that the Jets are at worst, a middle-of-the-pack NFL team to at best, a top-third NFL franchise over the last 20 years. OK, "what have you done for me lately?" will always skew one's thoughts on the subject at hand. And OK, the dominance from the north led by the evil Bill Belichick who so deviously left town after just one day overwhelms the minds of so many in the media.
But once you get past the media sensations that are the Pats, Belichick, Rex Ryan's circus and the butt-fumble, you actually come to a legit place that showcases a solid-to-good NFL franchise.
Go get 'em, Jamal. Do your thing in terms of turning over and building that winning culture. But don't believe the hype when "laughingstock" is placed next to your employer's name.
If the New York Jets are a laughingstock, then so is more than half of the league that plays football for pay.