Ben McAdoo had planned to start Davis Webb over Eli Manning in the New York Giants' final three games of a turbulent 2017 season.
Big Blue's damned head coach saw his reign erupt into defining turmoil when he benched Eli Manning in the Week 13 defeat to the Oakland Raiders.
The alien sight of the two-time Super Bowl winner and future Hall of Famer on the sidelines inevitably divided Giants fans and ultimately marked the end of McAdoo's spell in charge.
Backup Geno Smith took center stage, completing an unspectacular 21 passes for 212 yards and one touchdown to raise questions over the usefulness of his involvement.
The logical decision would arguably have been to have thrown Webb into the action as an early insight into his progress and potential ability to take over in the post-Manning era.
Webb has revealed McAdoo promised starts in the final three weeks, only to be dismissed from his position a day after the Raiders loss.
"Coach McAdoo walked in and said, 'Hey, the next three weeks, you're in,'" Webb told WFAN.

"So I was ready to rock 'n' roll, and I was excited. But at the same time, that was a rough day because Eli's been the best teammate I've ever had. So I was really hurting for him."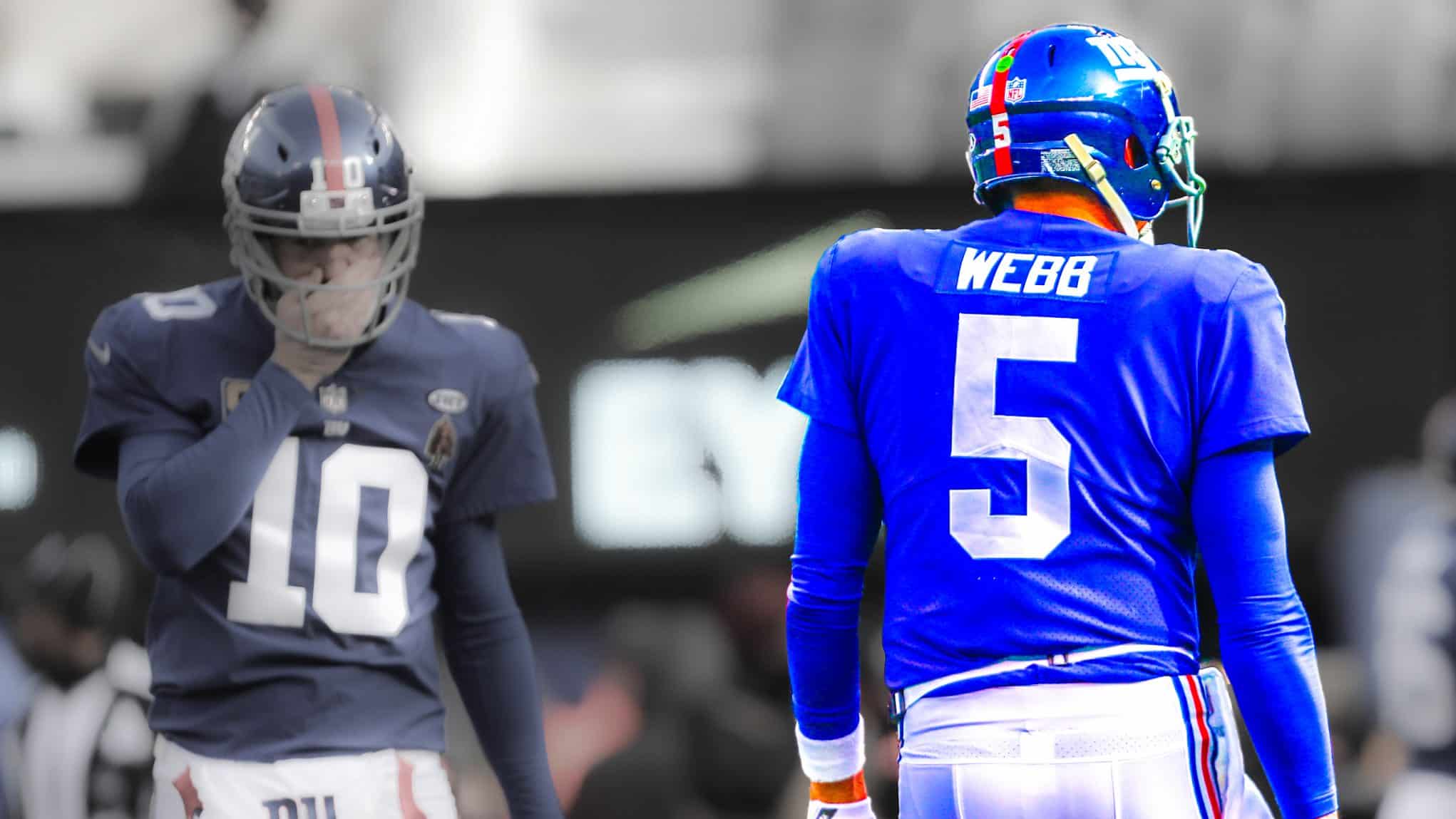 Former defensive coordinator Steve Spagnuolo subsequently took over from McAdoo until the end of the season, immediately reverting to No. 10 as his starting play-caller.
Manning has since mounted an admirable offseason response in the aim of rejuvenation under new head coach Pat Shurmur.
Webb has meanwhile asserted himself as the undisputed second choice and is expected to play his first snap for the Giants in Thursday's preseason matchup with the Cleveland Browns.
The 23-year-old has been monitored closely in training camp and taken notable strides with regular first-team reps.
He must now contend with an unyielding spotlight in light of glowing reviews following the organization's decision to select Saquon Barkley over a quarterback with the No. 2 draft pick.
A driven veteran to shadow and a reinforced class of offensive weapons combine to form an ideal environment in which to polish the Texas Tech product.