The New York Jets released the team's first unofficial depth chart of the 2018 season filled with a few surprises.
Eight practices in and an unofficial depth chart can finally be glanced upon.
As per the New York Jets communications team, the depth chart was released on Monday afternoon shortly before practice commenced at 1:50 p.m. ET.
Officially, it's an "unofficial" depth chart. The list could have simply been put through in a haste by one of the assistant positional coaches (hello, Antonio Cromartie) for all we know.
Overall, there are few surprises. The incumbent Josh McCown tops the quarterback list as the starter. Newcomer Teddy Bridgewater currently serves as the backup while rookie Sam Darnold is listed as third-string.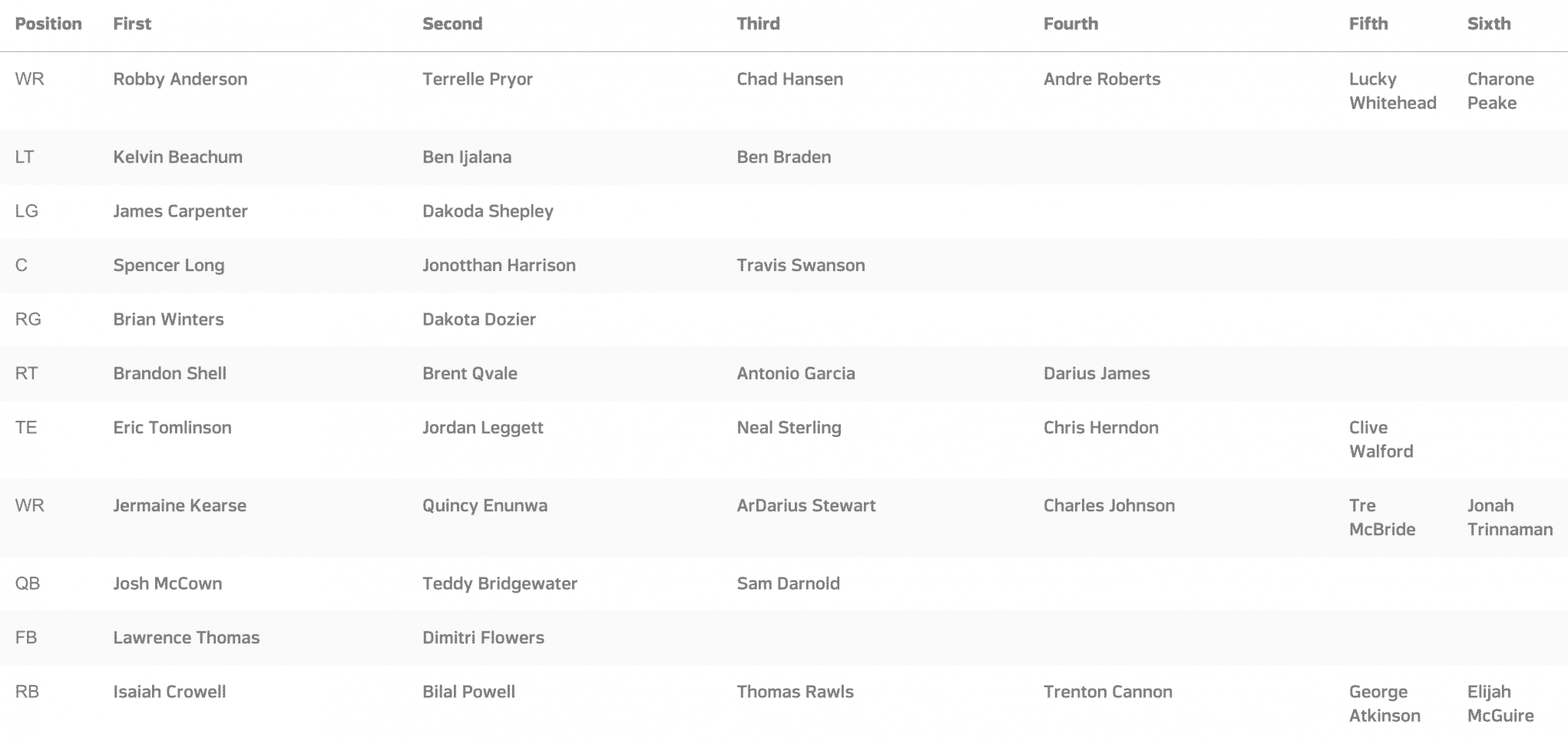 Elsewhere, Isaiah Crowell serves as the lead back with Lawrence Thomas edging out rookie Dimitri Flowers at fullback. Jermaine Kearse is currently starting opposite Robby Anderson in favor of Quincy Enunwa or Chad Hansen.
Defensively, third-round rookie Nathan Shepherd starts alongside Leonard Williams and Steve McLendon. Josh Martin joins Jordan Jenkins as the other edge (outside linebacker).
A second-team surprise comes in the form of safety Doug Middleton currently enjoying the edge over veteran J.J. Wilcox as the backup to Marcus Maye.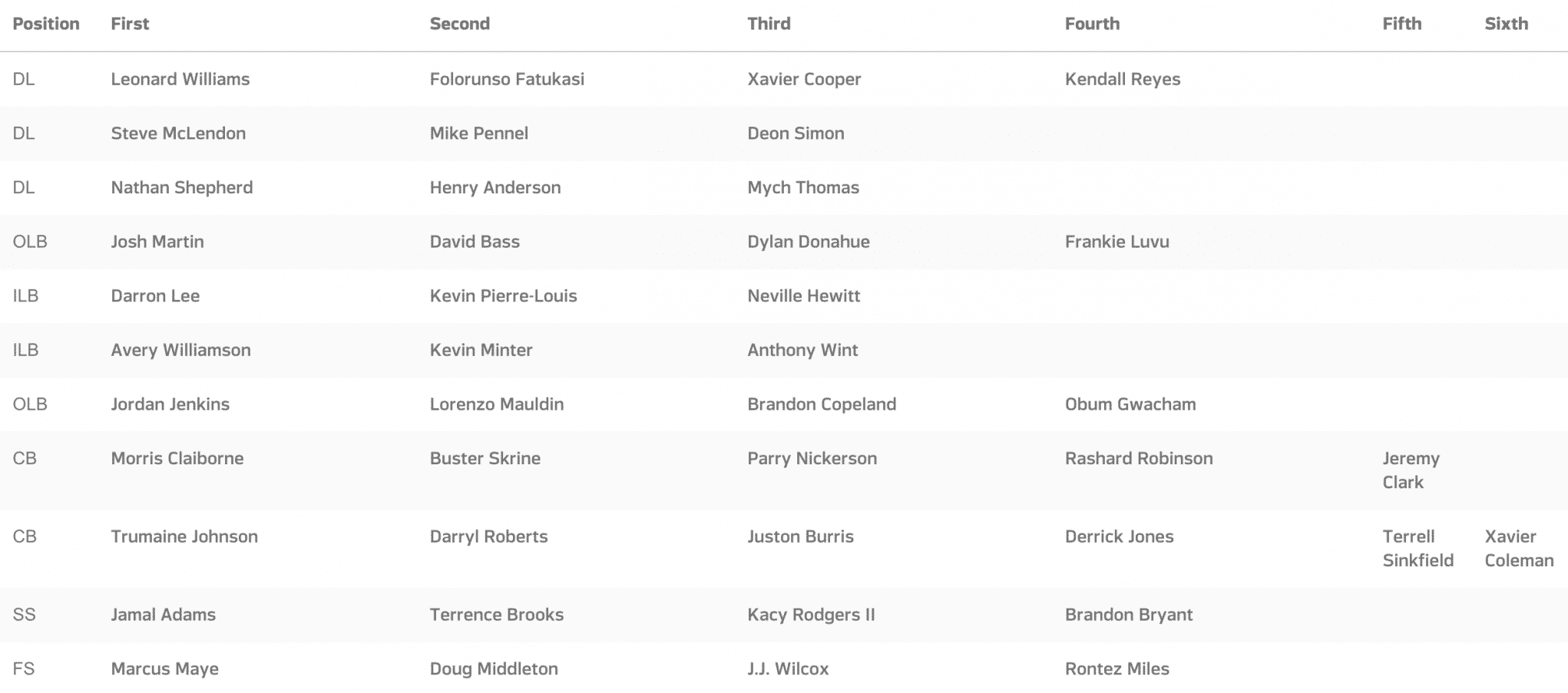 Take this initial depth chart for what it's truly worth, which is next to nothing. Chris Herndon has been impressing many yet he's fourth string. Trenton Cannon as well yet he's also fourth string behind Thomas Rawls. The rookies lag behind intentionally.
For the full depth chart, click here.