New York Jets safeties Jamal Adams and Marcus Maye aren't worried about changing their style despite the NFL's new defensive rule, which debuted on Thursday.
With the New York Jets set to unofficially enter the "helmet rule" era this week, two of their most prominent defenders insist they won't be changing anything.
For the 2018 season, the NFL has introduced a rule that will asses a 15-yard personal foul penalty to any defender that lowers his helmet to initiate contact. The penalized parties may also be subject to fines and/or suspensions.
The rule, similar to college football's infamous targeting penalty, was first enforced during Thursday's Hall of Fame Game between the Baltimore Ravens and Chicago Bears in Canton, Ohio. Four such penalties were called in the game, even ones that appeared to be hits led by the shoulder, rather than the head.
Jets secondary members Jamal Adams and Marcus Maye aren't worried about the rule. The pair has established themselves as two of the harder hitting defenders in the league, and, according to their training camp comments, have no plans to change that.
"I'm not going to change the way I play," Maye told Manish Mehta of The New York Daily News. "And I don't expect the other safeties around the league to change the way they play."

"It's a technique thing. You got to change your philosophy of hitting," Adams added. "At the end of the day, you're staying safe. A form tackle is chest up, eyes up, see what you're hitting. That's the nucleus of the game of football. Keeping your head up. That's keeping everybody safe. So, that's not going to take anything out of the game. Obviously, it's going to take away the bigger hits, but at the end of the day you can still be aggressive."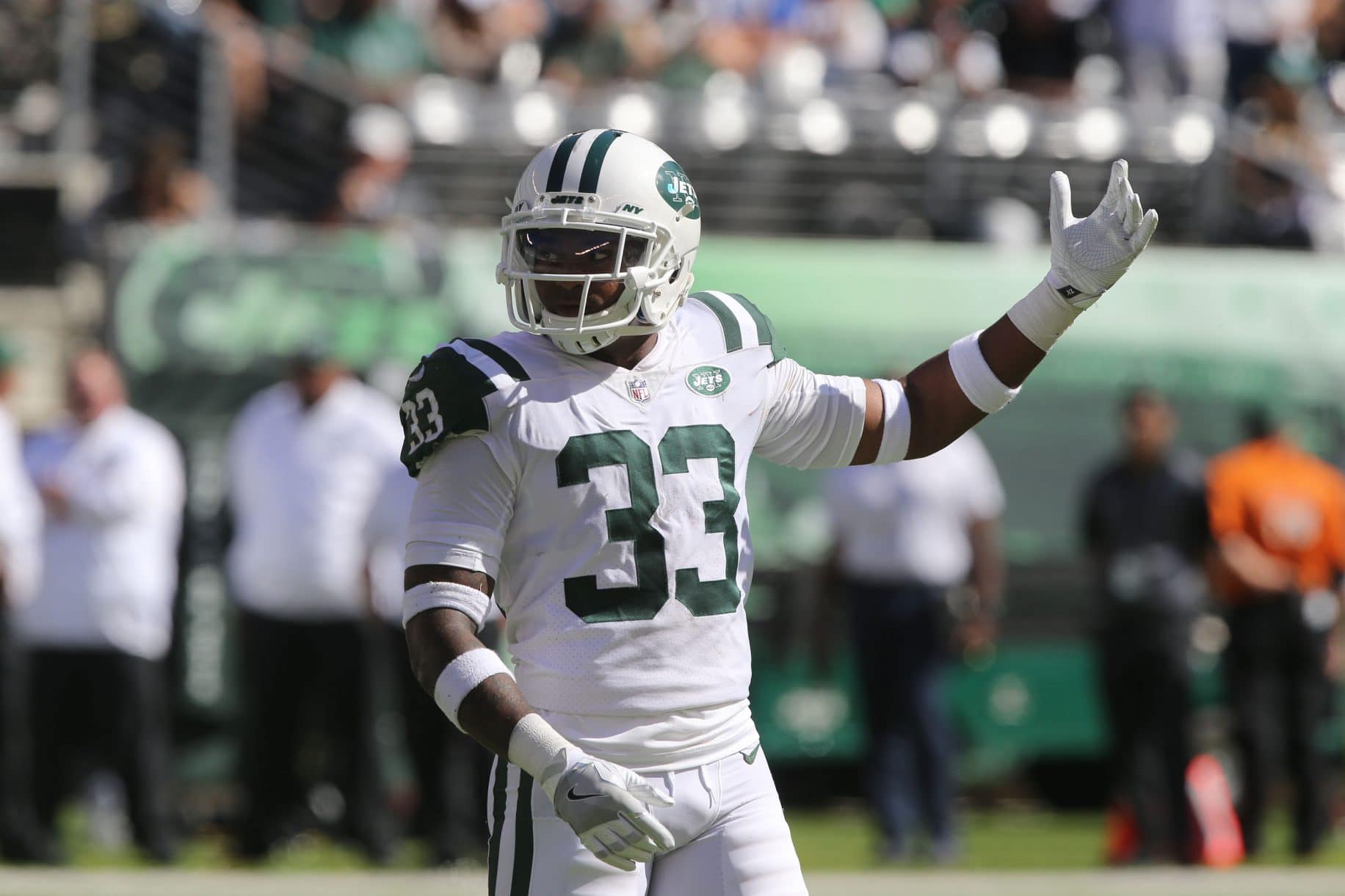 The Jets will open their preseason slate against the Atlanta Falcons on Friday night at home against the Atlanta Falcons (7:30 PM, WCBS/NFL Network). It isn't clear how much defensive starters Adams and Maye will play, but they're both looking forward to seeing how officials call the game.
"I'm not a ref, so I can't really sit here and tell you how they're going to call it. Obviously, we're going to find out a little bit more in the preseason," Adams said. "They're going to throw a lot of flags to see how we can judge it. It's going to take time for us as a defense to sit there and understand what they're looking for. But at the end of the day, you can't lead with your helmet. You can't lead with your crown. You can't lead with your eyes down. You got to see what you hit."

"As far as defenders go, it's part of our game, the way we play, the style of how we play and how we tackle," Maye declared. "I guess we got to find a way to keep our target in the right zone."
Follow Geoff Magliocchetti on TWITTER