The New York Islanders can use the salary cap to find affordable defensive help once the squeeze gets tighter on opposing teams.
A
s
good a job as the New York Islanders have done
from the top-down, there's been nothing done to address the league's worst defense from last season.
The only change in the Islanders' defensive core is the removal of the minute-muncher Calvin de Haan, and while the team was able to retain all their RFA's, the need for one more top-four veteran has never been more prevalent.
In 2014, with only a week or so left until training camp, then-GM Garth Snow pulled off two trades with teams strapped to the salary cap ceiling to acquire what would be their top-pairing defensive unit for seasons to come — Nick Leddy & Johnny Boychuk.
The salary cap ceiling rose a tad bit more this offseason, but there are still 12 teams with less than $5 million left in cap space. As the weeks continue to pass by, August has reared its head and soon so will the beginning of training camp for every team.
By then, a lot of these squads have to figure out what to do with some spare parts and there may be a need to become cap compliant very quickly, or just a need for a reasonable amount of space.
Enter Lou Lamoriello and the New York Islanders.
1. St. Louis Blues
As of right now, the St. Louis Blues have nearly drowned under the NHL's cap. With just $284,845 left (according to CapFriendly.com), they definitely need some relief, especially if unforeseen injuries occur down the line and the need to acquire a plug or two arises.
There are several pieces which can be moved around for the Blues, but most interesting are four defensemen with no contract past the 2018-19 season: Jay Bouwmeester, Joel Edmundson, Carl Gunnarsson and Robert Bortuzzo.
The first candidate to strike from that list is Edmundson, both he and the Blues avoided arbitration this offseason and it's likely after this one-year deal expires they intend to keep him as part of their defensive core in the future.
That's where the aforementioned players come in. With a staggering amount of their roster inked to one-year deals, it's evident there will be odd-men out either this or next season. Of the names available, the most attractive option is one Robert Bortuzzo.
Bortuzzo is making just $1.15 million next season and would slot in nicely as reinforcement for the Isles middle pair as a seasoned veteran with plenty left in the tank at 29 years old. Bortuzzo's numbers aren't flashy, but as his scouting report on THN indicates, he's "a physical rearguard who is not shy about making his presence felt."
Sounds like Lamoriello's type of guy.
2. Tampa Bay Lightning
The Lightning have restocked, reloaded, and are ready for another Atlantic Division banner and deep playoff run this coming season. Contracts like the seven-year and five-year deals for Ryan McDonagh and J.T. Miller respectively give the Lightning some jump.
While Erik Karlsson talks have cooled down considerably, the Lightning are still believed to be at the forefront of the rumor mill. If GM Steve Yzerman is able to pull off this miracle, he's going to need some teams to get invovled and move some cap around, the perfect opportunity for the Islanders to lend a helping hand.
The Bolts have three defensemen on books for just next season who will all make at least $3 million. There aren't many viable options, but there is one clear direction if it can be pursued.
Anton Stralman is celebrating his 32nd birthday, and coming off of a pretty strong showing for Tampa. His resume speaks for itself, being a huge part of the Rangers' 2014 run to the Finals and a reliable crux for Tampa behind current star Victor Hedman and budding defensive prospect Mikhail Sergachev.
Stralman would be the first, obvious choice. Set to make $4.5 million next season, the Lightning would get major relief while losing what is comparatively just one piece of their roster of eight defensemen. Stralman is experienced, right in his prime, and won't be a permanent stay if things don't work out beyond this season.
Plus, if the Islanders feel so inclined, maybe a small & reasonable extension can be negotiated.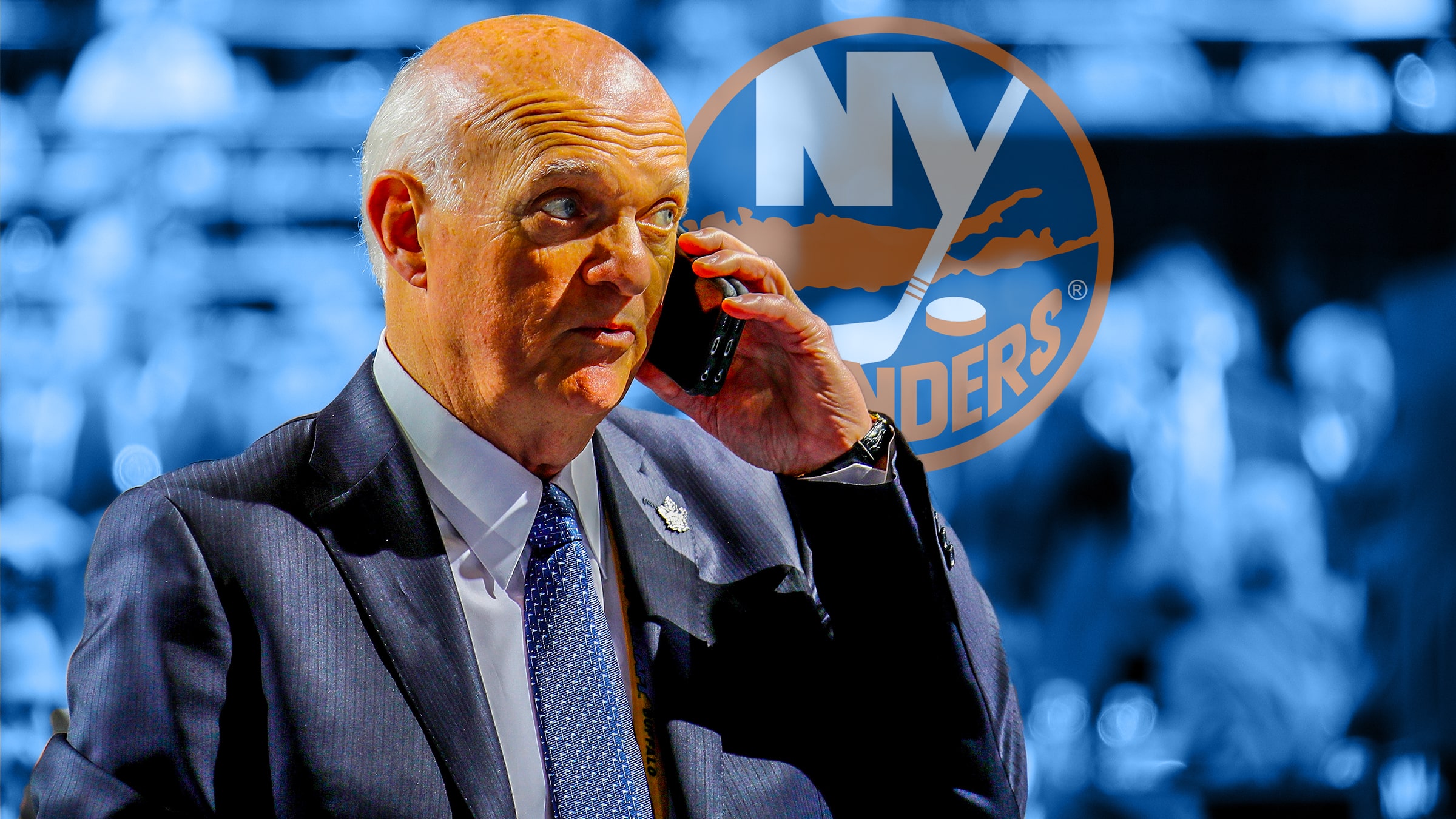 3. L.A. Kings
The Kings enter the 2018-19 season having won just a single playoff game since winning the Stanley Cup in 2014. To say the stakes are high for a core which captured two titles in three seasons is a drastic understatement.
Most of their core is locked up for the considerable future, with Drew Doughty and Anze Kopitar finding themselves in a similar situation to that of Patrick Kane and Jonathan Toews in Chicago — making up about a quarter of their team's salary cap.
On defense, the Kings have two viable options for the Islanders to take a flier on. Both Alec Martinez and Jake Muzzin will make $4 million, but Martinez is 31 and has an extra year on his deal as opposed to Muzzin.
Martinez would be a fantastic addition but is much more of a stretch, he's been a consistent crux in the Kings blueline for nearly a decade and is probably more valued to the organization as a whole given his list of accolades.
Muzzin is a sizable defenseman who potted 40 points last season while eating more than 20 minutes on average per game and while the $4 million price tag seems a little steep, it's only for the next two seasons and he would be an excellent trade chip should things go south for the Islanders this-coming February.
Honorable mentions
Erik Gustafsson of the Chicago Blackhawks would be a depth steal for the Islanders, especially since he's only 26 years old, is set to make $1.2 million for the next two seasons, and has eyebrow-raising possession stats through two seasons of play. Then again, that's probably a good reason for Chicago to keep him.
Kevan Miller from the Boston Bruins would be a meaningful addition given his consistency over the last two seasons. At 30 years old, he has some seasoning under his belt and logs just under 20 minutes per game while amassing some notable penalty minutes (that seems to be a trend with Lamoriello).
It would be a great twist of irony if the Islanders were able to trade within their division and acquire Justin Faulk from the Hurricanes after they signed de Haan in free agency. It doesn't seem likely given that Faulk's $4.8 million salary for two seasons is more than the $4 million the Isles wanted to dole out for de Haan, but we can dream.